THE THEME IS CHAIN REACTION


NOTE: WE ARE IN THE 1-HOUR SUBMISSION PERIOD!

This game jam is brought to you in part by Microsoft Azure. The jam is technically two events: A competition with prizes and a casual option.
The rules and timeline are the same for both, however, competition entries must include Microsoft Azure Playfab in their game and must submit their game through a form.
The jam is also brought to you in part by Lana Lux, a game developer and Twitch streamer along with her community of game developers and friends! Opening ceremonies, closing ceremonies, theme announcements, live interviews with participants and more, will all be live streamed from her channel which you can check out here.

Be sure to review the rules here before beginning.

SUBMIT YOUR COMPETION GAMES HERE: https://bit.ly/azureluxform

First prize: 1000 USD
Top Game for each Category: - Most creative use of the theme: 100 USD - Most polished: 100 USD - Most immersive atmosphere: 100 USD - Most fun: 100 USD - Most impressive use of PlayFab: 100 USD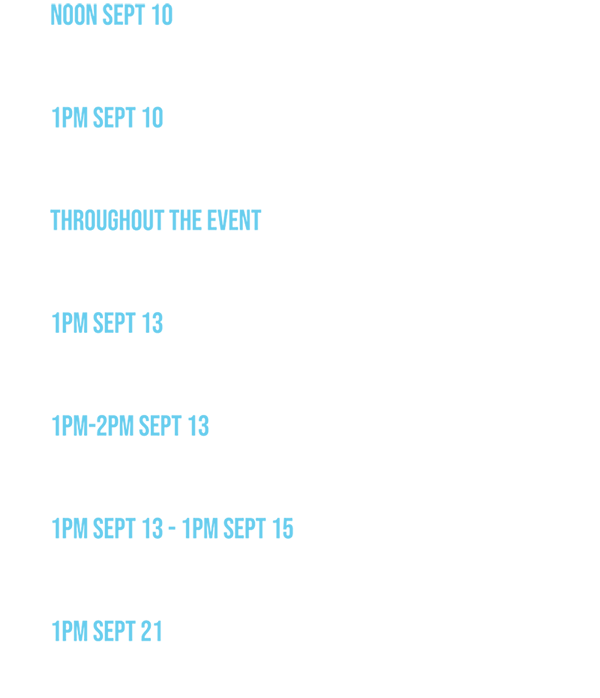 Opening Ceremonies
We will be hosting opening ceremonies one hour before the jam starts. Join us here: Twitch.tv/Lana_Lux
Jam Begins
The jam begins at 1pm EDT on Friday, September 10, 2021. The theme will be announced at this time.

Interviews with the Participants
During the jam, we will be livestreaming game development as usual. During these streams, we will do live calls via Discord with some of the participants to see how their progress is going.
Jam End
The jam ends at 1 pm EDT on Monday, September 13, 2021. Games can be submitted at any point during the jam.
Grace Period
We will also grant a bonus 1-hour grace period to submit you game in case you have any problems with upload. Games cannot be submitted after this time.

Bug Fixes
Developers who have submitted their game before the end of the grace period have a 2-day period while people are playing their games to fix any bugs, however, these must be clearly documented in the description. No new features should be added during this time.

Winners Announced
Winners will be announced during the Closing Ceremony on September 21, 2021: Twitch.tv/Lana_Lux

The Judges will score eligible submissions using the following criteria, with even weighting for each category:
Theme Adherence: Fits the theme closely or in a creative way.
Vibe/Atmosphere: Gives a unique, visceral, emotive experience to the player.
Polish: How refined and "Juiced Up" the game is. Ie. Lots of response when interacting, rewards and feedback are prevalent.
Fun: An enjoyable and memorable experience.
Use of PlayFab: Using PlayFab in a way that is creative, functional, makes the game more fun, etc.
Competition entries will be judged by a panel of Microsoft Employees, XBox MVPs, and Microsoft experts. They will be judging on the criteria below.
JUDGES: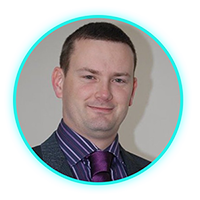 Simon Jackson
Simon Jackson is a long-time software engineer and architect with many years of Unity game development experience, as well as an author of several Unity Game development titles. He both loves to both create Game projects as well as lend a hand to help educate others, whether it's via a blog, vlog, user group or major speaking event.
His primary focus at the moment is with the XRTK (Mixed Reality Toolkit) project, this is aimed at building a cross-platform Mixed Reality framework to enable both VR and AR developers to build efficient solutions in Unity and then build/distribute them to as many platforms as possible.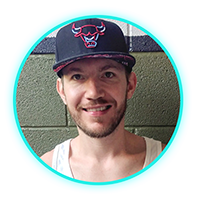 David Antognoli
David Antognoli is a game developer and professor of game design at Columbia College Chicago. A game industry veteran with experience in both programming and game design roles, he has worked on projects with companies like Microsoft, Sega, 2K Games, and Nickelodeon. Now he finds creative refuge in independent game development and teaching others how to create amazing games.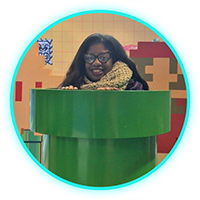 LaBrina Loving

LaBrina Loving leads Developer Advocacy for Game Creators at Microsoft and has over 18 years of experience in the Microsoft stack. In her role, she is focused on teaching game creators build, host, and grow their game using cloud. She works with them to leverage the cloud for things like game production, multiplayer game server hosting, streaming, and analytics. LaBrina is very passionate about community and mentorship. She loves to organize and speak at conferences all over the world. She also is passionate about preparing the next generation of girls that want to do STEM and teaches game development through many non-profit organizations including Black Girls Code, TEALS, and TechGirlz.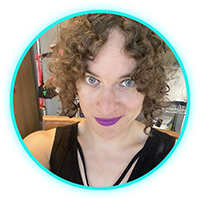 Em
Em is a Senior Cloud Advocate at Microsoft, where she supports mixed reality and game communities through open-source tools, educational materials, and fostering inclusive spaces.
As a game designer, most of her work focuses on using non-traditional interfaces to reframe everyday objects and spaces as playful experiences, and to inspire people to become self-motivated learners. She's built projects as far-flung as a site-specific generative poetry walk, a game played on 19th century telegraph hardware, and a commercial board game that uses Amazon Alexa, and has spent time in creative research environments such as the MIT Media Lab's Playful Systems group.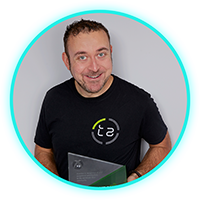 Rich

Rich created TrueAchievements.com in 2008 to offer Xbox players an alternative scoring system to Gamerscore — the rarer an achievement is, the more points it is worth. As more features were added, the site grew considerably. TrueAchievements is now the largest Xbox community in the world, with a full-time team delivering the best Xbox content out there.
Under the banner of TrueGaming Network, he has since launched TrueTrophies and TrueSteamAchievements, sister sites to TrueAchievements that offer the same kind of achievement/trophy tracking — and other great features and functionality — for PlayStation and PC players as well.
Rich is a passionate gamer who has been playing since the 8-bit era. He is an Xbox MVP with a penchant for driving games and shooters, particularly the Forza Horizon and Titanfall series.