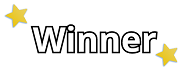 by David Frankel (Programming & Tech Art), Stephanie Shih (Narrative, UX, UI, Art), Stephen Trinh (Game Design & Programming), and Tommy Pedrini (Music)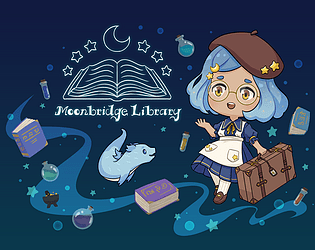 Almira travels through different lands with her magical, portable library and her best friend and shop co-owner, Pingo—a "bookwyrm." Through her work, she hopes to create a book that will tell the life story of her deceased grandparents, who passed before she had the chance to truly get to know them. However, is there something preventing her from finishing it?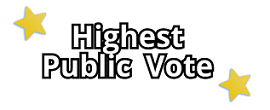 by Belindraw (Art), Daryl (Music & Story), Lee (Music Implementation & Programming), Lua (Programming), and Yoko8 (Programming & Story)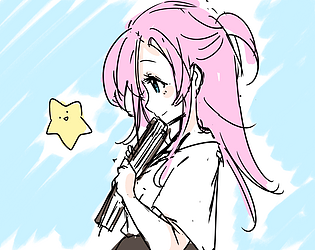 Rena is lost in life. Working a dead-end career as middle management, her life is a cycle of meetings and deadlines. Then one day, she meets a little spirit who rekindles her artistic talents. Armed with her daily planner and scrapbook from the past, embark on a whimsical journey in self-discovery!

Thank you again for participating in our organization's first ever game jam. We hope you had a wonderful time at anime expo chibi!

This game jam has ended. The information from this point onward is saved for archive purposes.

The Society for the Promotion of Japanese Animation (SPJA) is thrilled to host our first ever game jam competition for our inaugural event, anime expo® chibi! We invite developers of all levels - whether this is your first game or you're a seasoned professional - to submit an anime-style video game adhering to a specific theme to build a game over a period of one month. After submission, a winner will be decided internally by a team of judges at SPJA!
Anime and gaming go hand-in-hand, with no shortage of titles that have found world-renowned success. We invite you to create an original anime game that reflects what YOU would like to play! This is a friendly competition to promote the versatility and crossover of these industries, and anything that you create remains yours.
Your game does not have to be perfect, or even completed, to be eligible, but the closer you are to a completed and playable game, the better your chances are. Don't let this or the time constraint scare you! Game jams are all about creating and learning along the way, and above all else, should be an enjoyable experience. Do your best and have a blast.

The theme is:
WHIMSICAL


Your game must be your own original product created for the anime expo® chibi game jam at the launch of the competition!
Your game must be playable on PC.
Your submission must be an original anime style game. Licensed characters from existing anime or manga are not permitted, and their usage will result in disqualification.
In addition to being an anime style game, your game must adhere to the selected theme.
Your game must be free to play (you may change this after the ranking period is over).
Your game must be PG/family friendly and accessible to players of all ages. Any lewd, NSFW or 18+ content will result in disqualification.
Please note that once you submit your game, it cannot be edited during the rating period. If you delete your game in an attempt to submit a revised version during the rating period, you will be unable to do so, and your submission will be disqualified.
If the winner of the competition is found to have violated any of these rules, they will be disqualified, and the next highest ranking game will be awarded first place. These decisions are at the sole discretion of the SPJA and are final.
All IP rights are held by the creators of the submitted game and will not be owned by SPJA, however, SPJA is granted a non-exclusive, irrevocable license to create still photographs, moving pictures, live gameplay, and audiovisual recordings of all submissions in any manner or media now known or later discovered.
You are permitted to work in teams - and we strongly encourage you to do so! Game jams are a fun, collaborative effort, and you never know what connections or opportunities may come from this team-building exercise.


Submissions will be rated internally by the SPJA team in the following categories:
Original Anime, Theme, Game Design, Story, Graphics, Audio, and FUN!

The highest ranking submission as determined by our judges will be awarded first place, and will win the prizes outlined below. The public will also be able to vote on their favorite game, which will receive special recognition.

Don't feel pressure to hit all of these categories - as long as your game is an original anime and adheres to the theme, let the rest come to you organically.
Be sure to play the games of your fellow competitors. Not only does this foster the nature of friendly competition, but it increases the likelihood of people playing your game as well!
There will be a one week rating period after submissions are closed, and then the game with the highest overall ranking determined by our judges will be announced as the winner!


The game awarded first place determined by our team of internal judges will win:
+ Four tickets to anime expo® chibi in Ontario, California*
+ A $400 prize**
+ Social media and blog post announcing the winner and linking to their game
+ The winning game will be playable for attendees at anime expo® chibi


In addition, the game with the highest public vote will receive a shoutout via our social media and will be part of a blog post linking to their game!
We are so happy to have you be a part of our first anime expo® chibi game jam, and we can't wait to play your games. Good luck!