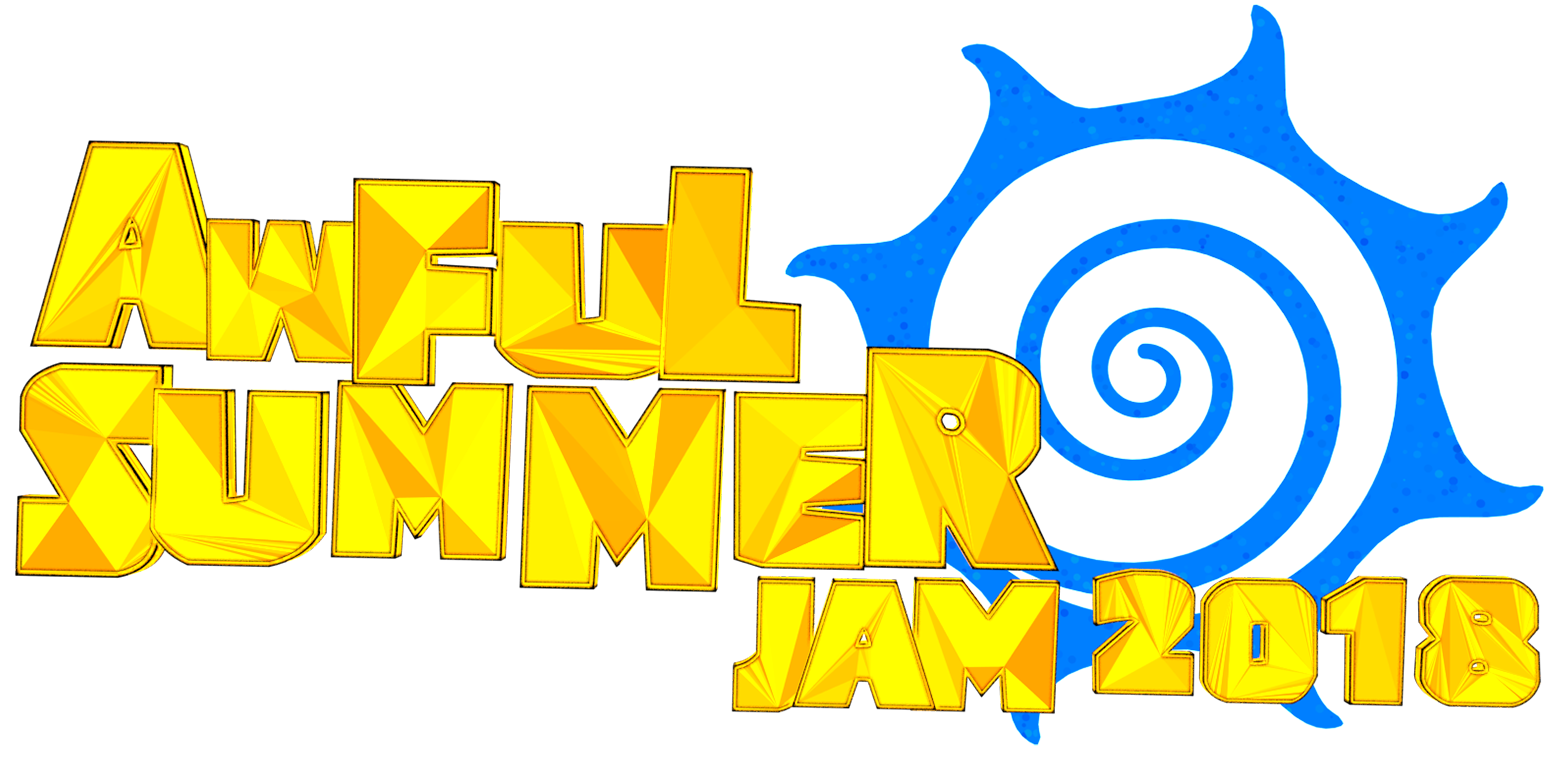 Join the Discord! We're nice, pinky-swear.
Follow us on Twitter! We don't post that often. Super pinky-swear.
Watch previous jams on YouTube!
Theme will be announced on July 6th!

July 6th - July 31st
Make a themed game in 4 weekends!
Never made a game before? Who cares. Express yourself.
The Awful Summer Jam is a relaxed game jam where you make a video game based around your interpretation of the given theme. If you do a better job than everyone else you could win some sensible prizes for your efforts.
At the end of the jam we'll play all the games live on stream in front of a bunch of other nerds during our regular Gong Show.

Rules
Don't be a jerk
No more than 3 people to a team*
Do not submit minimal effort entries, reskins, or whole-sale asset flips
Make an attempt to include the theme
500mb game size limit
* Contributors that only produce audio files for your game DO NOT count toward your team member limit (IE: Musicians, Voice Actors, Yodelers)
Judging Categories
At the end of the jam our team of professionally trained judges will honestly review your games and pick out category winners!
Win a category for brownie points and a sensible prize.
Most Fun
We just couldn't put you down.

Best Use of Theme
You cleverly used the theme better than all the rest.

Best Narrative
Stories you wove enthralled us. Plot for days.

Best Audio
We hear you loud and clear. For SFX and Music.

Best Style
Colors! A cohesive art style! Fresh gameplay! Oh my!

Game of Jam
Make the best thing.