ARTE GAME JAM - Friday 6 to Sunday 8 March 2020
ARTE is a public broadcaster focusing on European culture with already 12 years history in interactive production.
For the past 10 years, ARTE France's Digital Development team is committed to producing digital creation and innovation : video games, interactive experiences, VR, AR, documentary or fiction web series and animation.
Since 2017 ARTE has indorsed the position of a publisher on the international market with a presence in the world's biggest festivals. ARTE has become a reference in the independant video games scene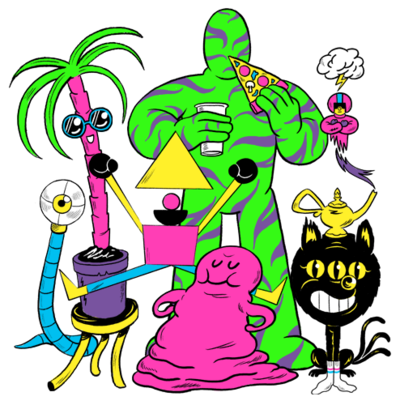 The principle :
The idea is to shine a light on video games – and create a few of them together. The goal is to start conversations, pool skills, learn new ones, meet people and weave a European web of creators, writers, game designers and developers.
It will be an adventure – and pioneering. It will be all about blending expertise through fair, positive teamwork. And it will be exactly what ARTE stands for: fostering creation, supporting it and sharing it with a wide audience.
Besides being the European cultural TV channel, ARTE is a digital network revolving around creation and innovation. ARTE has coproduced and published several interactive experiences and video games including Type:Rider, Homo Machina, The Wanderer: Frankenstein's Creature and Vectronom. Our catalogue of productions showcases our distinctive aesthetic and narrative slant, and will thrill indie-game enthusiasts as much as anyone else.
Our Gam Jam values :
A virtuous game jam : This Game Jam aims to promote the cross skills and know-how. Teams will be built mixing students with experienced jammers.
No competition and no crunch : Closure of the premises, lunch break, don't worry, you'll be able to sleep peacefully!!
A parity gam jam : Promoting and fighting for an equal participation of men and women seems essential to us.
Sharing as the epicenter : This Game Jam will be a moment of sharing creation where diverse knowledges merge together, where mutual aid and solidarity allow a horizontal collaboration.
An event with European ambitions : In order to allow cultures to meet and sensitivities to hybridize, we wanted to open our applications to anyone living in Europe.