Read in English | Ler em português | Lire en français | Leer en castellano
---
Want to fight fascism and make games? This is the jam for you!
We are launching the 3rd edition of the international Anti-fascist Game Jam, which will be held online from August 1 until August 31. We hope this jam inspires folks to join and carry on the fight against fascism! If you'd like to know more about what anti-fascism is, check out the FAQ page below. We encourage you to get in touch with anti-fascist groups in your area too!
The jam is open to digital or non-digital or any kind of game you want to. There are no prizes in this jam and it is open to all creators, regardless of experience. We have lists of resources and guides to game-making on the forum. The main space for interacting with other participants and organizers of the jam is the Community page here in itch.io.
Context for the 2020 edition
In this past year, we've once again seen the importance of anti-fascism as an anti-racist and anti-capitalist movement that fights against white supremacy. Around the world, anti-fascist groups stand side by side supporting the #BlackLivesMatter and #VidasNegrasImportam protests and initiatives. These movements are united around their opposition to police violence and the racist "justice" system, which acts as a tool for enforcing the property rights of the rich and maintaining white supremacy at the expense of Black lives and other colonized people. It's no surprise then that the police often serve as both a recruiting ground and a crucial base of support for fascism. No justice, no peace, no racist police!
As the COVID-19 pandemic unfolds, right-wing and fascist governments respond with an increasingly genocidal project to protect profits at the cost of people's lives. Corporations seize the pandemic as an opportunity to grow and get stronger. Governments in countries such as the US, Canada, and Brazil try to leverage the situation to increase surveillance and repress anti-fascist and anti-colonial movements. Meanwhile, people are getting together to support and protect each other through mutual aid and organizing. Networks of solidarity and working-class power are forming.
What about games? Why make anti-fascist games?
The struggle against fascism extends into the games industry and the surrounding culture. There is much that needs to change from the rampant systems of discrimination, bigotry, abuse, and exploitation in the industry to its close ties to military forces and its history of police propaganda. Worker movements such as Game Workers Unite are pushing for unionization and workplace organizing, with significant successes. Many community efforts and campaigns around the world are fighting back against toxicity and reactionary politics in games, and claiming a space of their own. We are here to add to these efforts.
There are plenty of reasons or goals when making a game about anti-fascism. Here are some suggestions:
to inform about historic and contemporary fascism
to connect anti-fascist struggles with other fights against oppression
to discuss the challenges of anti-fascism
to collaborate with local anti-fascist organizations more closely
to inform about fascist recruitment and organizing in gaming spaces
to inform about fascist representation and ideology in games' content
to occupy games culture
These are just a few possibilities, we are sure you'll come up with many more! Regardless of your chosen approach, this is an opportunity to focus on the politics in our games. Games are always political, so let's support anti-fascism with them!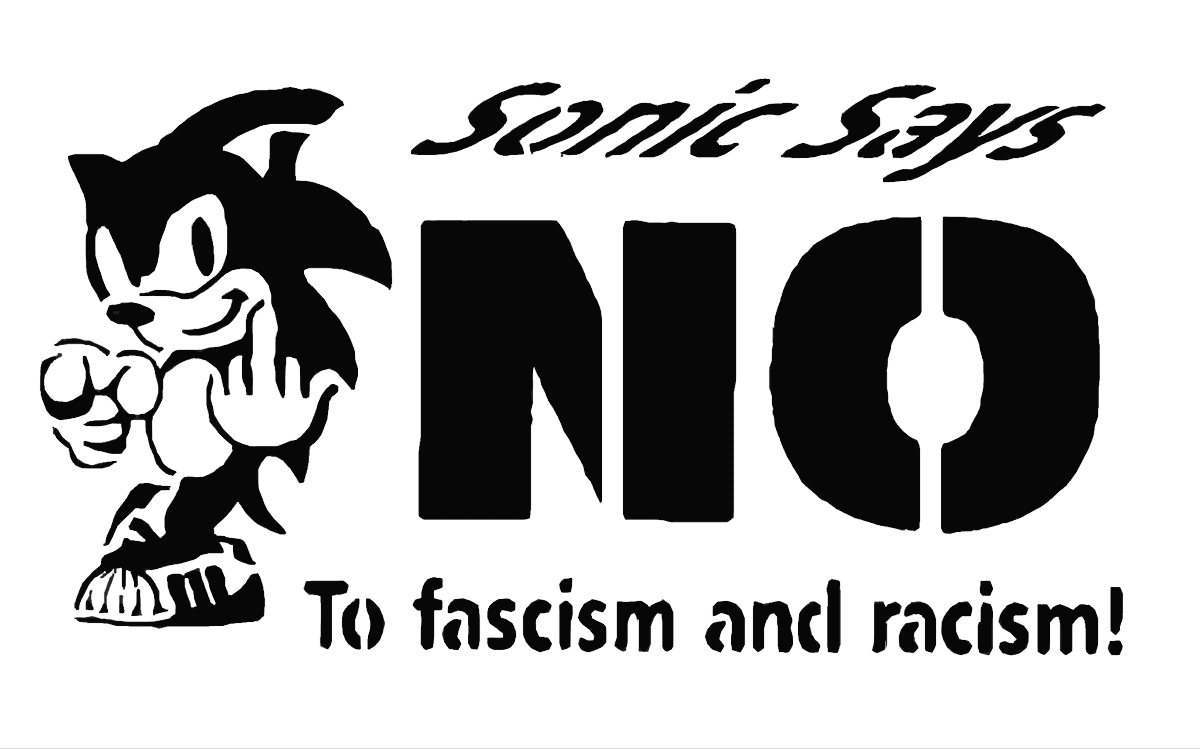 ---
Quer lutar contra o fascismo e fazer jogos? Então esta é a sua jam!
Apresentamos a terceira edição da Game Jam Antifascista internacional, que vai acontecer online, de 1 a 31 de agosto. Nosso objetivo é que essa jam inspire a todxs a se juntar à luta contra o fascismo. Se você quer saber mais sobre o que é antifascismo, dê uma olhada nas perguntas frequentes abaixo. Outra sugestão é entrar em contato e conversar com grupos antifascistas na sua região!
A jam é aberta a jogos digitais e não-digitais de qualquer tipo que você queira. Não tem prêmio nesta jam e ela é voltada para todxs xs criadorxs, não importa a experiência prévia. No fórum tem listas de recursos e guias sobre criação de jogos, vale a pena checar. O principal espaço para a interação com outrxs participantes e organizadorxs da jam é na página de Community aqui no Itch.
Contexto para a edição 2020
Durante este ano, vimos outra vez a importância do antifascismo como um movimento antirracista e anticapitalista na luta contra a supremacia branca. Em todo o mundo, grupos antifascistas estão lado a lado apoiando protestos e iniciativas do #BlackLivesMatter e #VidasNegrasImportam. Esses movimentos estão unidos em sua oposição à violência policial e a sistemas racistas de "justiça", que atuam como ferramentas para defender a propriedade dos ricos e manter a supremacia branca às custas de vidas negras e de populações colonizadas. Não surpreende que a polícia forneça tantos recrutas e seja uma base de apoio do fascismo. Sem justiça, não há paz! Fora a polícia racista!
Com a pandemia de COVID-19, governos fascistas e de direita no geral respondem com um projeto genocida de proteger lucros às custas das vidas de pessoas. Corporações e empresas aproveitam a pandemia como oportunidade para crescer e se fortalecer. Governos em países como Estados Unidos, Canadá, e Brasil tentam se aproveitar da situação para aumentar a vigilância e reprimir movimentos antifascista e anticoloniais. Enquanto isso, as pessoas juntam-se para se apoiar e proteger umas às outras, através de redes de ajuda mútua e se organizando. Redes de solidariedade e poder popular estão se formando.
Mas… e os jogos? Por que fazer jogos antifascistas?
A luta contra o fascismo se estende à indústria dos jogos e à cultura ao seu redor. Muito precisa mudar, desde sistemas de discriminação, abuso e exploração na indústria até seus laços estreitos com forças armadas e seu histórico de propaganda pró-polícia. Movimentos de trabalhadorxs como Game Workers Unite buscam a organização e sindicalização de trabalhodrxs, com vitórias significativas. Muitos esforços comunitários e campanhas ao redor do mundo estão criando espaços próprios e lutando contra toxicidade e políticas reacionárias nos games. Estamos aqui para contribuir com esses esforços.
Existem muitos motivos ou objetivos para criar um jogo antfascista. Aqui estão algumas sugestões:
para informar sobre fascismos contemporâneos e históricos
para conectar lutas antifascistas com outras lutas contra opressão
para discutir os desafios do antifascismo
para colaborar com organizações antifascistas locais de forma mais próxima
para informar sobre recrutamento e organização fascista em espaços de jogos
para informar sobre ideologia e representação fascista no conteúdo de jogos
Estas são apenas algumas possibilidades, temos certeza de que vocês vão pensar em muitas mais! Independentemente da abordagem escolhida, essa é uma oportunidade para focar na política em seus jogos. Jogos são sempre políticos, então vamos apoiar o antifascismo com eles!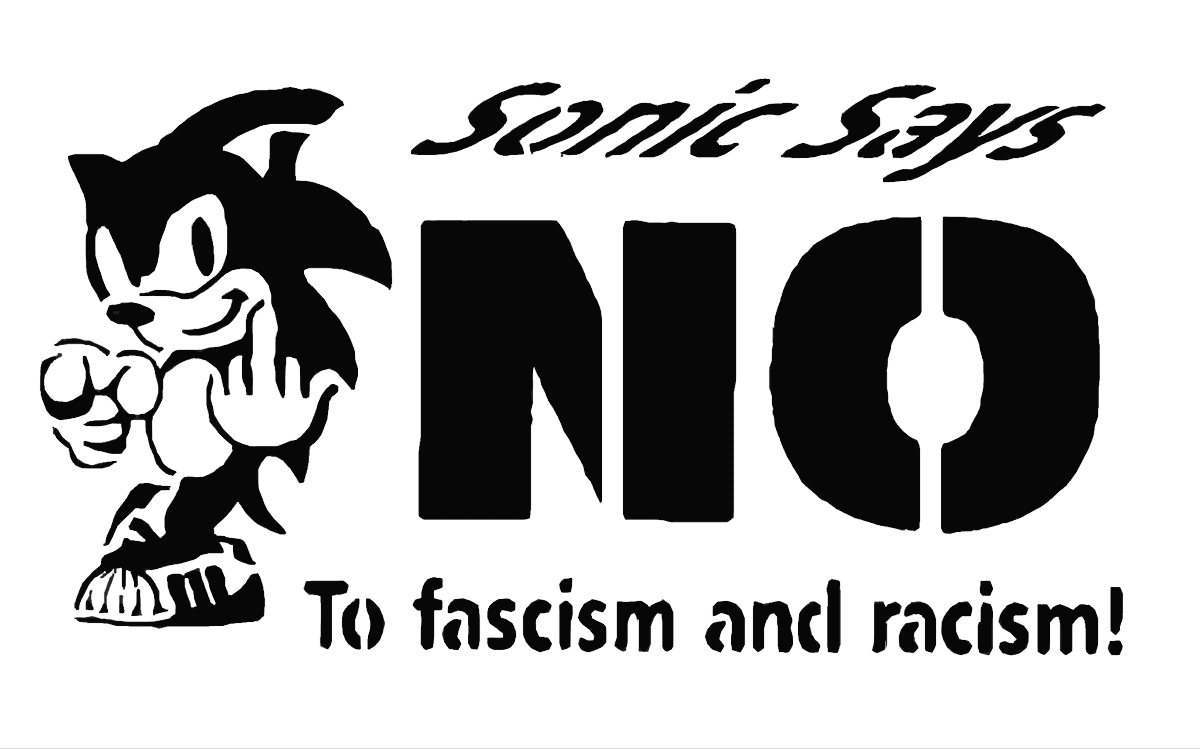 ---
Veux-tu lutter contre le fascisme et créer des jeux ? Voici un jam conçu justement pour ça!
Bienvenue à la troisième année du Game Jam Antifasciste international, qui se déroulera en ligne du 1 au 31 août. Nous espérons que ce jam inspira de nombreuses personnes à nous joindre dans le combat contre le fascisme ! Si tu veux en apprendre davantage sur l'antifascisme nous avons inclus une FAQ ci-bas. Nous t'encourageons également à contacter les groupes antifascistes dans ta région.
Que tu veuilles créer des jeux vidéos ou des jeux de société non-numérique, ce jam est pour toi. Nous n'avons pas de prix et nous acceptons chaque créatrice, créateur, et créatrix quel que soit son niveau d'expérience. Nous avons inclus également une liste de ressources et des guides pour la conception de jeux dans notre forum. L'espace principal pour la communication avec les autres participant-e-s ainsi qu'avec l'équipe qui organise le jam est à la page Community ici sur itch.io.

Cadre de l'édition 2020 du jam antifasciste
Au cours de l'année passée, nous avons encore vu l'importance de l'antifascisme comme mouvement antiraciste et anti-capitaliste contre la suprématie blanche. Tout autour du monde, des groupes antifascistes se tiennent côte à côte avec le mouvement Black Lives Matter et Vidas Negras Importam. Ces mouvements sont liés dans leur combat contre les violences des forces de l'ordre et des systèmes « judiciaires » racistes, qui continuent à renforcer les droits patrimoniaux des riches et la suprématie blanche aux dépens des vies des personnes Noires et autres peuples colonisés. Il n'est donc pas étonnant que la police serve comme un lieu crucial de recrutement et un soutien de base important pour le fascisme. Pas de justice, pas de paix, pas de police raciste!
Tandis que nous vivons tous à travers la pandémie COVID-19, les réponses des gouvernements de droite et fascistes sont de plus en plus génocidaires pour protéger les profits des multinationales au prix de la vie des populations. Les multinationales se saisissent cette crise pour croître encore davantage et renforcer leur pouvoir. Les gouvernements des pays tels les États-Unis, le Canada, et le Brésil exploitent la situation pour augmenter la surveillance et refouler les mouvements antifascistes et anticoloniaux. Cependant, les gens s'organisent ensemble pour s'entraider et se protéger, et les réseaux de solidarité et de pouvoir de luttes des classes ouvrières se développent de plus en plus.
Donc, pourquoi créer des jeux antifascistes?
La lutte contre le fascisme s'étend dans l'industrie du jeu et la culture qui l'entoure. Beaucoup doit changer : des systèmes endémiques de discrimination, à l'intolérance, l'abus, et l'exploitation ouvrière jusqu'à ses liens étroits avec les forces de l'ordre et son historique de propagande militaire et policière. Les mouvements ouvriers comme Game Workers Unite luttent avec succès pour la syndicalisation et l'organisation au travail. De nombreux efforts communautaires à travers le monde mènent le combat contre une culture de jeu vidéo toxique et réactionnaire et revendiquent leurs propres espaces. Nous sommes ici pour contribuer à ces efforts.
Il y a plein de bonnes raisons ou d'objectifs pour faire un jeu sur l'antifascisme. Voici quelques suggestions:
pour informer sur le fascisme historique et contemporain;
pour tisser ensemble l'antifascisme avec les différents combats contre l'oppression;
pour discuter les défis de l'antifascisme;
pour coopérer avec d'autres organismes antifascistes dans ta région;
pour informer sur le recrutement fasciste et suprématiste blanche dans les espaces de jeu;
pour déchiffrer la représentation du fascisme et l'idéologie fasciste dans le contenu des jeux.
Cette courte liste représente juste quelques possibilités, et il y en a d'autres bien sûr ! Peu importe ton approche, voici l'occasion de mettre en lumière l'idéologie de nos jeux. Les jeux sont toujours des créations politiques, alors utilisons-les pour continuer la lutte antifasciste!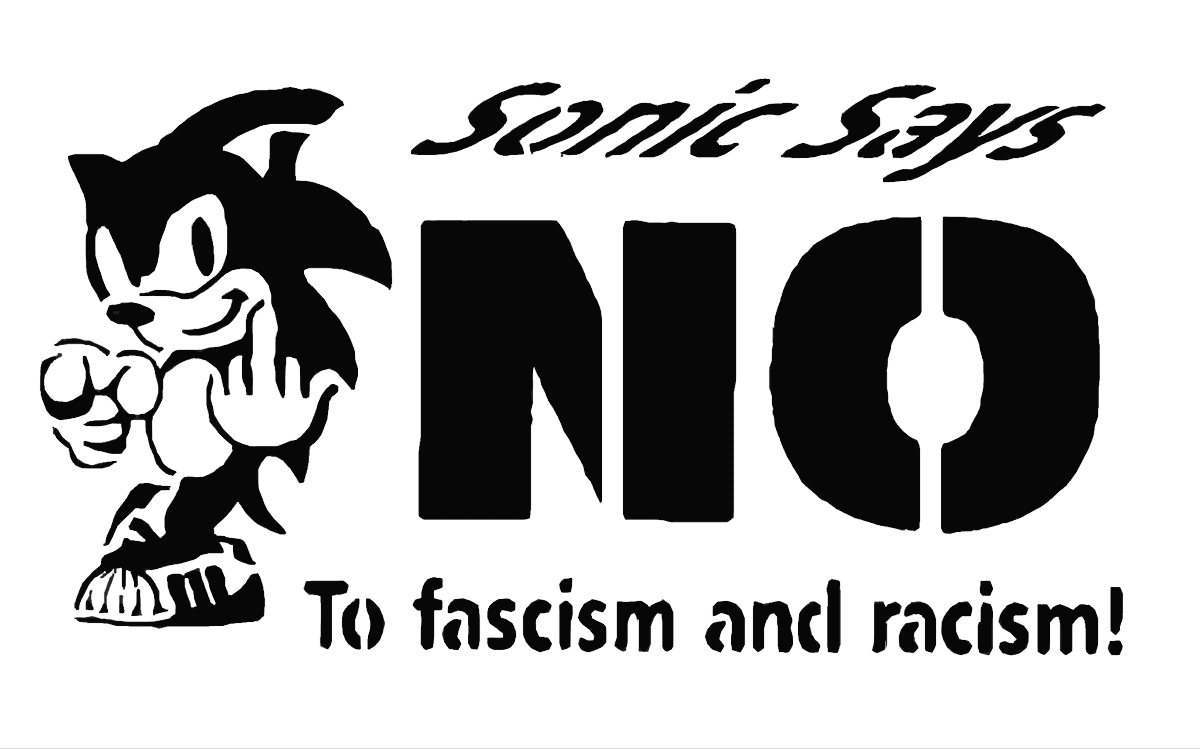 ---
¿Quieres combatir al fascismo y hacer juegos? ¡Entonces ésta es la jam para ti!
Estamos lanzando la 3ra edición de la Game Jam Antifascista internacional, que tendrá lugar en línea del 1 al 31 de agosto. ¡Esperamos que esta jam inspire a la gente a unirse y continuar la lucha contra el fascismo! Si te gustaría saber más sobre qué es el antifascismo, lee las preguntas frecuentes más abajo. ¡También te alentamos a entrar en contacto con grupos antifascistas en tu área!
La jam está abierta a juegos digitales o no digitales o del tipo que desees. No hay premios en esta jam y está abierta a creadores de todo tipo, sin importar la experiencia. Tenemos listas de recursos y guías para hacer juegos en el foro. El espacio principal para interactuar con otres participantes y organizadores de la jam es la página de Community aquí en Itch.io.
Contexto para la edición de 2020
Este último año, hemos visto nuevamente la importancia del antifascismo como movimiento anti-racista y anti-capitalista que pelea contra la supremacía blanca. Alrededor del mundo, grupos antifascistas se unen en apoyo a las protestas e iniciativas de #BlackLivesMatter y #VidasNegrasImportan. Estos movimientos están unidos en torno a su oposición a la violencia policial y al racismo en el sistema de "justicia", que actúa como una herramienta para la defensa del derecho de propiedad de los ricos y el mantenimiento de la supremacía blanca a expensas de vidas negras y de otros pueblos colonizados. No sorprende entonces que la policía suela servir como espacio de reclutamiento tanto como base de apoyo para el fascismo. ¡Sin justicia, no hay paz! ¡Fuera la policía racista!
Conforme se desenvuelve la pandemia COVID-19, gobiernos fascistas y de derecha responden con un proyecto cada vez más genocida para proteger ganancias al costo de vidas humanas. Las corporaciones aprovechan la pandemia como una oportunidad para crecer y fortalecerse. Los gobiernos en países como Estados Unidos, Canadá y Brasil intentan aprovechar la situación para aumentar la vigilancia y reprimir movimientos antifascistas y anti-colonialistas. Mientras tanto, la gente se está uniendo para apoyarse y protegerse entre sí mediante la ayuda mutua y la organización. Se están formando redes de solidaridad y poder obrero.
¿Qué hay con los juegos? ¿Por qué hacer juegos antifascistas?
La lucha contra el fascismo se extiende hasta la industria de juegos y la cultura que la rodea. Hay mucho por cambiar, desde los sistemas de discriminación, intolerancia, abuso y explotación en la industria, hasta sus lazos cercanos con fuerzas militares y su historia de propaganda policial. Movimientos laborales como Game Workers Unite están pujando por la agremiación y la organización de espacios de trabajo, con éxitos significativos. Muchos esfuerzos comunitarios y campañas alrededor del mundo están peleando contra la toxicidad y las políticas reaccionarias en los juegos, y reclamando un espacio propio. Estamos aquí para sumarnos a estos esfuerzos.
Hay muchas razones o metas al hacer un juego sobre antifascismo. Aquí hay algunas sugerencias:
informar sobre fascismo histórico y contemporáneo
conectar luchas antifascistas con otras luchas contra la opresión
analizar los desafíos del antifascismo
colaborar con organizaciones antifascistas locales más cercanamente
informar sobre reclutamiento y organización fascista en espacios de gaming
informar sobre representación e ideología fascista en el contenido de juegos
Éstas son sólo algunas posibilidades. ¡Tenemos la seguridad de que se les ocurrirán muchas más! Independientemente del abordaje que elijas, ésta es una oportunidad para concentrarse en la política de nuestros juegos. Los juegos siempre son políticos, ¡así que apoyemos al antifascismo con ellos!