Winners of AmiGameJam: Sword & Sorcery
1st Prize Winner: Rogue Declan Zero
2nd Prize Winner: Rastan
3rd Prize Winner: Roguecraft
Hi fellow Amiga and retro enthusiasts! I'm very happy to announce that the next AmiGameJam contest has started! This year, the theme is "Sword & Sorcery" where you will have the opportunity to create an original game for the Amiga.
I'm looking forward to seeing all of your entries! Thank you all for making the Amiga scene as awesome as it is, and good luck to everyone wishing to enter.
If you want to see more information about previous jams, check out this website - http://amigamejam.amigaland.com/index.html Thank you DemosceneTV for generously hosting this website!

As usual, games can be entered in two different categories - "Classic OCS/AGA" and Next-Gen Amigas (Aros, MorphOS, OS4 and Vampire).
All entries should fit within the "Sword & Sorcery" theme.

It can be a single level, or an incomplete game, but make sure it is at least playable, and of course more complete games will probably be rated higher.

Entries should be submitted by the 1st of August and the judging will begin shortly after that. The community will have a chance to rate each entry, the results of which will be presented and tallied alongside the ratings given by our celebrity judges on our live awards show hosted by AmigaBill on Twitch.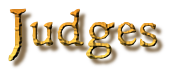 We have on-board with us two excellent judges for the jam! The first is Dan Wood, YouTube celebrity and host of The Retro Hour podcast!

Our second judge who will be joining us is known as The Bard, of the Bardic Broadcasts channel on YouTube. He's most well-known for his hilarious "The Best Thing about HeroQuest" video. He is also a fan of the Amiga and often plays Amiga sword and sorcery games on Twitch.

A big thank you goes to them for agreeing to be judges for the AmiGameJam competition.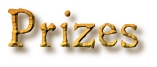 We also have a very exciting First Prize to announce, the Scourge of the Underkind A500 bundle from A1200.net!
Please feel free to contact me at arcadecammy @ gmail.com if you have questions about the jam or if you think you could help out by being a sponsor or donating prizes.

Game-Making Programs

3D Game Creator - Create your own three dimensional game worlds
RedPill - Amiga Game Creator (supports ECS and AGA)
Scorpion Editor for Windows - Create your own Amiga games using Scorpion Engine

Backbone - Easily build your own platform games and overhead multi-directional shooters.

The full Backbone game making package
Final update for Backbone
Free keyfile to unlock all Backbone's features

GRaphic Adventure Creator and GRaphic Adventure Authoring Language - Create your own Point & Click Adventure games.

Full GRAC 2 package
Extras for GRAC 2
Intro creator for GRAC 2
GRAAL 2.3 A
GRAAL 2.3 B
GRAAL 2.3 C
GRAAL 2.3 D

Graphics and Music Resources

Spriters Resource
Background HQ
Pixel Joint - Pixel Art Community
Programming Resources
Amiga Developers Docs
Amiga University
Inform for the Amiga
PortablE Language and Compiler
Amiga Developer Help Site