Welcome To The All Feathers Jam!
Stuck at home with nothing to do during the quarantine? Join our game jam for a fun, safe, and stay-at-home experience. The All Feathers Jam is a 7-day game-making challenge. It begins on the first Friday of the month and ends on the second Friday of the month. Participants will make a game or prototype in a week, stress-free. Whether deciding to jam with friends or going solo, remember to have fun, all skill levels are welcome. We look forward to seeing each and every game created! We'll update you on various things surrounding this event via itch.io emails. Click the "Join Jam" button to get those updates!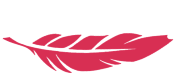 What Is A Game Jam?
A game jam is a creative exercise that lets you practice making a game based on a given theme, from start to finish in a defined and limited amount of time. It's easy to come up with numerous game ideas but actually making it a reality is a worthy challenge!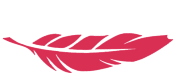 Theme
The theme will be announced on Discord on the first Friday of the month, at 1800 CST (UTC -6)
4/3/2020
The theme is: "Light and Darkness"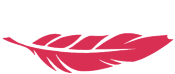 The Rules
Make sure to review the Upload Instructions and our general guideline of rules listed below.
Must create a game using the provided theme at the start of the game jam.
All engines/frameworks are allowed (Unity, Unreal, custom engines, etc)
All assets are allowed as long as you have license for it and clearly state the right attribution in the game page.
You may use existing assets/code libraries/etc but you have to start your project fresh for this jam.
This isn't a jam to "finish an existing project". This is for fun, not a place to get your existing project noticed.
Team and Solo projects are welcome. We recommend keeping team sizes relatively small for best communication.
NSFW submissions are okay as long as you implement the appropriate warning measures.
Anything hateful/sexist/racist/etc won't be allowed.
Stay hydrated and get the right amount of sleep during the jam.
Have fun!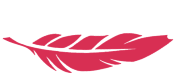 Tools & Resources
If you're a beginner, you have a lot of options to explore. If you're a seasoned game developer, this is an opportunity to experiment. Here are some popular game-making tools & resources:

Game Engines Unity | Godot | Unreal Engine | GameMaker | Construct2 | Defold

Project Management Trello
Digital Paint Krita | MediBang | SketchBook
Pixel Art GraphicsGale

3D Modeling Blender
Audio Composing Audacity
Audio SFX Freesound.org
Video Recording OBS
Font DaFont
Other Resources for Jammers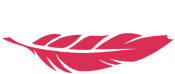 Judging
Members of the community and public will be judging all games based on the following:

Theme - How well was the theme incorporated into the game?
Controls - Were the controls clunky and unresponsive or was it a smooth experience?
Colors - Did the colors capitalize on the aesthetic of the game; were they visually pleasing?
Animations - How well were assets animated in the game, did it seem natural or unusual?
Design - Is the quality of design uniformed across all aspects; level, character, etc?
User Interface - Is the user interface confusing or intuitive for the player experience?
Music - How well did the music set the mood for the game; was it distracting or relaxing?
Sound Effects - Were sound effects subtle or ear piercing, did the sfx help promote awareness?
Dialogue - Did the game convey a message; did it tell a clear and concise story, written or spoken?
Difficulty - Is the game too difficult to finish or is it too easy to consider challenging?
Unique Factor - How much does this game stand out from others in this jam, among it's general genre?
Re-Playability - Is this game fun, would you recommend this to your friends and family, would you play it again?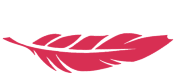 How Do I Get My Game Featured?
The top 3 rated games will be featured automatically. However, anyone else that wants their game to appear on the Feenx Games itch.io page will have to post to Twitter with the hashtags: #AllFeathersJam #FeenxGames for a chance to be featured.

Only one submission post per game. Don't forget to include:
The week's theme
The name of your game
A link to a playable version
Adhere to all requirements defined in the Upload Instructions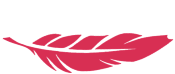 The FAQ
Q: Where do I find teammates?

A: Check the #recruiting channel on the All Feathers Jam channel via Discord or ask anyone in the community tab.
Q: Can I update my game after I've submitted it?
A: Yes! You can update your game after submitting it–even after the jam.
Q: Are games rated or placed and do you offer prizes?
A: Yes, we do rate games but we do not offer prizes at this time. However, the jam isn't a competition–it's a community event!
Q: What do I do if my game is only ready for upload after the submission deadline?
A: No worries. Contact us on Twitter or on Discord (#help-desk or DM Feenx#3136).
Q: Can I start earlier than when the theme is announced?
A: It's highly recommended to start when the theme is announced so you can have a good sense of how to design the game.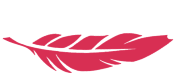 Community
Do you have game developer questions? Want to assemble a team? Want to provide our staff with feedback? Or do you just want a social outlet during or after your jam experience? You should consider joining our Discord!
Discord is the most efficient way to contact the game jam staff and other jammers with questions about your submission, You are encouraged to ask for feedback on your submissions, prototypes, screenshots and etc. We foster a very supportive and friendly community that welcomes any and all levels of game dev or interested party.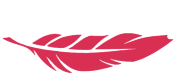 Thank You
We want to thank each and every individual for taking the time to participate in our jam and being apart of our awesome community! Don't forget to land into the Discord and hang out with us! Be sure to share the #AllFeathersJam #FeenxGames hashtag on Twitter and invite your friends!
Hosted By: