It is that time of the year again.
The time of SPOOKY SCARY SKELETONS THAT SHIVER DOWN YOUR SPINE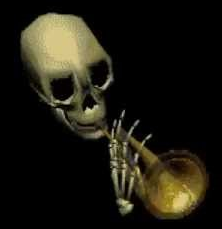 (doot doot)
But this time, let's do something different.
Something that has always fascinated me was what I call "abstract horror". My (loose) definition for it is "horror that uses disembodied parts of the real world in an abstract environment to creep out the viewer". A perfect example of this is the mushroom smoke sequence in Treasure Adventure Game (skip to 29:24):
I haven't found (m)any games based around this concept, and I want to see more!!!
You can join my Discord if you want: https://discord.gg/QTJ3dsy