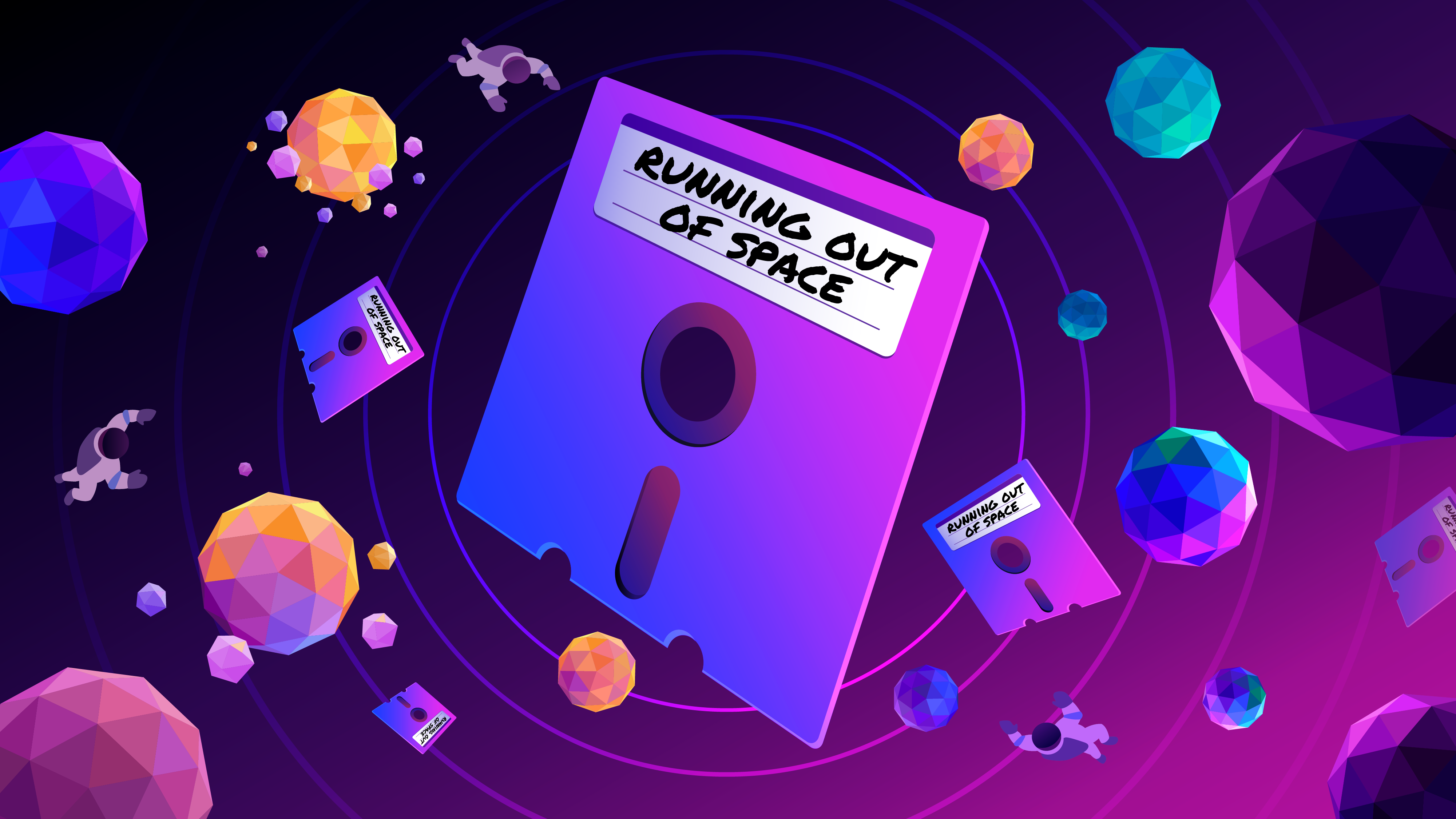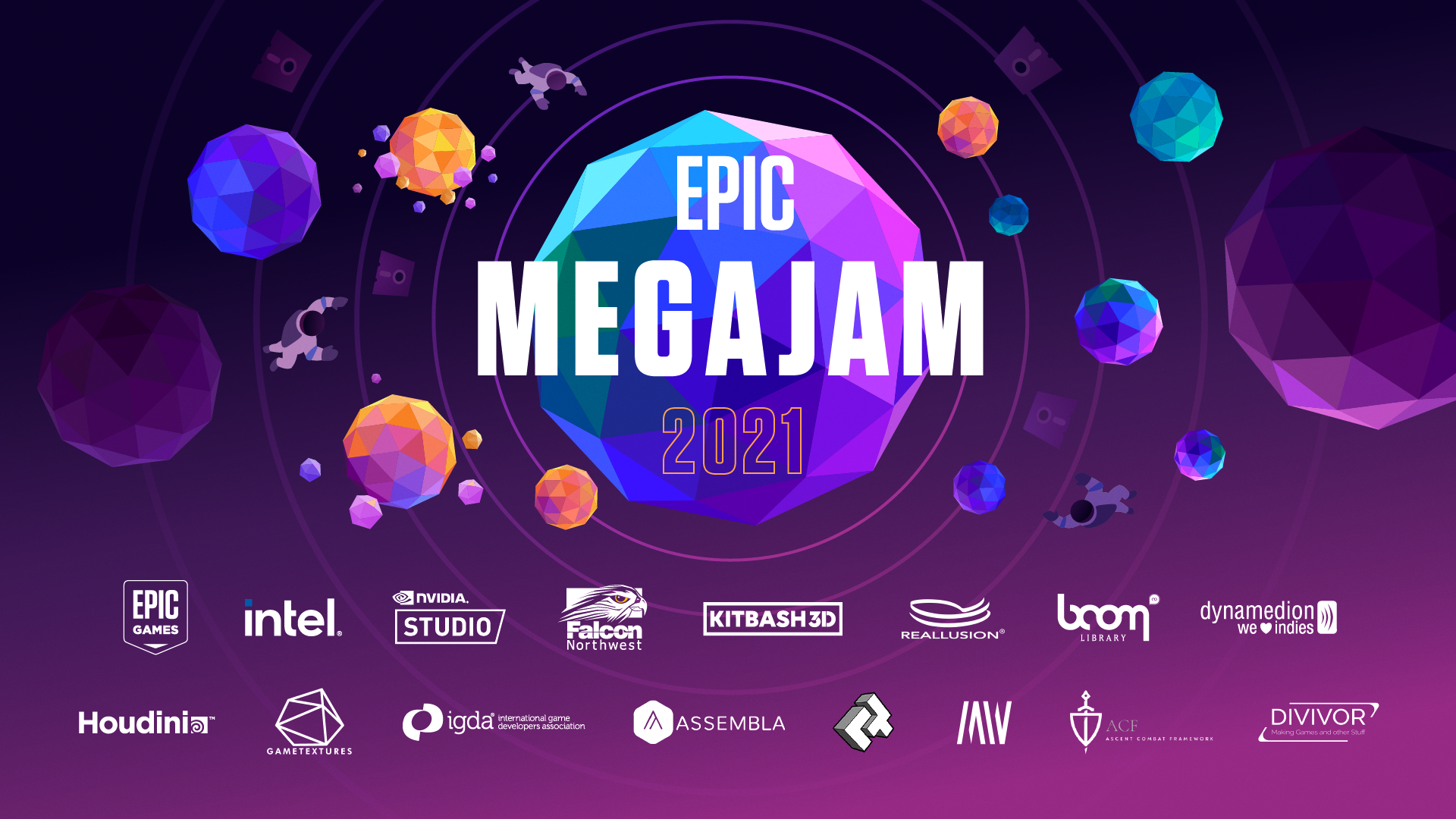 Work alone or with a team (up to 5 members total) to make the most incredible project in Unreal Engine based on the given theme and submit before the deadline!
OFFICIAL RULES
We've updated the official 2021 Epic MegaJam rules to include Unreal Engine 5 as an acceptable engine version to be used for the contest.
Please make sure that you read them before you participate.
PROJECT REQUIREMENTS
The game must include custom gameplay that exceeds the gameplay found in Epic Games' starter templates.
All art assets in the game must have a material other than "DefaultMaterial" applied to it.
Submissions must be packaged for Windows or MAC OS X or Android or iOS (development build) or Oculus Mobile, or Windows Mixed Reality, or HoloLens. No full, unpackaged projects. VR and AR projects are accepted. Android games can be distributed via the Play store as well.
HOW TO SUBMIT AN ENTRY AND TIMELINE
In Unreal Engine game jam tradition, we'll be kicking this one off and announcing the theme during the livestream on Thursday, August 26 at 2PM ET with the theme being announced at 3PM ET. The jam ends on Thursday, September 2 at 3PM ET.
You will need the following information at the time of submission:
Team Name
Each Team Member's Name and Email Address associated with your Epic Games account
Game Name
Name of your submission

Please format the name of your .zip file with your team's name attached, ex. TeamName_GameName

List any content that was created before the jam that was included in the final submission.
Submissions must include a link to gameplay footage (between 30-60 seconds) demonstrating recorded gameplay.

The footage will be included in our highlight reel on the 2020 Epic MegaJam results livestream.
>> You need to upload your game to your Itch.io account page before you can submit it to the 2021 Epic MegaJam page.<<
NOTE: In order to submit your game to Itch.io, your .zip file must be UNDER 1GB. This won't affect most projects, but please be mindful of the size of your game once compressed. If your file is more than 1GB, you may utilize the Butler tool to upload your files to Itch.io. More info on that is here. Also check out Blendo Itch Uploader, a GUI for uploading projects to Itch.io.
JUDGING
Qualified Submissions will be reviewed and scored (1-5 point scale) by a panel of qualified judges, according to the following criteria:
Unique Use of Contest Theme
Fun Factor
Visuals
Audio
NOTE: Sourced (non-original) assets are allowed but will not be reviewed and scored.
Example 1: A scene with environment art from the marketplace could get points for lighting and composition, but the pre-made assets wouldn't.
Example 2: A scene with sourced audio could get points for implementation (spatialization, real-time modulation, etc), but the sourced audio wouldn't.
GETTING STARTED
Here are some resources that will help you get prepared for the 2021 Epic MegaJam.
For this event, we're trialing something new with the Unreal Online Learning Portal, in which jammers can participate in a hand-crafted learning path around game development.
The courses within the 2021 Epic MegaJam learning path have been chosen to reflect essential information and topics that could assist participants, regardless of Unreal Engine experience. The learning path is available until Thursday 16th September. Be sure to check it out and grab that swanky 2021 Epic MegaJam badge!
Assembla will grant access to their platform to all #UnrealJam development teams to build their Unreal Engine game using Perforce, SVN and/or Git repositories. Teams can also use Assembla's built-in PM tools to coordinate their efforts during the Jam. As a secure cloud version control provider of Perforce, SVN and Git in the cloud, Assembla is an essential partner to any developer. We are excited to help facilitate Assembla's ongoing work within the game development community. Read our "how to" guide here. Please also explore tutorials on using Assembla beforehand for maximum efficiency during the event. Sign-up is now available here!
NOTE: Repositories will be deleted 28 days after the jam concludes. Save your files locally to ensure they won't be lost!

As SideFX has done for past UE4 game jams, they would like to give out 2-month Houdini Indie licenses for participants to use before and during the game jam. Request this here! SideFX has also created a collection of pre-built assets to use for the game jam, check out the Unreal Starter Kit here. Furthermore, check out some of their latest tutorial videos: Getting Started with Houdini Engine for UE4, and Building Game Friendly Assets.

Sign up with a free account at GameTextures.com for 29 free hand-chosen materials from the GameTextures.com team, especially for the Epic MegaJam!

BOOM Library is offering their special BOOM Library Game Pack for free and starts with a handpicked selection of their great SFX packages, like Assault Weapons or Modern UI, perfectly coordinated for your game's sound design. Just put the Game Pack into your shopping cart on their website. Once downloaded, you can use the sounds forever for any non-commercial and commercial productions. Please read their terms & conditions for legal notes here.


WeLoveIndies gives free use of all sound and music from the WeLoveIndies catalogue for your Epic MegaJam project - without registration. Just check out for free with the voucher "WLEpMgJm21". The downloaded assets stay unlimitedly licensed to this project even after the jam. It is not allowed to reuse these assets for other projects outside of the Epic MegaJam. Everybody who uses WLI for the Jam additionally gets a 50% voucher for the next project. (Legal note: Our sound and music is free of any royalties claims by collecting societies such as GEMA, SACEM, PRS, BMI, etc.

Reallusion is offering a free download of use of the Iconic Hero Motions (48 must-have motions for character designers to display heroic male and female actors!) from ActorCore for use to participants of the 2021 Epic MegaJam. Get them here!
Quixel Megascans are free for all Unreal Engine users! Log in with your Epic Games account and get access to the entire library.
Quixel Mixer allows you to leverage hundreds of free premade Smart Materials that adapt to the shape of your 3D model.
One tool for all your basic texturing needs, texture tile creation or maps for 3D models and is free for use with Unreal Engine.
Log in with your Epic Games account and get access to the tool and the entire Mixer/Megascans library.

Chat with other jammers, and find team members over at the 2021 Epic MegaJam page, or head over to #game-jam-chat or #game-jam-lfg on Unreal Slackers, our community ran Discord.
AWARD CATEGORIES AND PRIZES
The 2021 Epic MegaJam will feature 1st, 2nd, and 3rd place finalists, and eight modifier categories. Each team member will receive the prize awards.
1ST PLACE PRIZES
a high-end Ghost Canyon NUC from Intel
an RTX 3090, GameJam Feature on GeForceNow Service, and a GeForce Now Thursday Spotlight from NVIDIA
a 1-year Houdini Indielicense from SideFx
a 1-year membership to the IGDA
a 1-year GameTextures.com subscription
Iclone 7 + 3DXchange 7 Pipeline + CC3 Pipeline from Reallusion
a 1-year Complete BOOM Ultimate Subscription from BOOM Library
Dungeon Architect marketplace code plugin from Code Respawn
Birch Forest Biome, Burned Dead Forest Biome, Redwood Forest Biome, Conifer Forest Biome, Broadleaf Forest Biome, Arctic Greenland Landscape,Dune Desert Landscape, Meadow Wetlands Landscape, Lava Desert Landscape, and MW Skeleton from MAWI
a featured playthrough on the October 14th livestream
a highlight on the Unreal Engine blog
2ND PLACE PRIZES
3RD PLACE PRIZES
MODIFIER CATEGORIES AND PRIZES
Each team (including, but not limited to the finalists) can also win one of our eight modifier categories.
ARMY OF ONE - For the best game developed by a solo developer
With 29 years of experience, Falcon Northwest builds high-performance PCs for gamers, game development, VR, & business use. They custom build systems for anyone that needs more than an off-the-shelf PC, including a wide variety of custom builds for Epic Games' own development. We're honored to have them sponsor the Army Of One category once again with a custom 2021 Epic MegaJam graphic Falcon Northwest TLX 15.6" Laptop.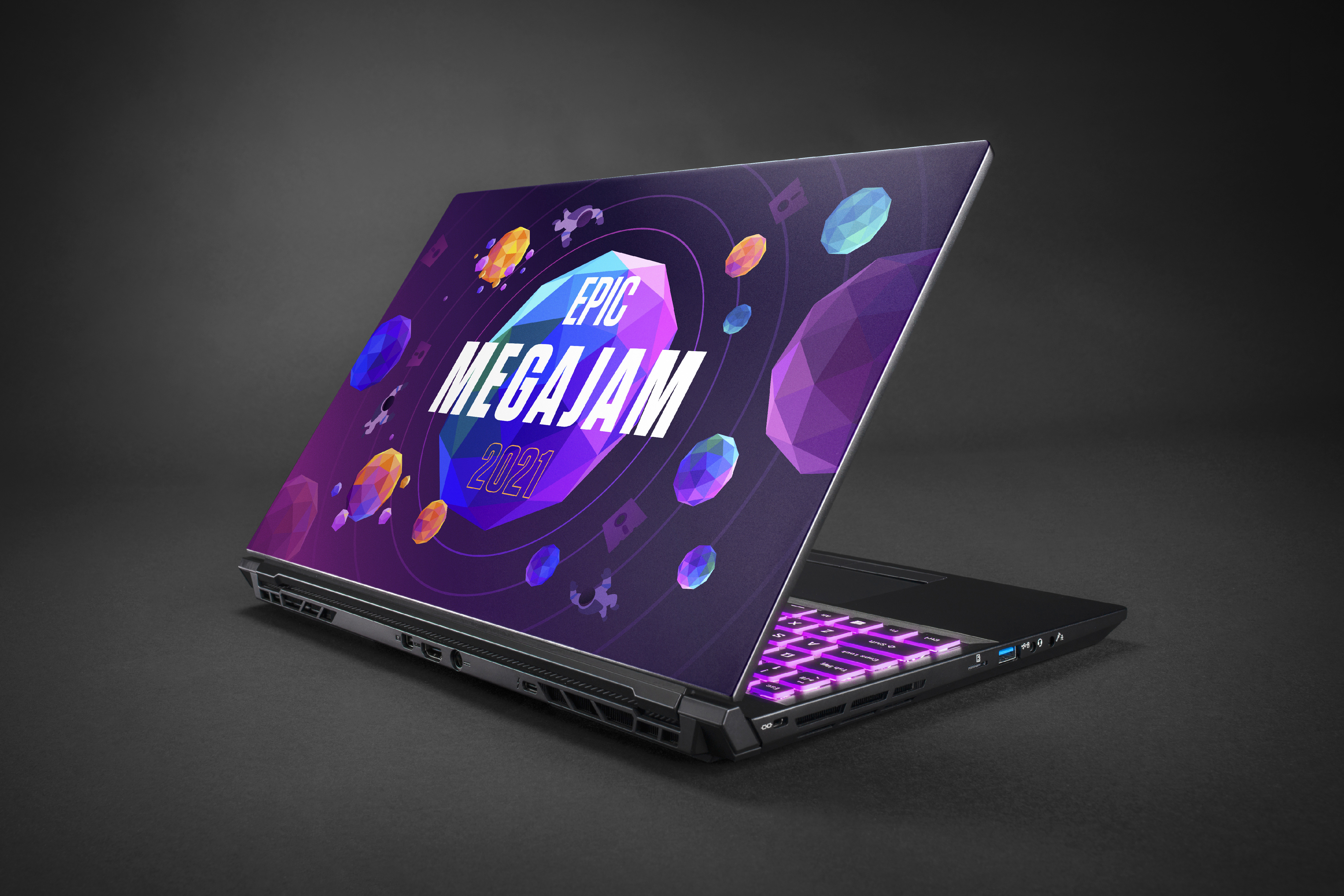 SPECIFICATIONS
Falcon Northwest TLX 15.6" laptop
4.6 pounds, 0.8" thick
Custom-printed 2021 Epic MegaJam Graphic
15.6" 144Hz screen
Intel Core i7-10870H 5GHz 8-core processor
Nvidia GeForce RTX 3070 Max-Q GPU with 8GB GDDR6
32GB 3,200MHz DDR4
1TB Samsung NVMe storage drive
Windows 10
The winner of the ARMY OF ONE category will also receive:
NVisionary Environments – for the best usage of environmental effects in a game, including real-time ray tracing.
Supporting aspiring artists and industry professionals alike, the NVIDIA Studio platform is designed to dramatically improve creative performance and reliability. NVIDIA RTX GPUs power laptops and desktops purpose-built for demanding creatives, and are supported with software and rigorous testing for top creative applications and workflows.
NVIDIA Studio laptops include RTX GPUs with dedicated RT Cores for real-time ray tracing and Tensor Cores for AI that enable groundbreaking technologies at breakthrough speed. We're excited to have them sponsor the NVisionary Environments category this year with aDell XPS 17 laptop powered by NVIDIA RTX 30 Series GPU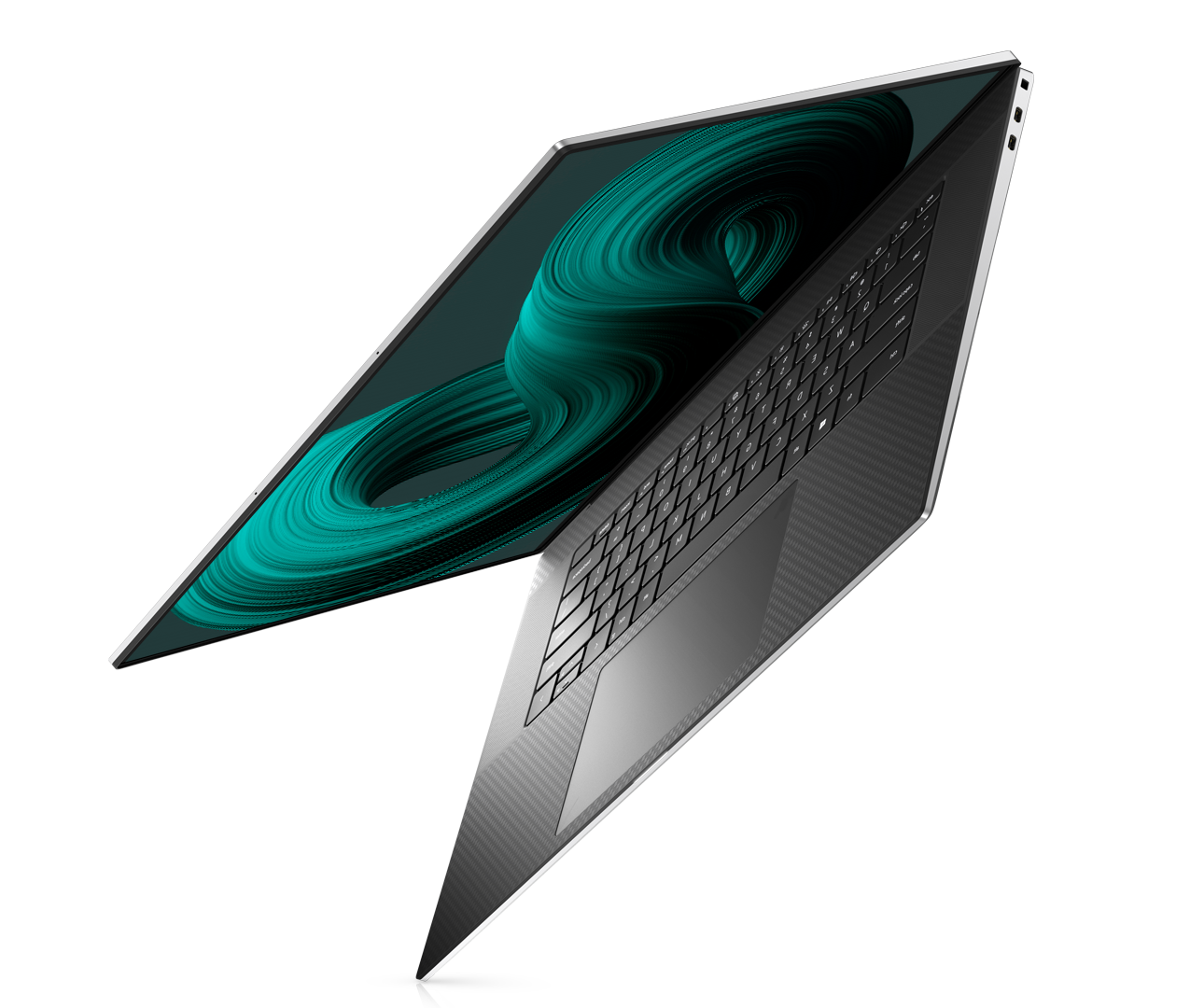 SPECIFICATIONS
XPS 17 Laptop
17.0" FHD+ (1920 x 1200) InfinityEdge Non-Touch Anti-Glare 500-Nit Display
16GB DDR4 3200MHz
512GB M.2 PCIe NVMe Solid State Drive
NVIDIA® GeForce RTX™ 3050 4GB GDDR6
Intel® Core™ i7-11800H (24MB Cache, up to 4.6 GHz, 8 cores)
Killer™ Wi-Fi 6 AX1650 (2 x 2) and Bluetooth 5.1
Windows 10 Home
The winners of the NVisionary Environments category will also receive:
If you are a finalist winner or a winner of the NVisionary Environment Modifier Category, NVIDIA will feature your game jam game on their Geforce Now service and one of their Geforce Now Thursday spotlights…..Geforce Now is NVIDIA's cloud-based game streaming service, delivering real-time gameplay straight from the cloud to your laptop, desktop, Mac, SHIELD TV, and Android device. Connect to your store accounts and stream your own library of games, or play your favorite free-to-play games. With cloud saves for supported games, you can pick up your game where you left off, on any supported device, wherever you are. This is an optional prize and NVIDIA will make reasonable commercial efforts to onboard and promote the Game Demos, understanding the following limitations.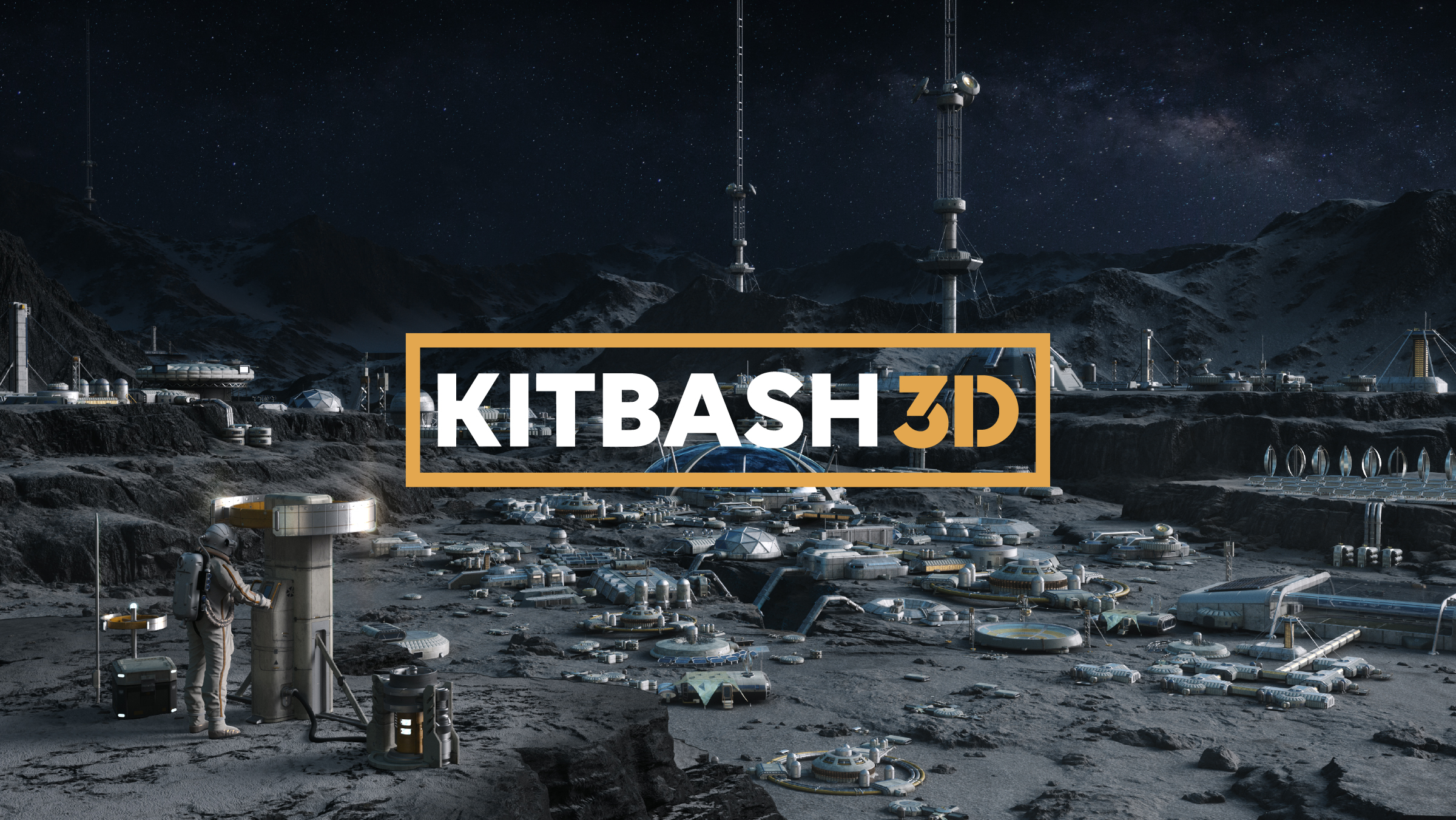 The KitBasher - For the game with the best use of a KitBash3D Monumental Asset
KitBash3D joins the Unreal Game Jam sponsor family once again. KitBash3D creates the world's premium 3D asset kits filled with all the pieces needed to build worlds for video games, film, television, design, or art. They provide artists with completely customizable sets of 3D assets that serve as the building blocks to create original environments ranging from modern skyscrapers to neo-futuristic utopias to ancient temples. Their revolutionary assets are used by the most prominent film studios (Disney, Fox, Marvel, HBO), and game studios (Ubisoft, EA, 2K, Tencent), plus thousands of independent artists and developers in more than 150 countries.
Download the free monumental sample asset pack and pick the ONE asset your team will use to meet the essential criteria for The KitBasher modifier. Follow their Getting Started With KitBash3D tutorial! (Link to the assets will be available closer to the kickoff).
The winners of The KitBasher will be rewarded with: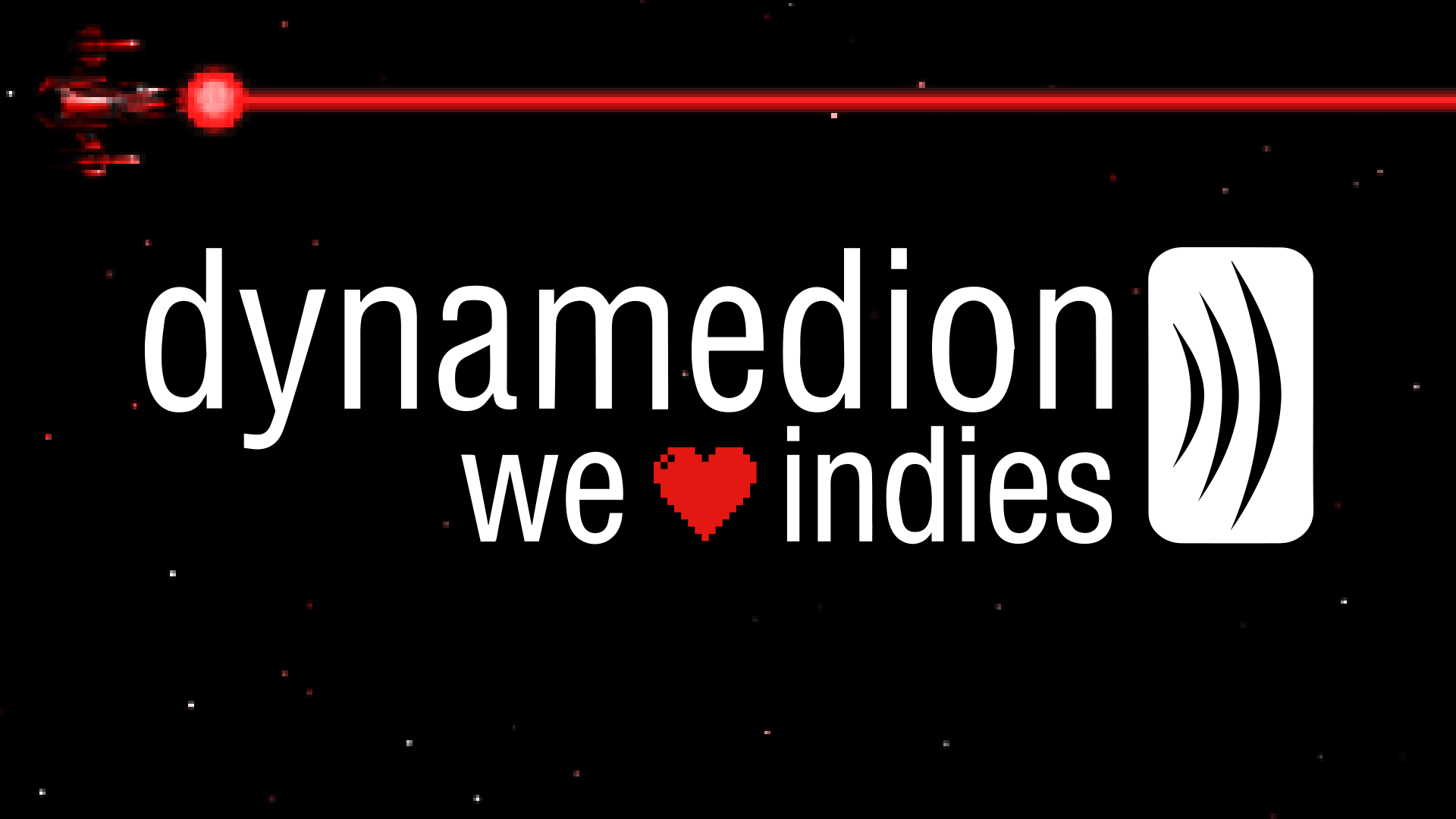 CONDUCTOR- For the game with the best storytelling through music
Another new sponsor to the Epic MegaJam family is WeLoveIndies- a handy and valuable online tool for all game developers to find, bundle, share and download everything you need to create a well-sounding game. Benefit from their unbeatable indie rates, their non-negotiable quality standards, and their experienced team that does nothing but create audio concepts, write music, and design sound – full of passion – the whole day long.
The winners of CONDUCTOR will be rewarded with: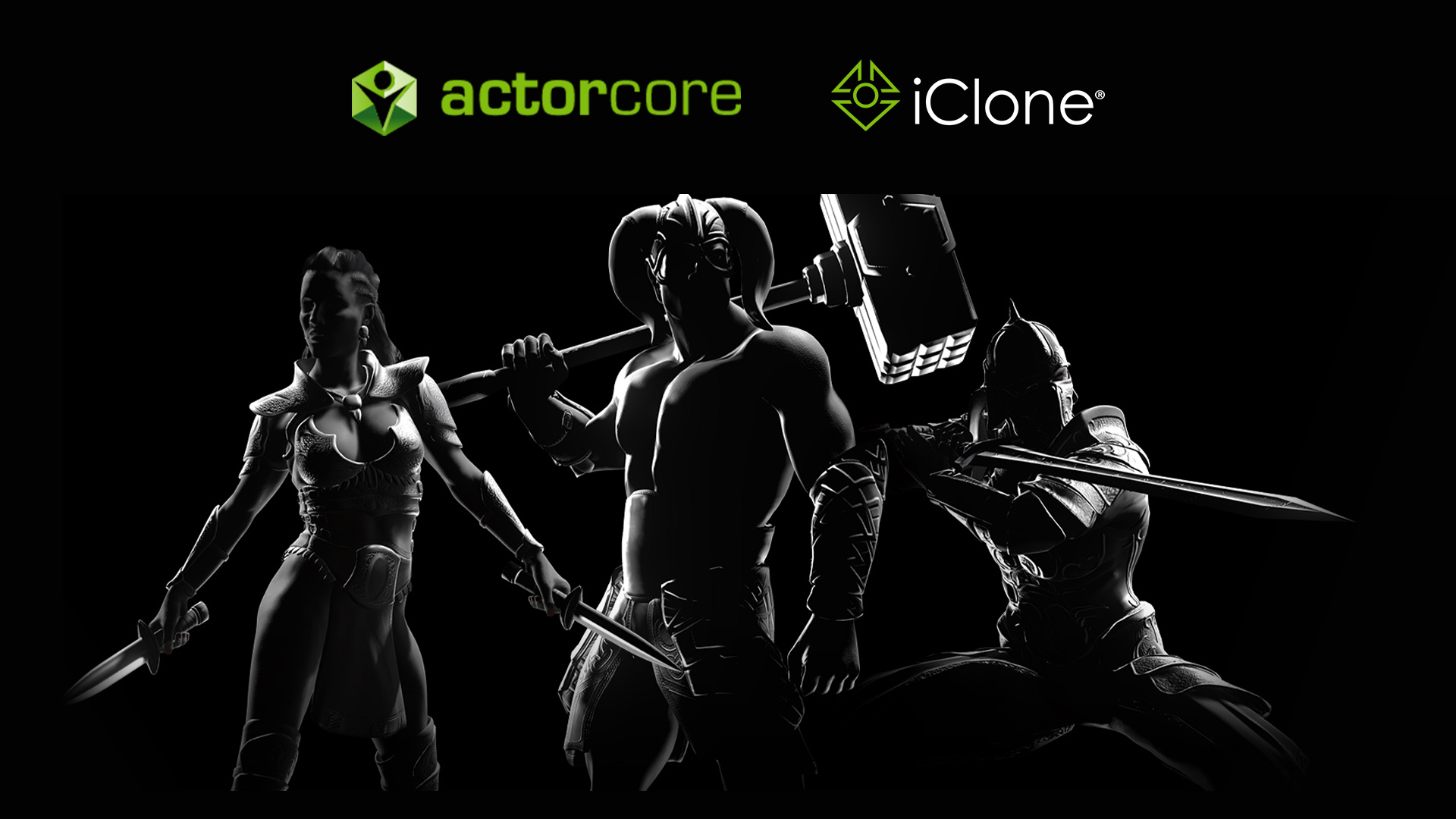 Puppeteer - For the game with the best custom animations produced for the jam
Joining the Epic MegaJam family for the first time is Reallusion- a pioneer in the development of 3D cinematic animation and 2D cartoon softwares for consumers, students and professionals. Reallusion specializes in the development of real-time cinematic animation, virtual production, and motion capture tools that connect professional 3D animation technologies to creators from indie to studios. and are widely used by trainers, educators, game developers and filmmakers.
The winners of Puppeteer will be rewarded with: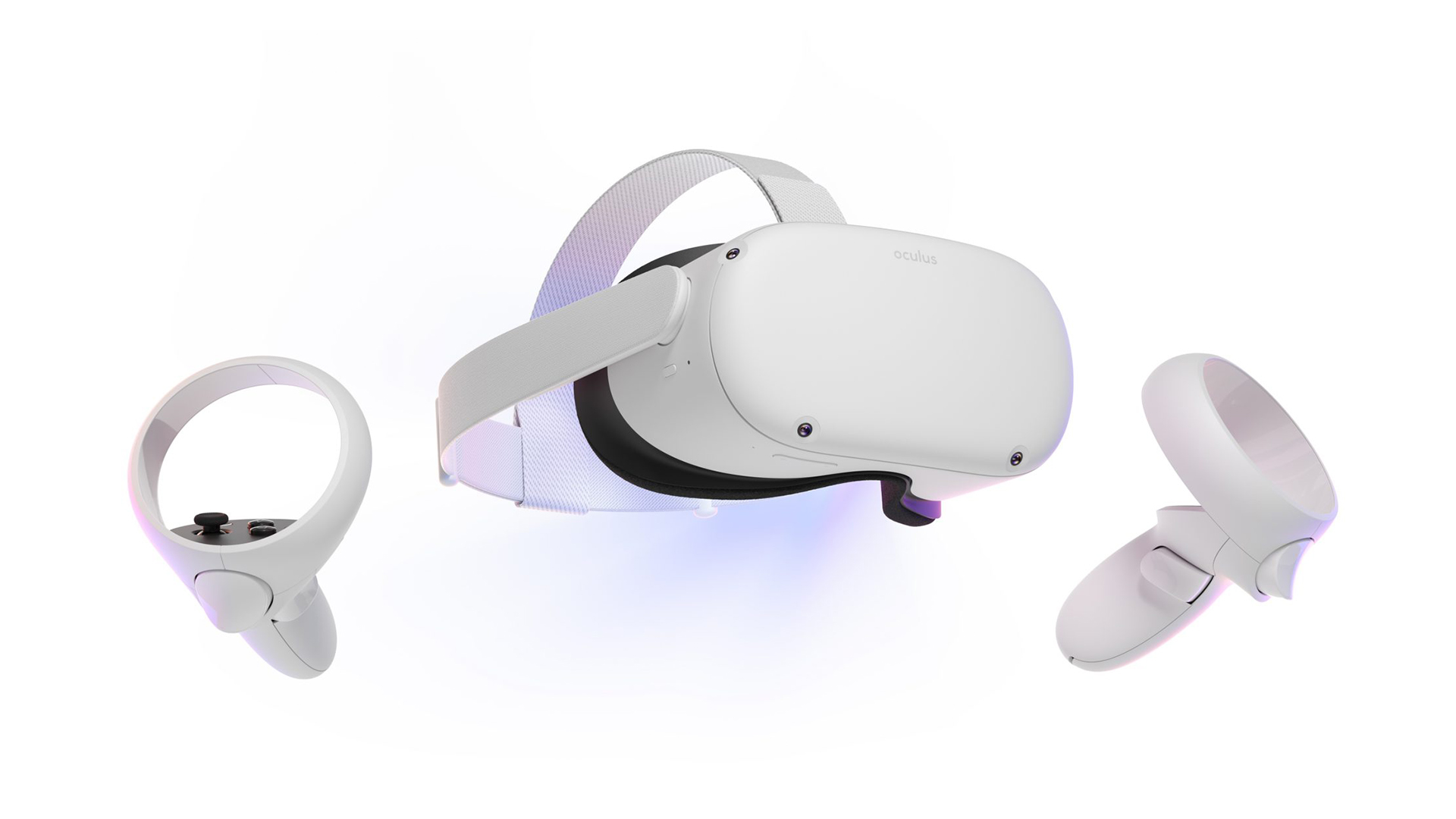 IS THIS REAL LIFE? - For the best XR game
The winners of IS THIS REAL LIFE? will be rewarded with: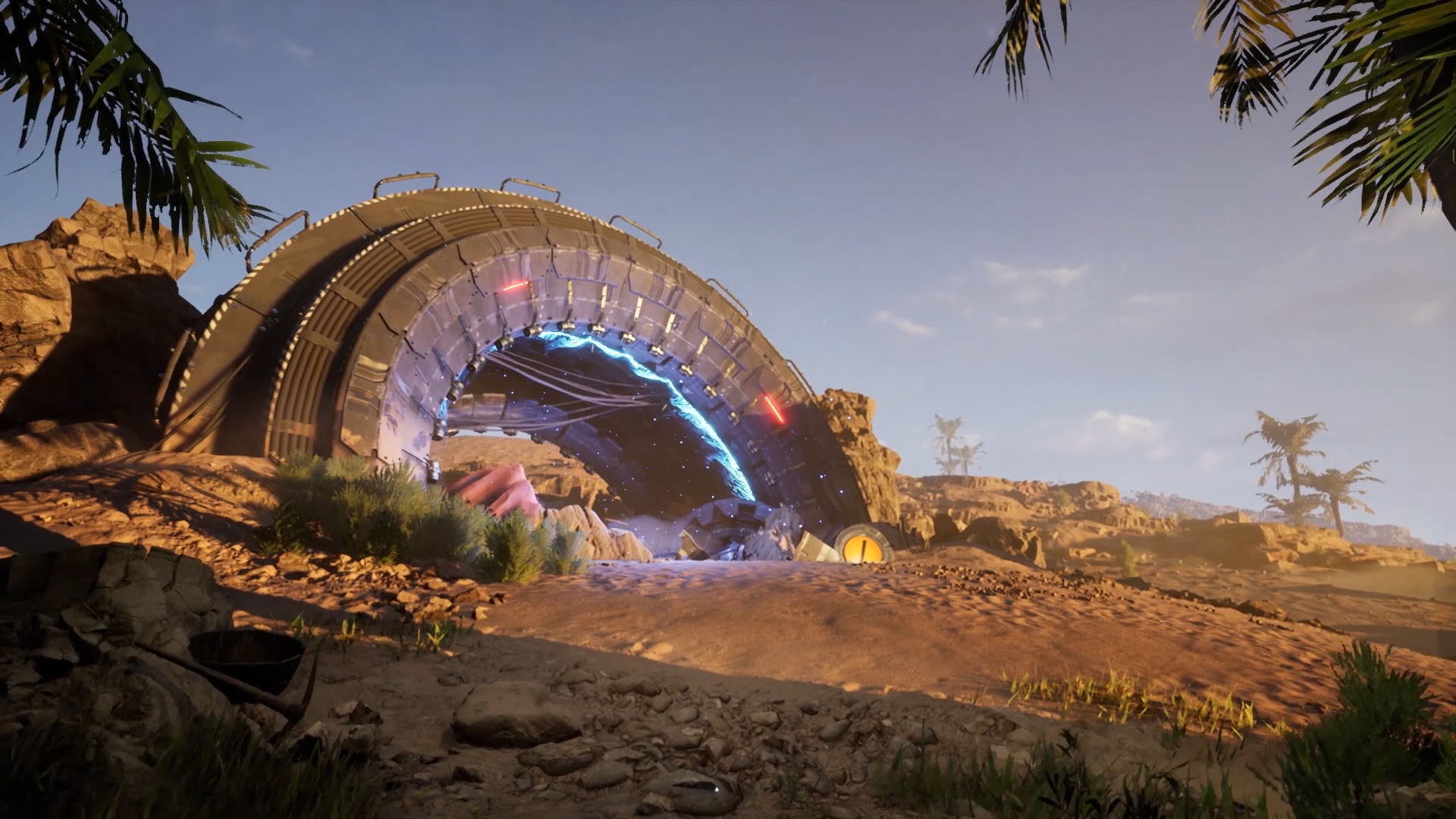 PROCEDURAL MAGICIANS - For the best game that used Houdini from SideFX
From 3D models to animations to VFX and more, Houdini Indie's procedural workflow can automate repetitive tasks and allow game dev teams to generate higher amounts of quality content in shorter times. Houdini Indie quickens iteration time, thereby improving gameplay by allowing for much more variation. Houdini Indie can also connect to Unreal Engine via the free Houdini Engine Indie plugin and can provide highly controllable procedural assets directly in UE4 itself.
The winners of PROCEDURAL MAGICIANS will be rewarded with: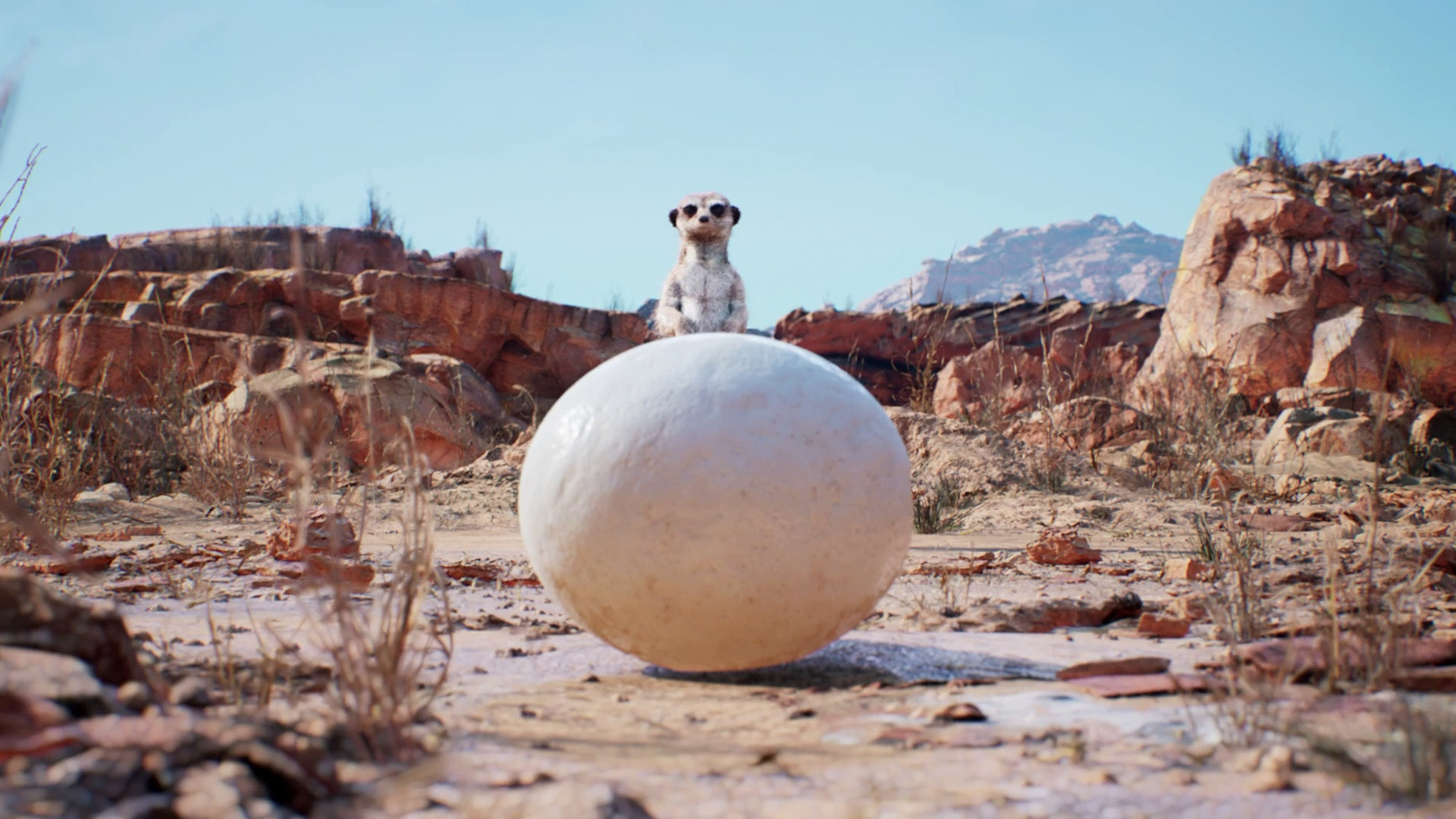 TINY AWARD - for the best game that is less than 150MB (total size of packaged playable game)
The winners of the TINY AWARD will be rewarded with:
SPONSORS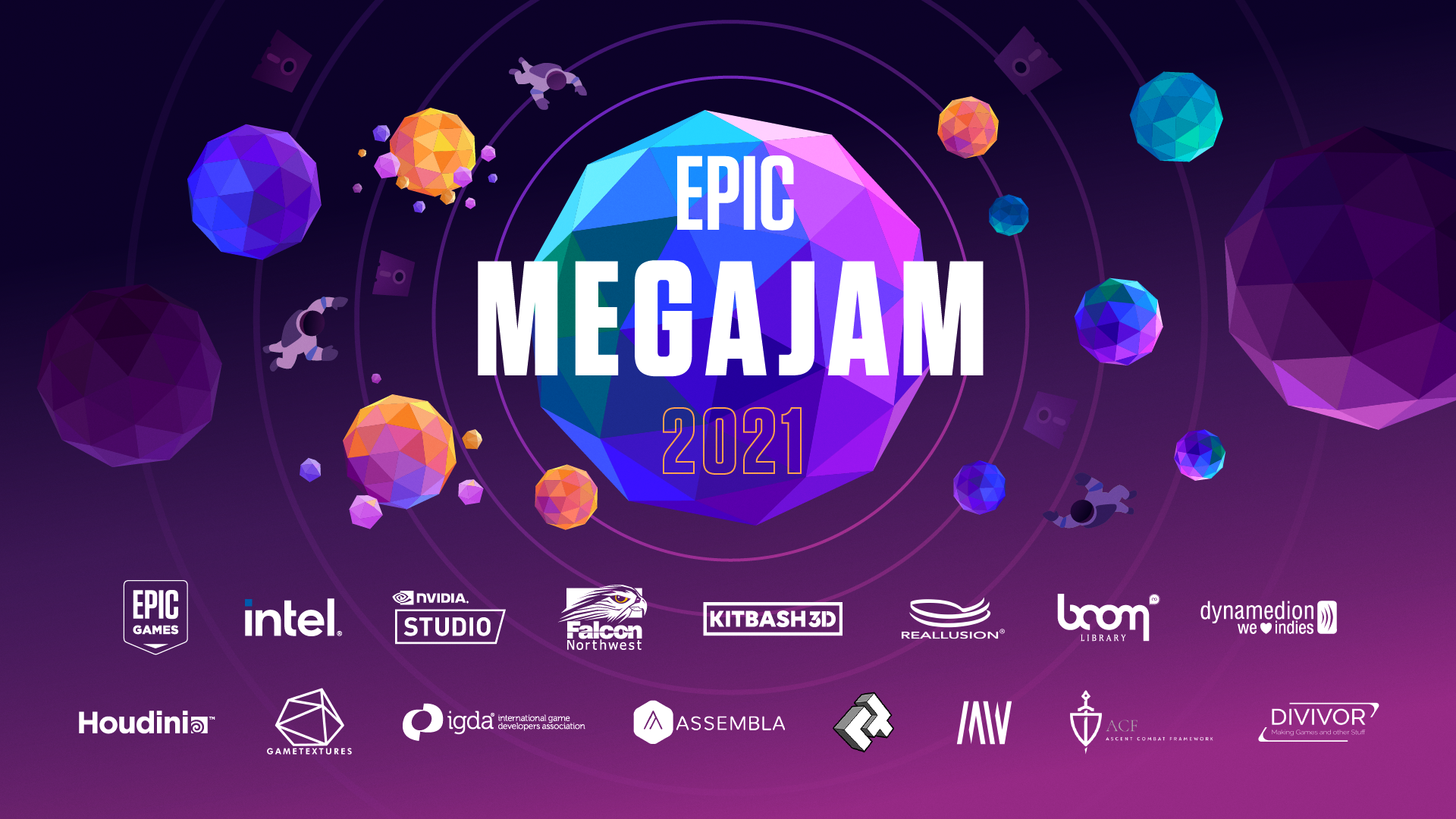 Intel, NVIDIA, FalconNW, KitBash3D, Reallusion, BOOM Library, WeLoveIndies, SideFX, GameTextures.com, IGDA, Assembla, Code Respawn, MAWI, Ascent Combat Framework, and Divivor.
Are you on Twitter or Instagram? Show off your work using the #UnrealJam hashtag!
Helpful Links for Jamming
Official Sites Getting Started Docs; Unreal Online Learning;Reduce Your Package Size; Tutorials and Guides;Blueprint Getting Started Thread;C++ Getting Started Thread;Community Wiki.
Sponsor Tutorials
Intel - Resources for Game Developers; NVIDIA - NVIDIA Studio Youtube Channel; KitBash3D - Getting Started with KitBash3D; Reallusion - Global Training and Software Tutorials; SideFX - Tutorials; GameTextures.com - Material Tutorials; IGDA - Resource Library; Assembla - Tutorials.
YouTube Unreal Engine's Official YouTube Channel DevSquad's Youtube Channel Lusiogenic's Youtube Channel DevAddict's Youtube Channel Mathew Wadstein's YouTube Channel Peter L Newton's YouTube Channel TeslaDev's YouTube Channel Luos' YouTube Channel GameDevMan's Youtube Channel, William Faucher's Youtube Channel
Tutorials and Guides Tutorials by Tom Looman Blueprint Guides by Romero