Welcome
Create Jam is moving online for this edition.
As always, you have the weekend to create a game with other amazing jammers.
Discord
Discord will be the main communication platform during the event. This includes channels for group forming, groups, contacting the organizers and general information.
Join us here: https://discord.gg/ayhp4rr
Theme
The wheels have spoken. The theme is:
Some wizard and the mystery of the smoking owl
Submitting & Voting
Your game should stick to the theme. Other than that, vote for the game you enjoy the most!
Voting happens on itch.io - jammers who have submitted a game can vote (including contributors). The deadline for submitting is Sunday at 12:00 (GMT+1) after which voting is open until 15:00 (GMT+1).
Winners & prizes will be announced on our Discord.
Tune in to Twitch from 12:00 - 15:00 (GMT+1) Sunday, where itsDair (@itsDairYT) will be trying out the games ()!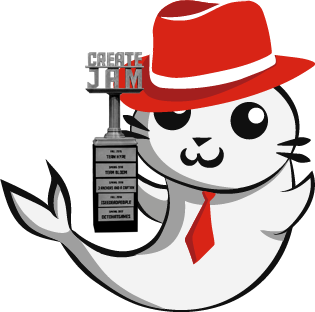 Happy jamming!