Hey! I'm SaltySpook an illustrator who just bought asset forge!
Without further ado here's my asset forge creations. (so far, only the one)


The bar. First thing I ever made in asset forge. Still need to clean it up a bit but I think it came out great! I'm hoping to draw over this to create some assets in the future.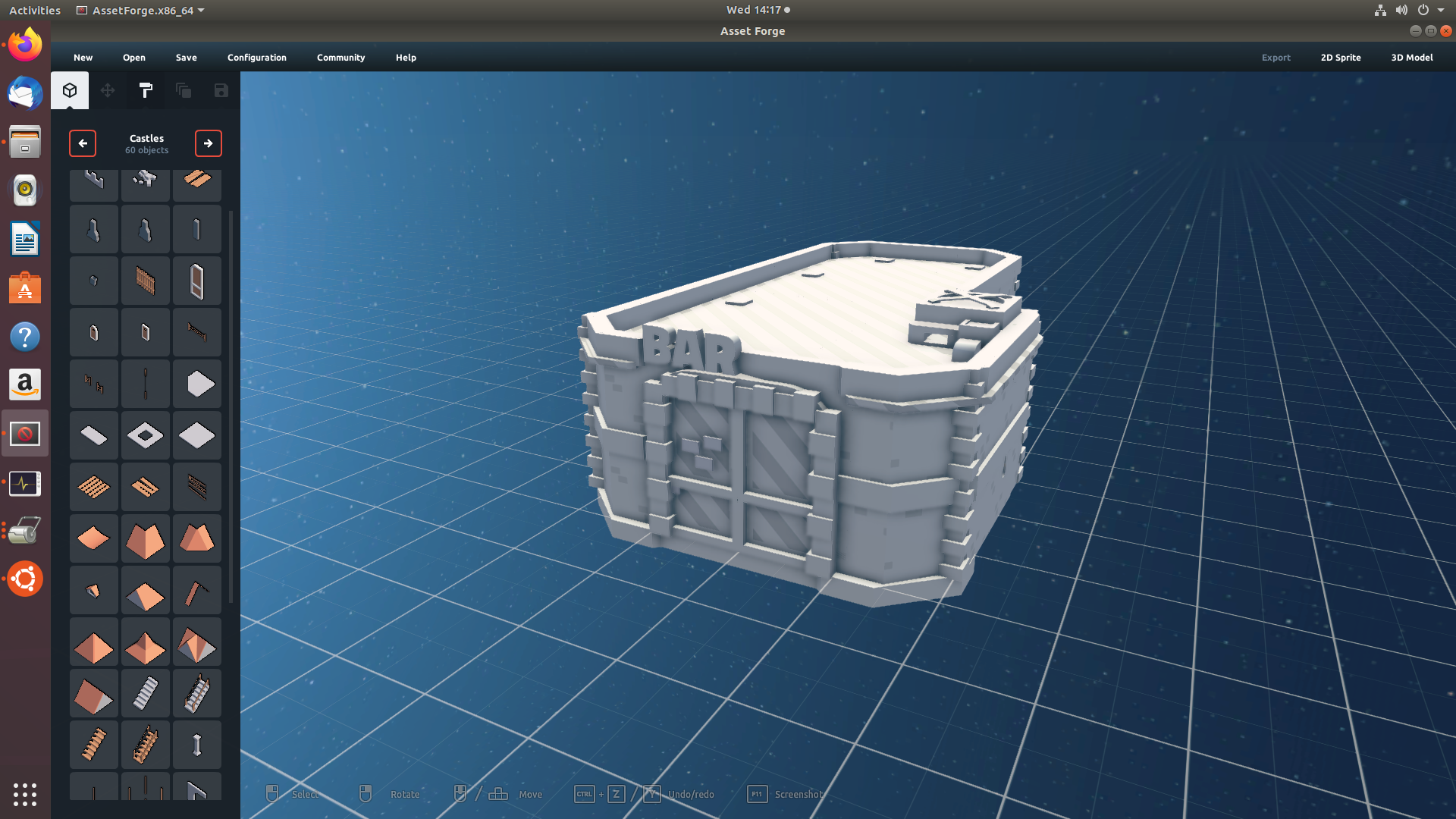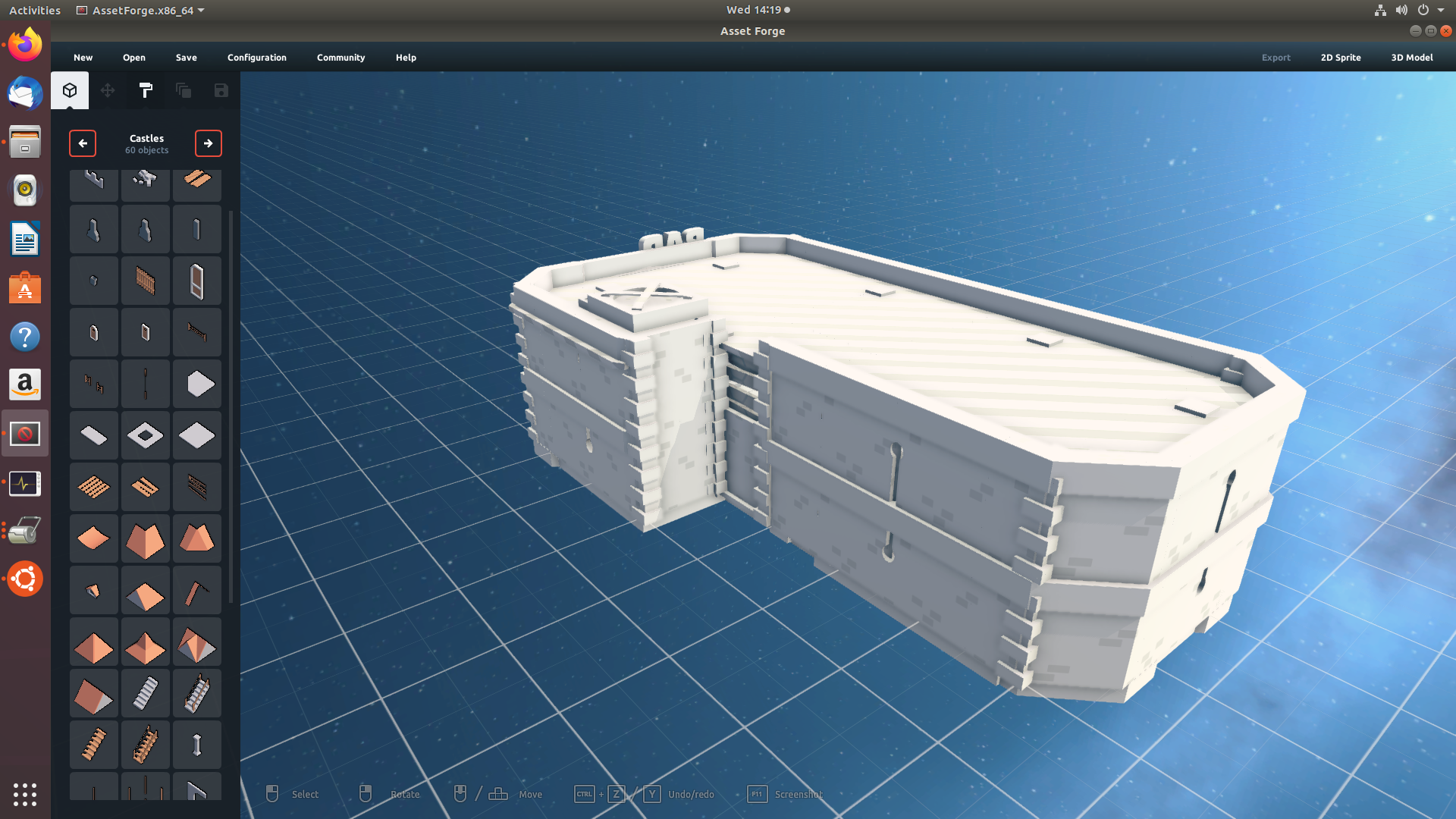 I'm not sure how to upload the model file on here, so if you know let me know! I'd be happy to share it.