I'll preface this by saying I know Apple doesn't make it easy for indie devs, so I appreciate all the ones that try to port their games over.
I'm running macOS 10.4.1 but I can't seem to get the mac demo to work. I can get past the codesign warning, but then I'm stuck on a nw.js window that just flashes the nw.js text over and over and doesn't load the game itself. Looks like this: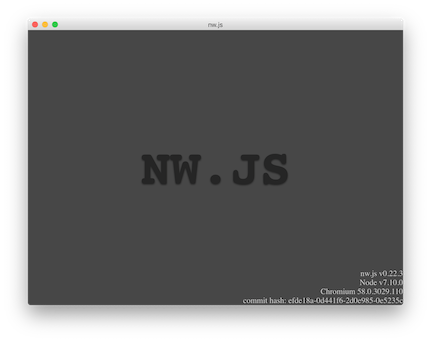 Also, even though the system requirements list and purchase info indicate a mac version is available, itch doesn't seem to think so: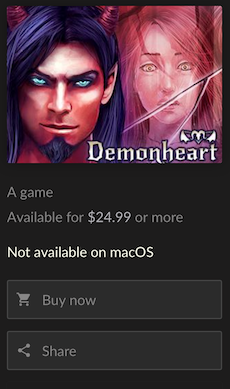 The "Buy now" button is disabled when using the mac itch.io client.