Hi everyone !
i didn't know there was a forum for announcing the release of a new game, so here it goes, our newest puzzle game :D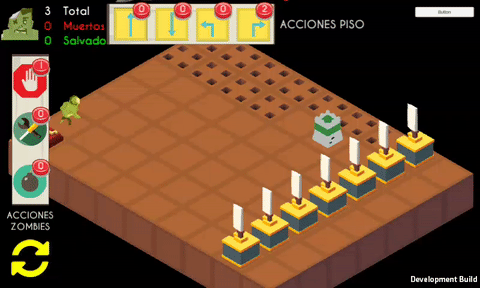 Dumb Zombies Commander

https://ipsilondev.itch.io/dumb-zombies-commander

Zombies are dumb, and people defends themselves with smart tactics. Is your mission to help this dumb zombies to reach the castle and conquer it !
20 levels, that would test your skills
4 Ground actions to direct your zombies to the victory !
3 Zombie actions, they are not that useless if you tell them what to do !
A mix of strategy and timing puzzles to solve !
Solve the puzzle and do it in the less amount of actions and possible time to win 3 stars !
Simple but addicting game with hours of fun !
Free on mobile (with ads), paid on desktop. All platforms available (right now not in iOS till i solve some problem with heyzap :P)