Hi,
I made a short scene with bitsy:
https://pocketfruit.itch.io/leave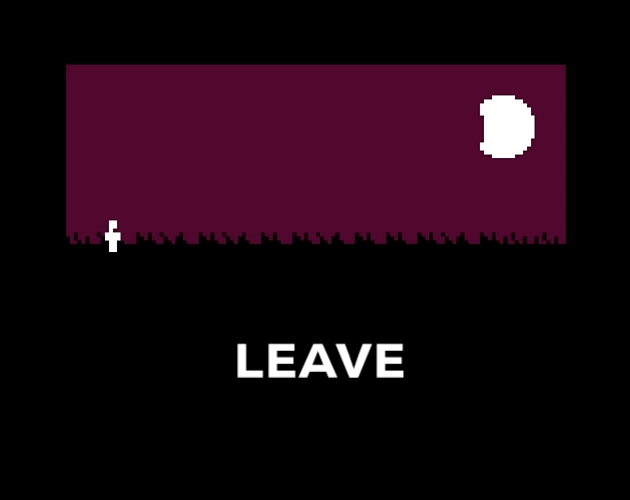 I found out about bitsy a few days ago and since then I am fascinated what people come up with.
I aimed to do a small scene / vignette that paints a sad and desolate situation.
If you have a short moment, give it a try. Would love to hear your feedback.
M.