Since we are going to be able to group models, it would be great to be able to export these groups easily. I will use a door and doorway as an example (be forewarned, I was bored and made up pictures):

Right now, in order to create a model for a door that lines up properly in Assetforge "for placement", the door's hinge can't be at X 0,Z 0.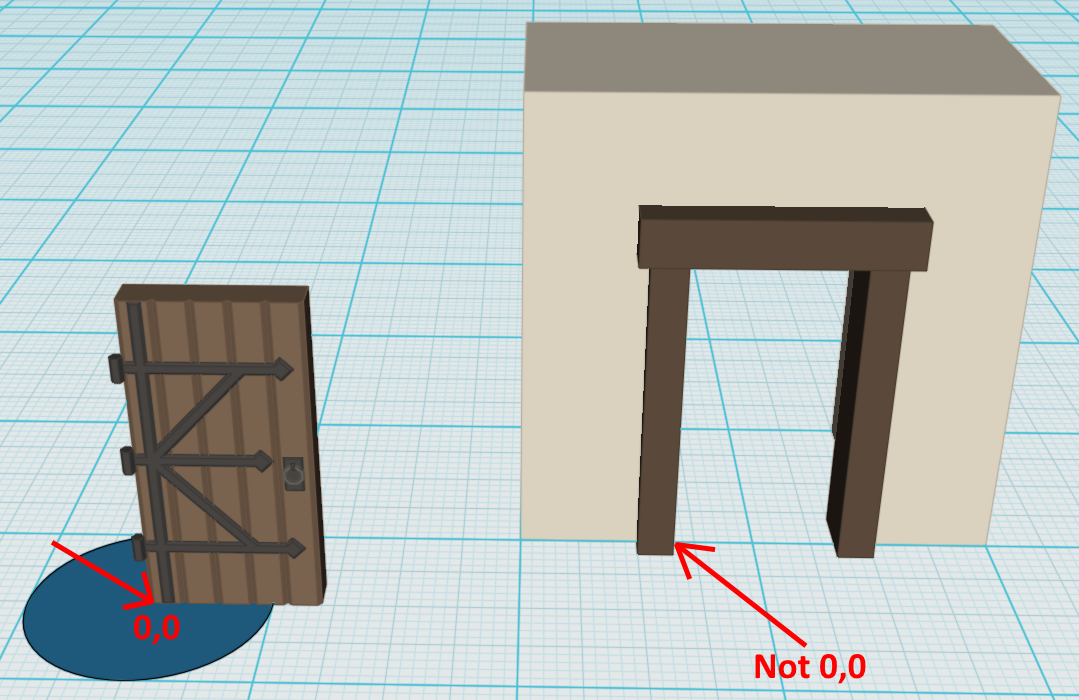 Instead, the door has to be offset in such a way that it can be placed easily a doorway.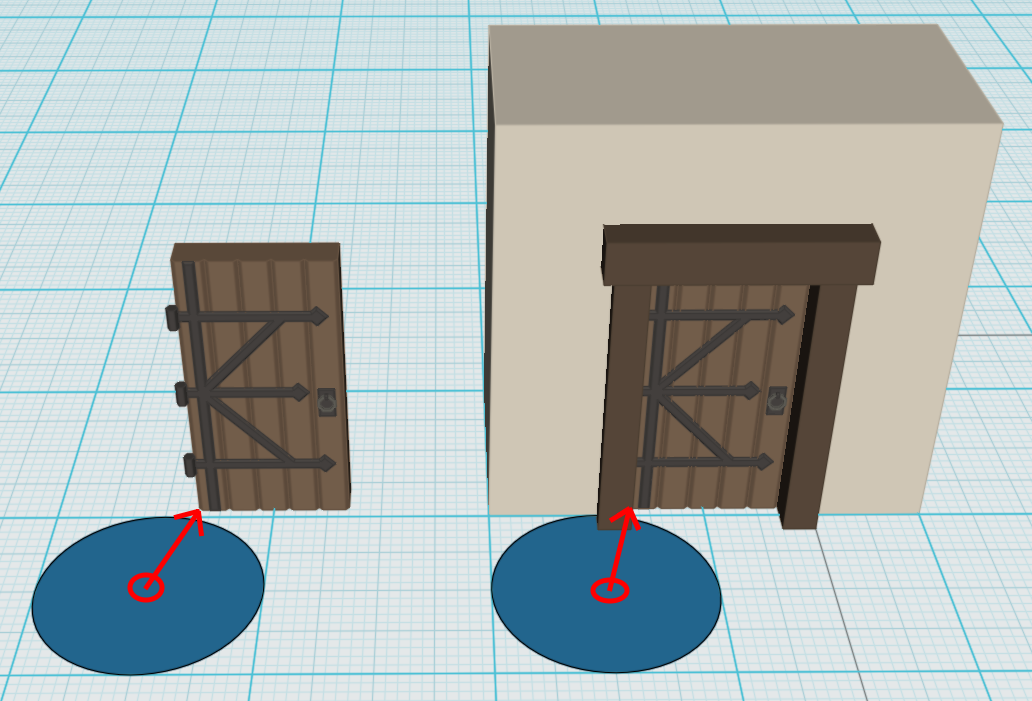 Now, when the final model is imported into something like Unity, a rotation operation performed on the door causes it to rotate at a strange angle instead of at the hinge.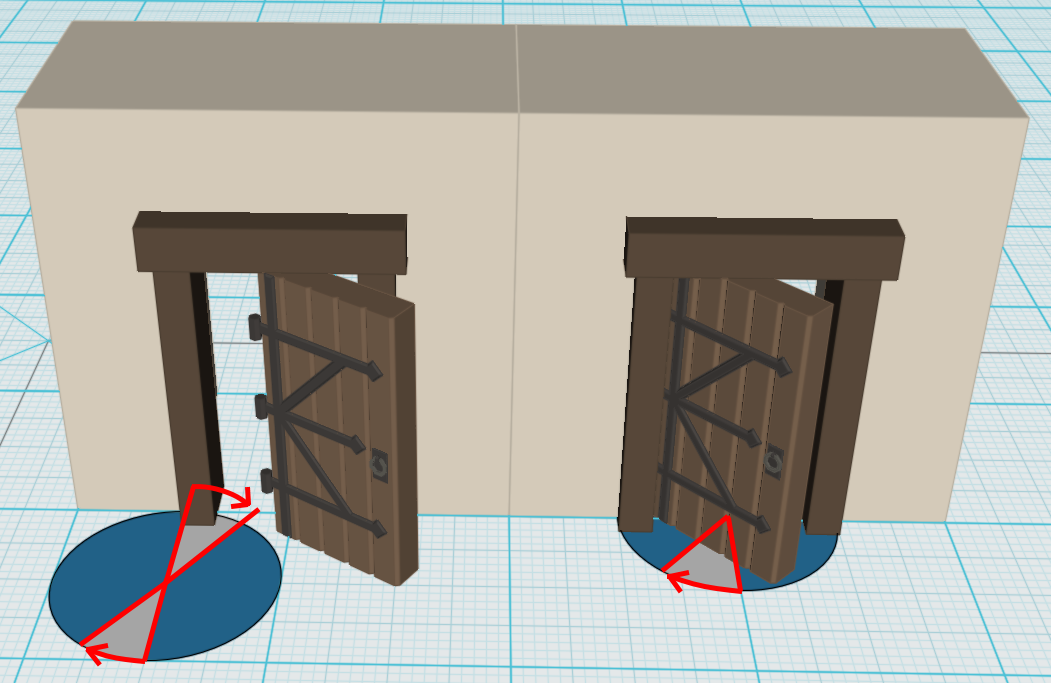 Instead it would be great for us model creators to:
Import the door with the hinge at 0,0.
Use Assetforge to translate the door to fit in the doorway.
Export the model or model group in such a way that the original 0,0 for the door is kept. I know this can be done by making the models the children of an empty object. Maybe this will have to be in the custom Assetforge format.
Allow this exported model/model group to be included with the other models in the collections subfolder, so it will show up in the model palette.
This way we can include these Assetforge group exports along with the other models when we distribute.
The final result will be that the door can be easily placed in Assetforge, and the final model will export contain a child object that is the door that still has it's 0,0 axis at the door hinge. Rotate operation successful =)