We've updated the homepage to highlight all the summer sales going on. There are already over 150 games on sale, and more coming. Since we've got so many going on I've configured the homepage to show a shuffle of 25 games on sale, and refresh every minute.
I've also added a row for game development resources that are also on sale. It includes tools, assets, and books.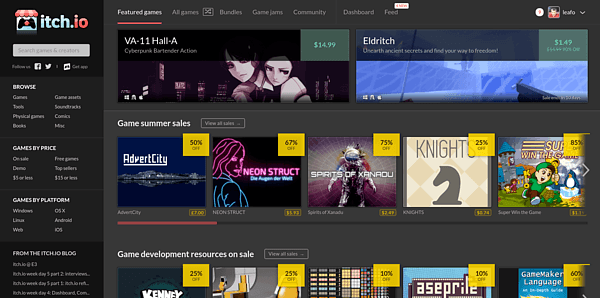 If you're a developer that wants to get involved with the itch.io summer sales just create a new sale (or bundle). We'll be watching the database for new sales and feature them as they come in.
Aside from the homepage, you can:
Enjoy!