Hello Everyone!
I've made a small expansion for keithdfox's Hilly Terrain.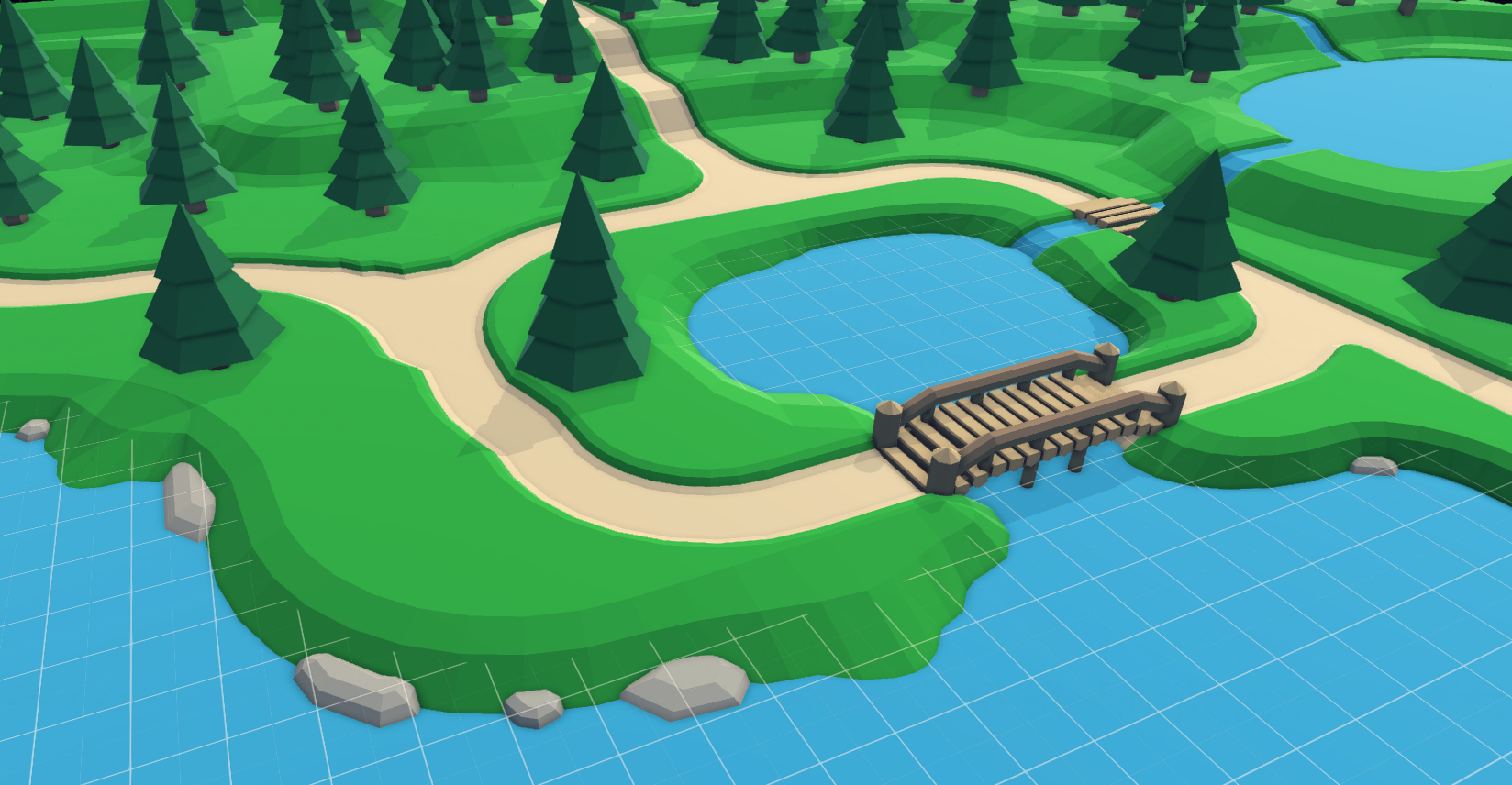 It adds 12 pieces that allow you to make terrain and paths which look more natural. I made them for a game I was/am working on, but I figured I might as well share them =]

This includes:
Larger Slope/Hill Curves (4)
Larger Path Curves (4)
Path Forks/Bends (2)
Stretched Slope/Hill connectors (2)
I wanted to add some more pieces to this set before I published it, but it looks like I will be too busy to get to them for a while.
Free for all use (including commercial). No credit is needed, but it is appreciated. In either case, I'd love to hear about any projects that this gets used in =D
Download it here on OpenGameArt.
The Pieces
Curves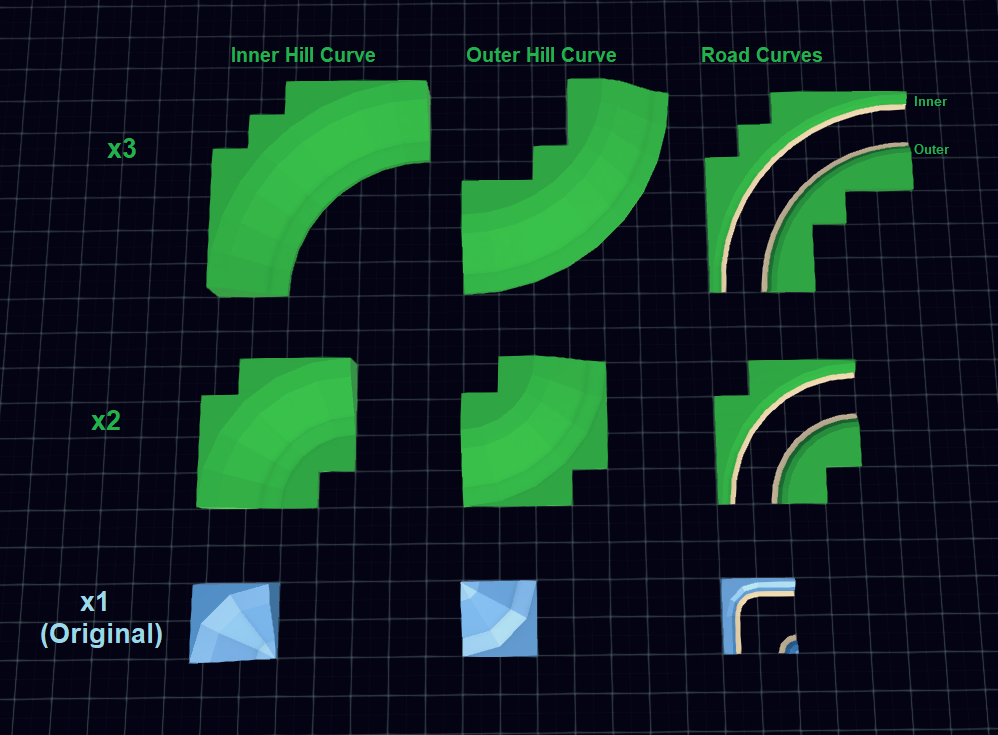 x1 to x2 Slopes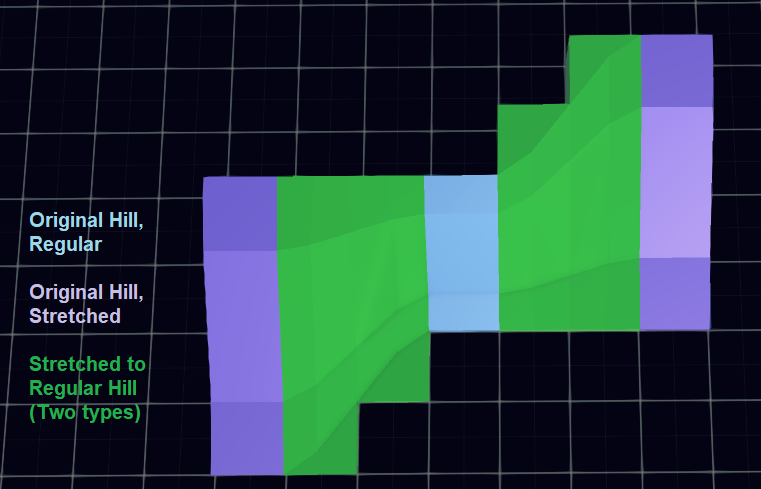 Forks/Bends