Vertical Slice VR
Play as a superhuman hero and slice monsters with your magic powered sword in VR.
Download for free (Windows + HTC Vive / Oculus Rift): https://evocat-games.itch.io/verticalslicevr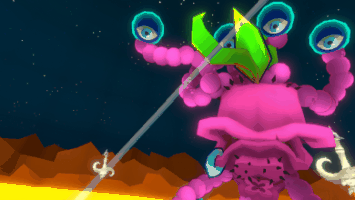 Vertical Slice VR is 1-2 player Virtual Reality experience for Oculus Rift and HTC Vive. The game is a short, 5-10 minutes, mechanical demo showcasing our vision on interactive destruction of monsters and environment. The game has an Online Co-Op mode and you can find detailed instructions on the game's page: https://evocat-games.itch.io/verticalslicevr

Hello Itch.io!
My name is Sakari and I am one of the four developers working on this game project. This is our first game shared on Itch.io so we are new to this community. It is very nice to meet you all and hopefully we share the same vision on games!

We developed Vertical Slice VR in six weeks with the idea of trying something new with faster development cycle. Our team consists of four passionate game developers, bored on the masses of VR shooters. We believe that our games are The Most Awesome VR games with unique settings, bringing out greater-than-life experiences. Gameplay in VR is the most imporant thing for us, and that is why we make games that can only be done in VR.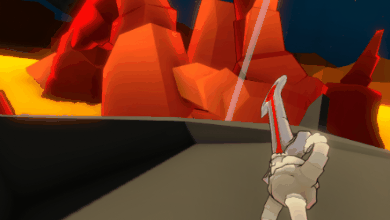 Future
Our aim is to create a full game in another 10 weeks. We are currently designing the game around 30 minutes long arcade-like experience, where you clear stages of monsters and bosses in changing environment and scaling difficulty, bringing replay value by mastering the levels. We will focus on delivering the game for you and also VR arcades, so if you like the demo and you know any arcades nearby, please share our game with them and tell us about the arcade in the comments.
About us
Our journey starts around 2015 when we met at the frozen wastelands of Northern Finland, in a small town called Kajaani. All of us were studying game development in the local university. Creating games together and bonding a friendship lead us to founding a company, Evocat Games, in 2017 to pursue our dreams of making awesome games. Now we are located in Oulu, near the Baltic Sea, after relocating here in March this year. Here is our company twitter and website for those want to find more. You can follow our journey elsewhere too, my personal twitter is here, our designer Marko, artist Veli-Matti and our another programmer Teemu. Two of our prior games are on Steam store, but I'm not pushing them here, you can find them on the website.
Feel free to give us feedback, ask questions and of course share if you can relate to the awesomeness!