A rather intelligent specimen has turned up..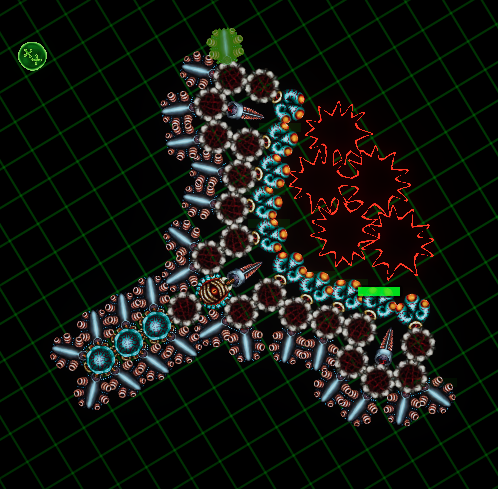 Oh HELL no!
This Saenus Beefuorus specimen has made quite an advancement to his strategies.
As well as the obvious spike-propulsion grappling method, look closely at the picture above...
See the spike balls?
Yep, this specimen found out how to utilize spike balls as ammunition.
It appears to be in the shape of those antibody things, or it could just be shaped into a "Y is for for You Suck" to show the other specimens who's the boss...
This thing deserves a name. All of the creatures in this thread do.
Spike Shooter.
The picture below will update with this thing's current stage of evolution.
WHAT THE FRICK IS THAT!?!?

It has "eyes" everywhere on it's body (Chitin zooids) that it uses to sense nearby matter.
Once it senses matter, it will rapidly extend a tentacle to grapple it, surrounding it completely.
Then, 1 of 2 things will happen :
If it grapples a rock, it will go on with life.
If it was about to grapple a creature:
Do you see anything different?
That's right, the specimen appears to have ungrown one of it's anchors and reshaped it into a mouth-like design.

It is constantly growing, seeking to dominate my water tank.
So, in turn, it is constantly craving blood and flesh.

This is going to deserve a much more terrifying name then Spike Shooter at this point...

*types in "The Mass"*
*Computer: "The Mass" is already taken.*
oh
well then...
BLOB OF FLESH.