-edit-
Now on Steam: https://store.steampowered.com/app/939540/Space_Ashes/
Available October 8th. Can be added to your whishlist.
Hi everyone! This is Space Ashes.
Space Ashes is a slow paced arcade game where you control a ship sent on space stations to burn swarming forms of vegetation. Defy gravity in 20 nonlinear levels, explore to find secrets and defeat bosses.
Shut down the air system, turn off the lights and burn them all!
But beware, those life forms can become aggressive...
A not so easy game with a relaxing ambiance.
The Itch.io's page is here : https://naztail.itch.io/space-ashes
The game's page is here: http://www.naztail.com/spaceashes

All Devlog: http://www.naztail.com/spaceashes/spaceashes_devblog.txt

The Current Demo is final. 6 levels, a boss and a secret room.
Out October 2018.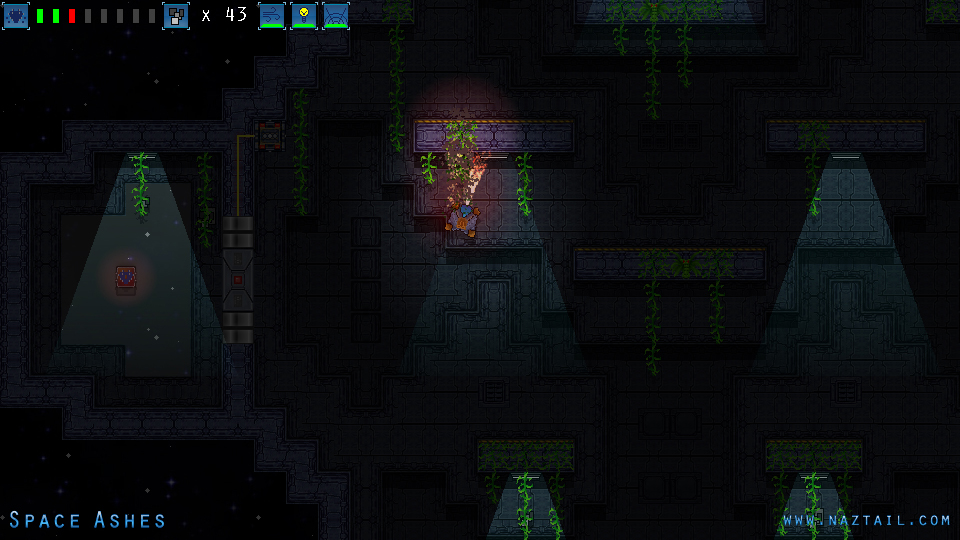 Brief history: I always loved challenging game where you try harder and harder to beat it. The satisfaction of beating a game, not running through it. Space Ashes was first inspired by Amiga's 'Fly Harder'. The idea of moving a spaceship, pulled by gravity while avoiding collision. Then I played a game called 'Waking Mars'. Looking at a living level, growing alone and spreading seeds. Well, it ended with me creating Space Ashes!