Hi everyone! This is the current project i'm working on: Space Ashes.
You play a space ship, pulled by gravity, sent to clean space stations that are swarmed by an unknown form of vegetation. It's a not so easy game where a slow gameplay and patience are your best friends. 20 challenging levels, bosses and secrets to find. Release around FALL 2018.
I'm using GameMakerStudio 2
The Itch.io's page is here : https://naztail.itch.io/space-ashes
The game's page is here: http://www.naztail.com/game_spaceashes.html
All Devlog: http://www.naztail.com/games/spaceashes/gravitx_devblog.txt

The Current Demo is final. 6 levels, a boss and a secret room.
I'm now on the final stretch of content, adding more music and SFX, testing the level myself then I'll go Beta.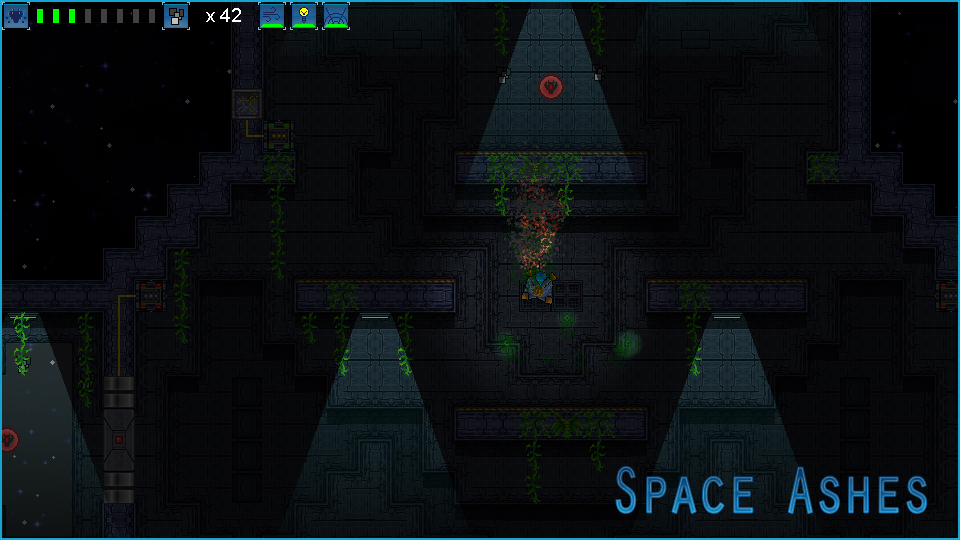 Brief history: I always loved challenging game where you try harder and harder to beat it. The satisfaction of beating a game, not running through it. Space Ashes was first inspired by Amiga's 'Fly Harder'. The idea of moving a spaceship, pulled by gravity while avoiding collision. Then I played a game called 'Waking Mars'. Looking at a living level, growing alone and spreading seeds. Well, it ended with me creating Space Ashes!