Hey everybody!
David also known as Perfectfitz here. I wanted to share something today I've been working on. I think it'll add quite a bit to the Title Screen having it more animated.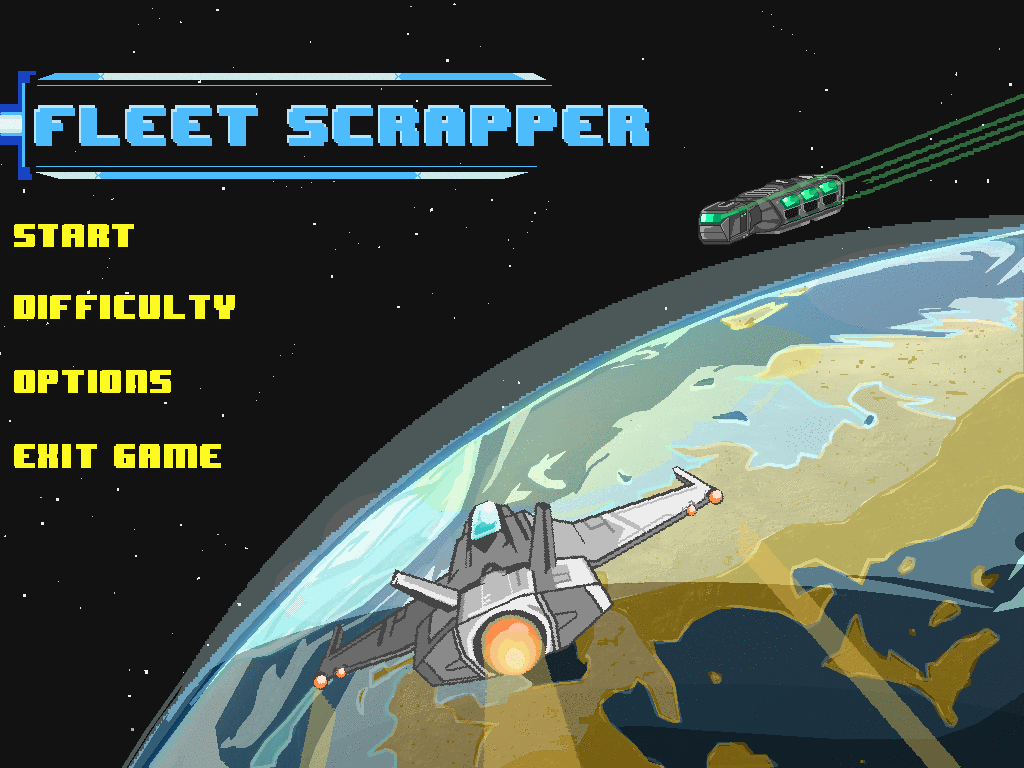 Sometimes, people just sit there and want to listen to the amazing music and I wanted to have it be prettier as well.

We're currently still working on the finishing touches of Chapter 1. The Hidden Levels are almost implemented and the Dialog is currently being integrated into the game. I'm working on finishing up some more of the UI polishing that I've been procrastinating with, since it gets extremely repetitive and boring compared to making new things :D
Anyways, here's how the new Title Screen will look. Any suggestions are appreciated and remember the Fleet Scrapper portion will still have the glare running across it. I'm strongly considering adding twinkling stars too, but then I dread I'd have to animate the planet itself. Yikes.
Talk to you and catch you up soon,
David/Perfectfitz