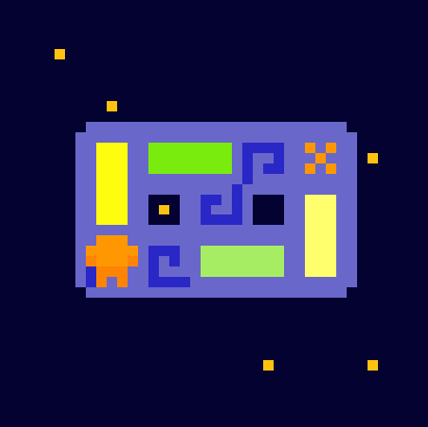 Rotate the puzzle to unlock the path to the goal (X). How hard could it be?
All pieces lock each other into a maze, so you must think ahead and use all your spacial visualisation skills. But beware: too much whirling and you'll start seeing stars!
Can you solve all 7 levels?
Relax, take a deep breath and enjoy. Good luck!

Keyboard / Touchscreen-friendly

Credits:
Music
I'm in Space! by Tim Beek
Tools
Made with Puzzlescript.
Obs: I published this game last week but forgot to announce it. So here it is now!