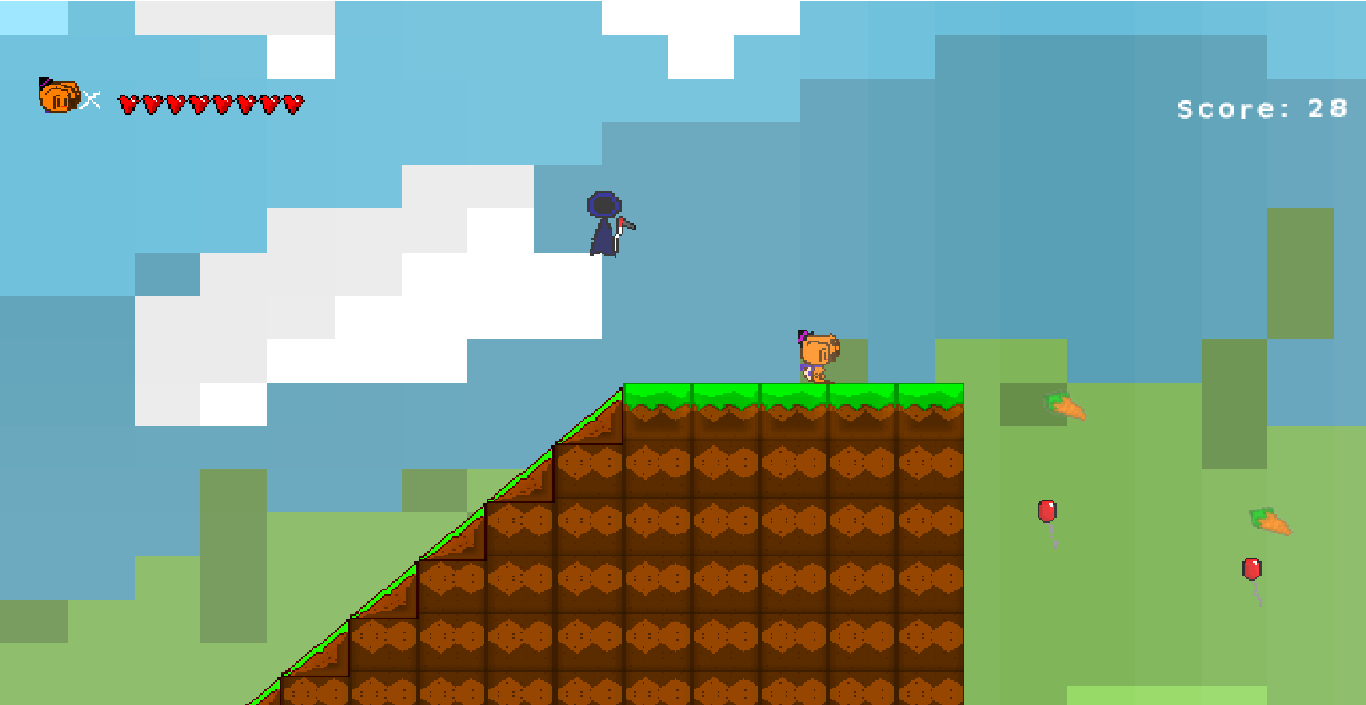 https://superskyphoenix03.itch.io/muppy-the-bunny-the-danger-of-wishes
Muppy The Bunny : The Danger of Wishes is a 2D platforming game developed by superskyphoenix03.
The story goes that one day, Muppy, an ordinary Bunny wished he could do something great in life. An evil Bunny, Dark tried to take over the world and everyone except for Muppy turned into grim reapers Muppy was alone, he became sad and depressed while hiding, Muppy then decided he would be a hero and save the day, his dreams might come true, but at the price of the whole world.
Note from the developer : HI, I warn you that this isn't really the best game in the whole world and that it might be a bit on the mixed side of things(I had to make this mostly by my self and I'm only 14 too, so I only have limited knowledge on the psychology of games). the project took almost a year to complete The reason this project exists is that I wanted to feel proud of myself, make something that I would play, and more importantly, enjoy. I ended up enjoying it so much that I felt I just had to publish it.