Hello,

I'm using Ubuntu 16.04. I installed the Asset Forge from itch.io.
I tried adding some custom collection. I tried them one by one, removing the previous one each time and the same problem occurs all the time.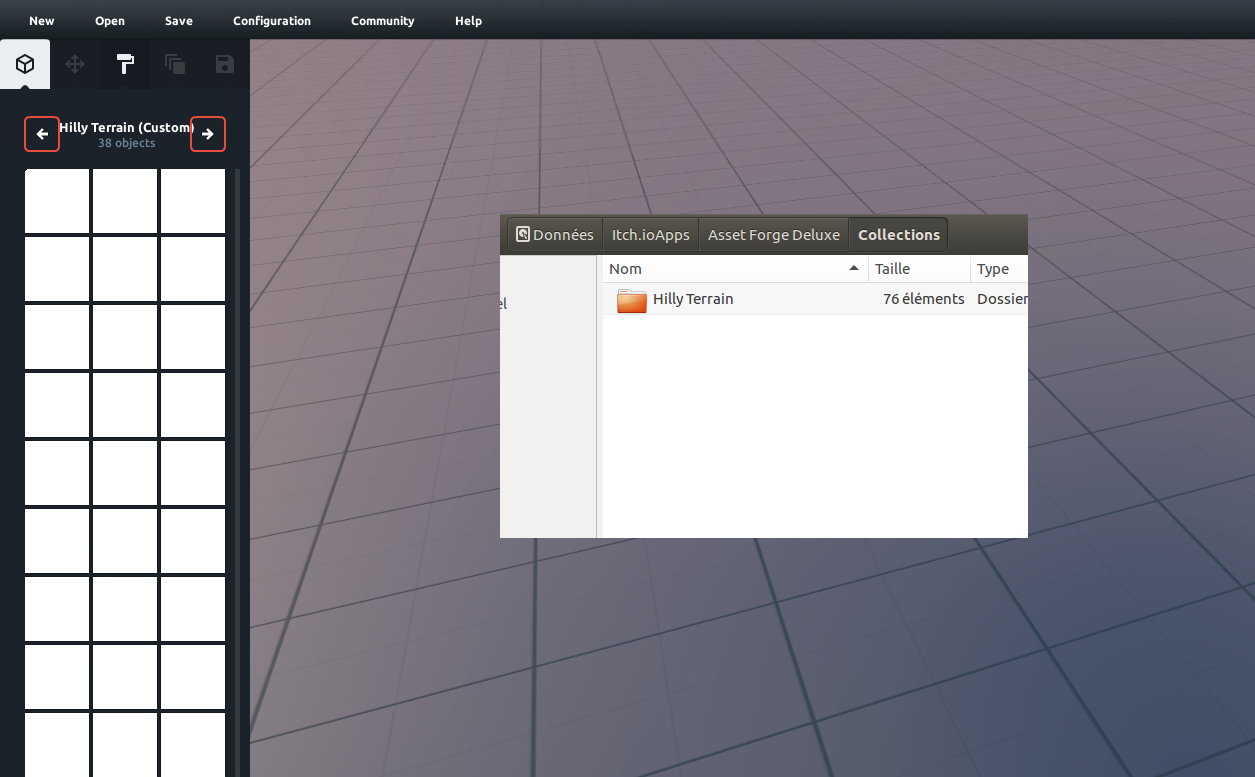 I also tried to click "Clear Thumbnail Cache". I immediately checked the cache folder. Here is the content :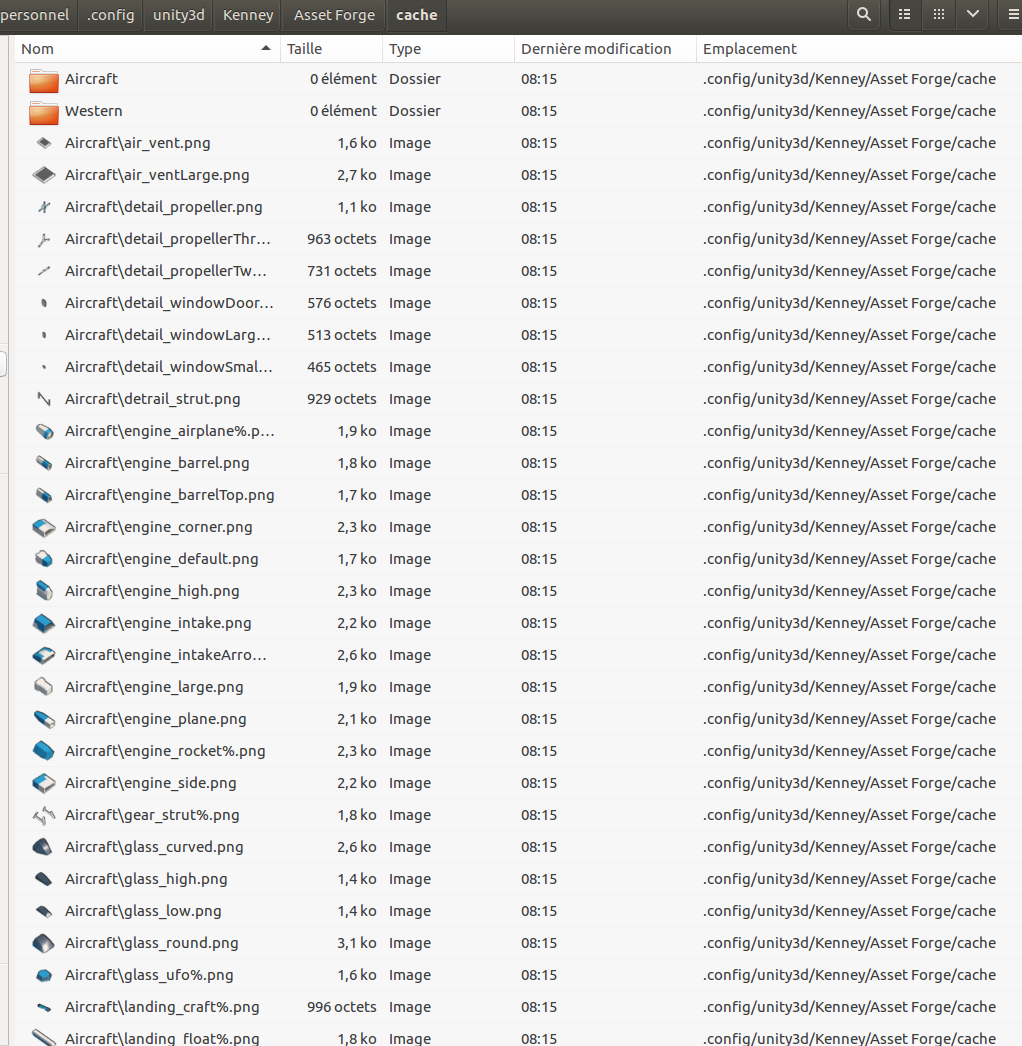 Weird lol. You make empty folders the files with folders names ? Maybe something else goes inside ? Anyway, no sign of the custom collections.
Did I miss something ?
Thank you