In Pancake Tuesday you create the most awesome Pancake tower and become the Pancake King to rule them all.
Features:
- Do the tower of your dreams
- Pancakes
- Share Highscores and be the envy of your friends (With a screenshot Highscores have a special fancy crown)
- Weird Color Palette
- Every Day is Pancake Day
- Break the rules of Physics
https://aenderlara.itch.io/pancaketuesday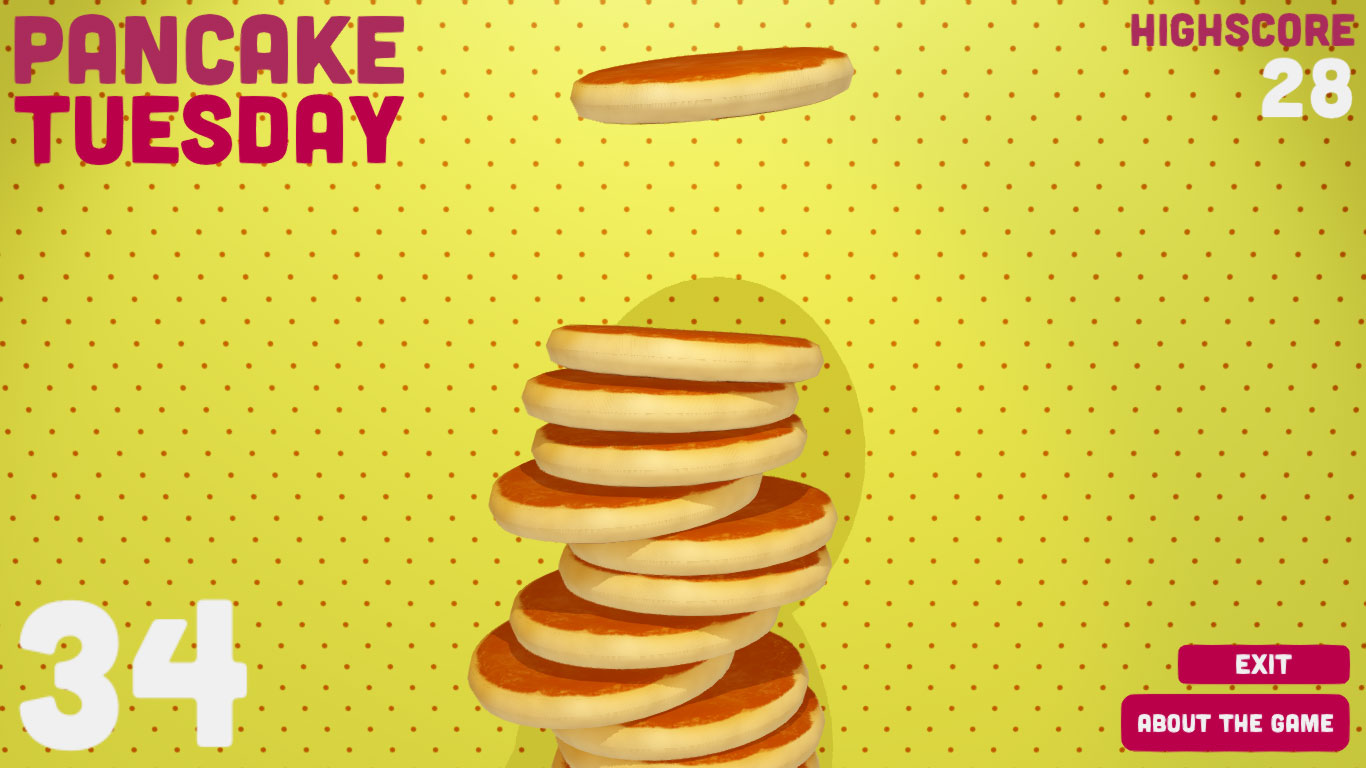 About the Development

13th of February was the 2018 Pancake Day and the day before I was coming as crazy in my bicycle from the full time job, because in the path I was thinking about this idea that I want to develop to celebrate the day, I just get home and say to my couple "I would develop a game in the next 8 hours" of course she let it be my crazy and impulsive project.
After a couple of weeks I bring better versions with a lot of optimization, art and animations, even a Windows version.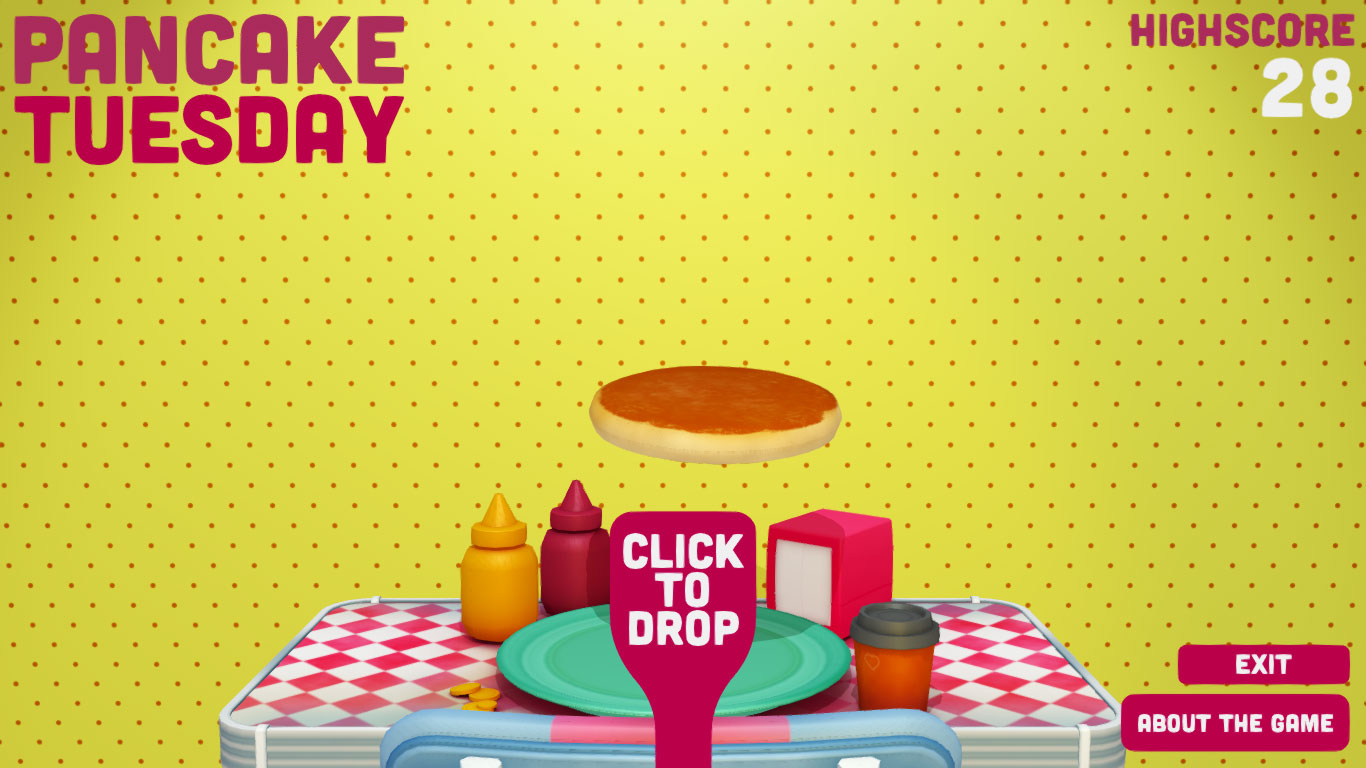 I hope you enjoy it and you will soon have more surprises.
Also I am open to suggestions and if you are experiencing difficulties with any version of the game let me know.
Best wishes.
- Aender Lara
PD: You can win this crown: