Some days ago i've posted a peta prototype of this game.
Now the game is vomplete !
With :
7 Levels of pure Horror!
5 Spooky enemies.
Atmospheric Soundtrack.
Old-School Graphics.
Old-School Gameplay and Controls.
Tons of Gore.
4 Level themes based on classic 80s horror movies.
80s Classic horror movies references.
You can mod it!
A full modding manual.
3 Common weapons.
And more...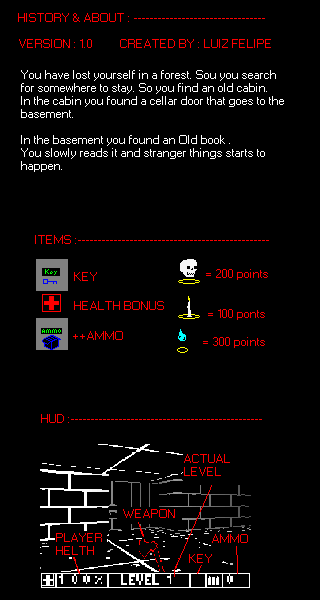 And you can buy it here :
*LET ME HEAR YOUR SUGGESTIONS*