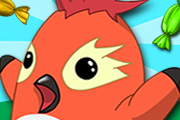 Hi,
I am the developer of Pocket Catcher. I am making this post to bring awareness. Please give it a shot and let me know what you think.
https://play.google.com/store/apps/details?id=com.GDAClicker.PokeClicker

About:

Pocket Catcher is a pokemon themed mobile Idle Clicker game set in a fantasy world inhabited by Kupimon. Fans of Pokemon will instantly recognize the gameplay and art style.

Catch Em All
Poke the Kupimon on the screen to catch them. Kupimon only appear in their natural environments. Explore in different locations to find different types.

Idle Clicker
Level up your poke damage for greater efficiency. Kupimon fight and train on their own even when you are away from the game.

Catching, evolving, and more
As you level up, you'll be able to explore new zones and find stronger Kupimon! Add to your collection and catch every Kupimon. Help your monsters evolve by catching more of the same type.

Ascend
Unlock powerful artifacts that make your Kupimon even stronger!

Become the very best
Train your Kupimon by battling other Kupimon.

Compete in epic boss battles
You'll have the chance to come face to face with powerful Kupimon. Progress through thousands of different zones and defeat them for awesome rewards and tons of experience to level up your own Kupimon!

30 new Kupimon await you. Catch, train, evolve, and battle in this all new idle RPG clicker game.