I just published my first game on itch.io! The game is called DIGIBOTS. Its kind of a top-down-shooter (if you play the game, you would know why "kind of") based in the era of Digital Warfare. Its actually story-driven, the story of an ex-soldier who tries to compensate for the wrongs he had done, with his digital bot or Digibot.

Its a short game, but it took a lot of time, efforts and failures, but thanks to God its done now.
This game is for you guys. So please let me know if you guys want any change or tweaks in this game. And tell me if you find this game difficult. (By the way I've priced it $1. After all its my first game)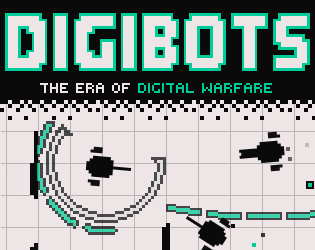 Play it here!