Hi everyone,
We are a small game development team consists of several programmers and designers. We built the team in order to make something just interesting and amusing. After about 3 months of hard working we uploaded our new title SNAKE HEROES, to Google Play and iOS App Store.
https://troodo.itch.io/snake-heroes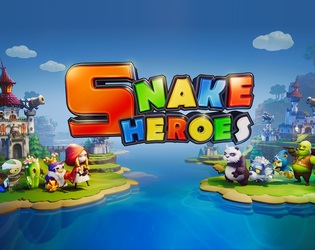 Classic snake runner with upgradable fighting heroes, traps, monsters and turrets.
Currently we are working on a custom level editor so that the players can make their own levels and share to their friends. This game is absolutely FREE! No in-app purchase embedded. So please download the game and try it. Also please leave us your comments if you find it's interesting, we'll be very excited to hear from you.