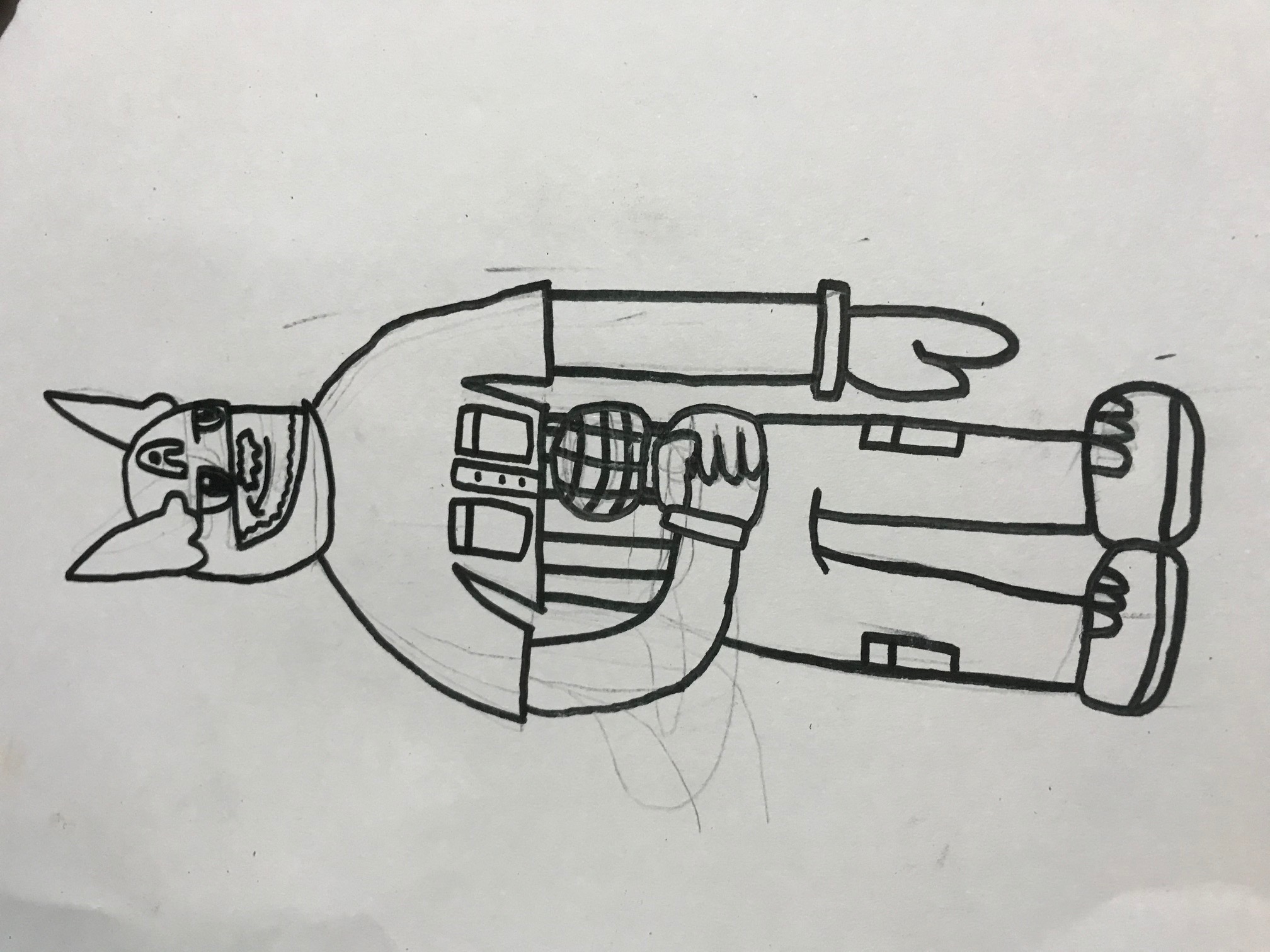 G'day NinjaMuffin
Mate, I'm an old guy. I dress up as the boofhead superhero Captain Australia. On 26.12.21 I'm going to walk down the east coast of Australia (2400km+) as my way to overcome a fight with Stage 4 cancer, and help kids facing up to the same problem (Captain Australia's BIG WALK). This video below pretty much explains who I am and what I'm about.
Absolute respect for all creative industries, mate. Sorry if this note/request is abnormally weird.
I'm an old fool, so I apologise if I'm breaking any kind of etiquette (I really have no clue), but randomly my middle son Sully (aged 10) drew my Captain Australia character as a battle rapper in Friday Night Funkin. I didn't ask him to do it, I just discovered it on his desk. He's affected by autism, and he makes these lovely pictures, but never normally of people. Anyway the image above is basically Captain Australia as a FNF battle rapper :)
I love it. Haha. Sorry mate, I just thought I'd send a long-shot message in case you thought it might be cool as well to have the character do a guest spot in the game. I know it would BLOW MY SONS EFFING MIND!!! hehe, which is why I have to send this and ask. I see the game has all kinds of story-telling elements and characters in there, I don't know why the protagonist ('boyfriend' ?) would have a rap battle with a wannabe geriatric boofhead superhero, but if you thought it might be fun, I'd 100% love to see it happen, haha.
Sorry mate, that's my pitch. All the best to you. Please feel free to hit me up on facebook messenger if you'd like to have a chat about this, and I understand completely if it's outside appetite or preference.
Love your creativity, my eldest son is a MANIAC at the game, up up down right up down left up up right up ... watching him is full on :)
Thanks for your time
Simon / Captain Australia (link to my story below - it was done by an Aussie media program called THE PROJECT)