I´ve made game in about 7 hours, as a personal challenge. Play it here: https://ancientpixel.itch.io/sticky-tongues
Sticky Tongues is developed in Phaser.js and the apps are created with cocoon.io - for this project i wanted to finish something and to learn more about multitouch :)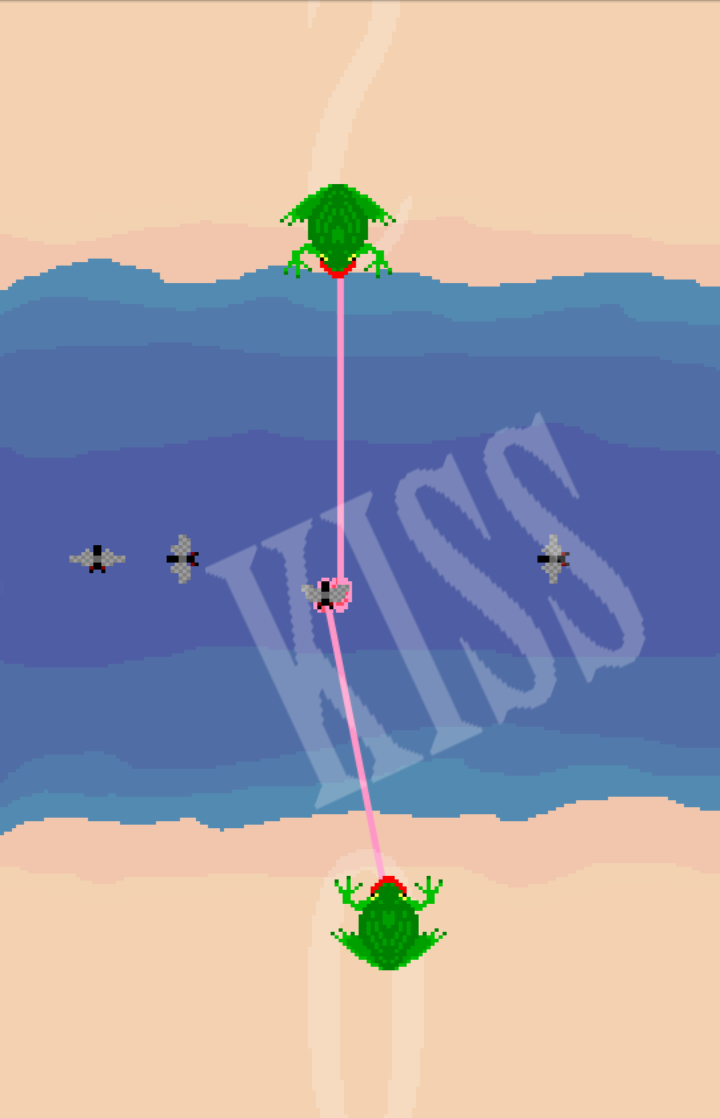 It was relatively tricky to get the two frogs respond to either finger one ore finger two, but not both at once and tempory independent. And this can be of great use in future projects. Sticky Tongues is pretty much for mobile use only, play it with a friend, or if the upcoming family dinner is boring throw this on the table and laugh abit :)

If you have gameplay suggestions, like what if a fish catches the fly you wanted but you got the fish on your tonguw aswel, just post it on the gamepage. I would be happy to develop this game a little further.