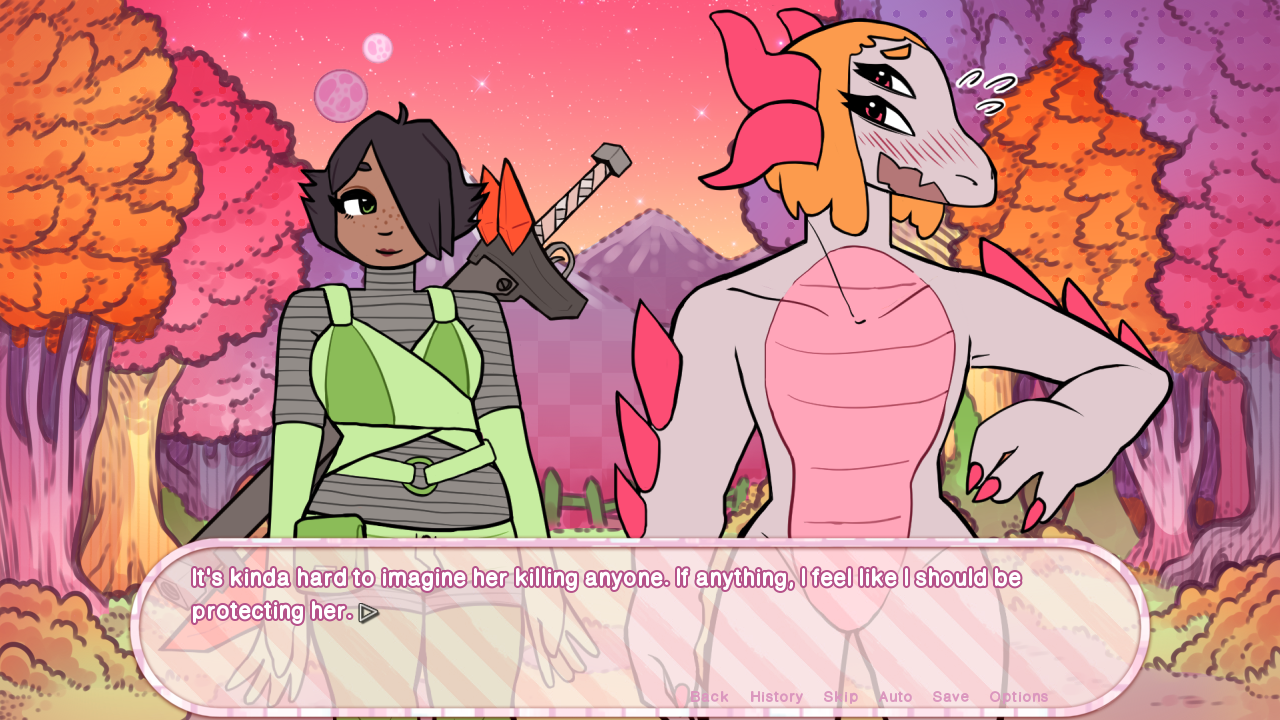 why is this dragon so fucking cute?? - a free visual novel
🌟 synopsis 🌟
you're tasked to hunt a dragon... but she is so cute?! game features about 4000 words, so it can be comfortably played in one sitting!
four different endings including the one true end with cute trans lesbians!!
🌟 content warnings 🌟
written violence, gay shit, a lot of swearing
🌟 bonus content 🌟
consider buying my 10 page artbook! its a great way to help me out and also get some exclusive details and background info on my game. it includes bunch of concept art and thoughts about the characters! everyone who supports me on patreon also gets access to the artbook! the book can be gotten for donating 4$ or more when buying my game~

🌟 thank you 🌟
thank you for reading so far and if this game sounds like it's your jam, i hope you enjoy it!
🌟 download 🌟
https://nadianova.itch.io/why-is-this-dragon-so-fucking-cute