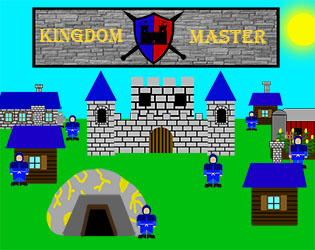 Ever wanted to build your own kingdom, decide what to do with your own resources, and build an army and use that army to destroy barbarian hordes? If you answered yes, then Kingdom Master is the game for you.
Kingdom Master is a strategy game that we built for our game development class that allows you to build your own kingdom. You start out with a capital, a house, villagers, and resources and with them you must get your capital to tier 3 before waves of barbarians destroy your capital, but fortunately you can defend yourself with soldiers.
So get some free time and go play our game, Kingdom Master, which is available now!
Download: