I first put Hunternet on itch.io back in July 2016. But this is my first time announcing it here. I learned about itch.io from a talk Adam Saltsman did back when I lived in Austin, TX. Hunternet has been in semi-stealth mode since then with a steady stream of players finding it via itch.io. It ch.io has been a great way to balance and refine the game. I'm so glad I took Adam's advice and found itch, Hunternet would not be as far along as it is now without it.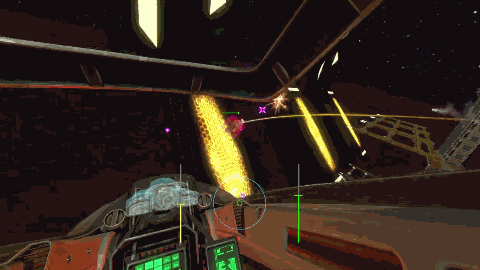 Hunternet is a multiplayer space combat game designed to scale from one on one duels up to massive battles with hundreds of players. It has a deep combat system with a high skill ceiling and a ton of variety. Pilots have access to three distinct flight models and can equip up to 18 very distinct abilities. This gives players the flexibility to build a kit that suits their own style. The depth is comparable to advance fighting games and has kept us learning and adapting during years of play testing. Hunternet is also playable in cockpit, third-person and top-down modes. Hunternet supports TrackIR, has built in text and 3D voice chat, has spectator support, fully remappable keyboard and gamepad controls.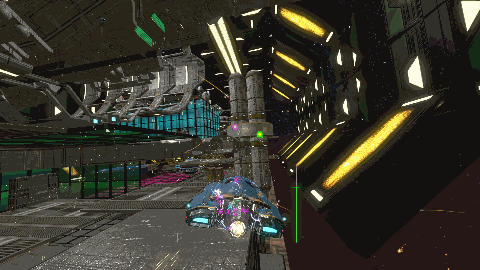 I host dedicated servers that are available 24/7 in six different cities. The game has player bots and AI mobs so you can play at any time. I recently added an academy and a training system to help new players learn the game (training mode is optional). You can drop in and drop out at anytime and teams are optional. The game does not depend on in matchmaking and instead uses game mechanics and incentives to allow players of all skill levels and teams of all sizes to share the battlefield. The networking stack was written from scratch and fine tuned over several years. It works well over large geographic distances (I play from Taiwan to the US with great success) and is highly scalable. Because the community is not split by matchmaking or into many regions it means a small community can feel much larger and more interconnected.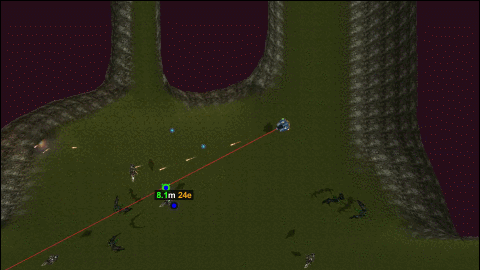 Over the past year my community on discord (most of which found the game via itch.io) have helped me balance the combat and improve the game's usability. We feel the game is now ready for a larger player base and want to start play testing and balancing large-scale combat. The server tech has been stress tested using distributed cloud test clients but we need to recruit human pilots to properly balance the gameplay. I just started our first pilot recruitment drive and we hope to begin soon :)
The Hunternet Association is searching:
You can learn more about Hunternet on the games main site (including a more detailed feature list): http://www.cpudreams.com/
Our community hangs out on discord and we run competitions and get together for weekly play tests with new builds coming out normally once a week: https://discord.gg/hunternet
And of course you can always get the latest free multiplayer alpha on itch.io: https://cpudreams.itch.io/hunternet
My plan is to continue to work on and support Hunternet for many years to come. To create a vibrant, friendly, and healthy multiplayer community built around a unique space combat game that is fair and balanced at any scale. I'm always looking to meet new players and would love to hear from you.
Cheers,

Fernando Z