FAQ
Game Related
1. When does the story end?
-Around 25th day, but it depends.
2. My mental health is going down! HEEEELP!
-Ways to increase mental health: walks, positive interaction with the bot(not fucking), mental health medicine unlocked around 17th day in an event(if you decide to call Dr. Blaubeim)
3. Help. Dr. Blaubeim event mentioned above isn't starting!
-It activates under the following conditions. Day is above 16. Your mental health is below 0.3. Once you pass these, event is planned tomorrow. It can only happen between 14:00 and 16:00 otherwise it's moved to the next day.
TLDR: If your mental health is below 0.3 and day above 17, let a couple of minutes pass freely in the room view between 14:00 and 16:00.

4. Does the part quality affect anything?
-Yes. You will get more views during streams with better quality parts. Parts with lower quality will also have scratches. When going outside it's necessary to have high quality parts not to get caught.
Possible conditions from worst to best:
Trashed
Very heavily used
Heavily used
Used
Near mint
New
5. What's the fastest way to gain money?
-Earn around 1k from streaming then go to stonks. The last company "bang.ic" very often gets extremely low. Buy then and wait for it to climb once again.
6. I can't leave the browser I'm on mobile
-Your normal (Going back) button should work there. Use that.
7. My cum is gone! Balls shriveled!
-You've been eating too much soyrent. Eat some pickled onions instead!

8. How to unlock being able to throw out bot parts?
-Try to throw something out, but decide not to. The name you need to put in there is the name of the person who gave you access to the shop with bot parts.
9. How to go outside with the bot?
-Buy more clothes from Annalie and visit her shop more.
Tech Support
1. Game is crashing on Android!
Game must've ran out of ram. You could try to turn off background apps eating your ram. For example using this one. Game needs a lot of ram to function properly!
2. I found a bug!
-You can report it on our discord.
3. How to edit the save?
Easiest way is to export your save using the "To file" button that is in main menu in load game screen. Once you open the file using text editor of your choice you can search for what you want to edit and edit it.
Don't forget to use "From file" button to load it afterwards!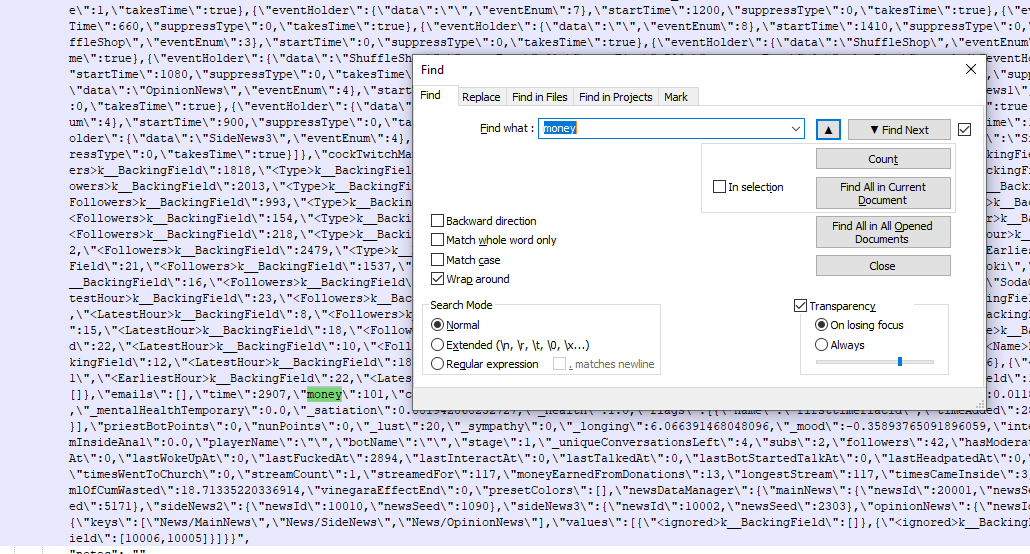 4. I can't edit the save, but I don't want to grind what to do?
There is a way to cheat without editing the save.
1. Type "iamacheater" into the in game browser.
2. ???
3. Profit

5. How do I transfer a save from older versions?
It should be done automatically. If you want to be save click "To file" in the save menu to export the save and later be able to load it using the "From file" button.
6. I have a mac and it says: "The application "My Dystopian Robot Girlfriend 0.80.2 - Mac" can't be opened." when I try to run the game!
1. Drag the game in Application folder (non essential)
2. Open Terminal and type "chmod -R 755"
3. Drag the game in Terminal and press Return
4. Enjoy the game
7. Game looks like this when I try to run it. What to do?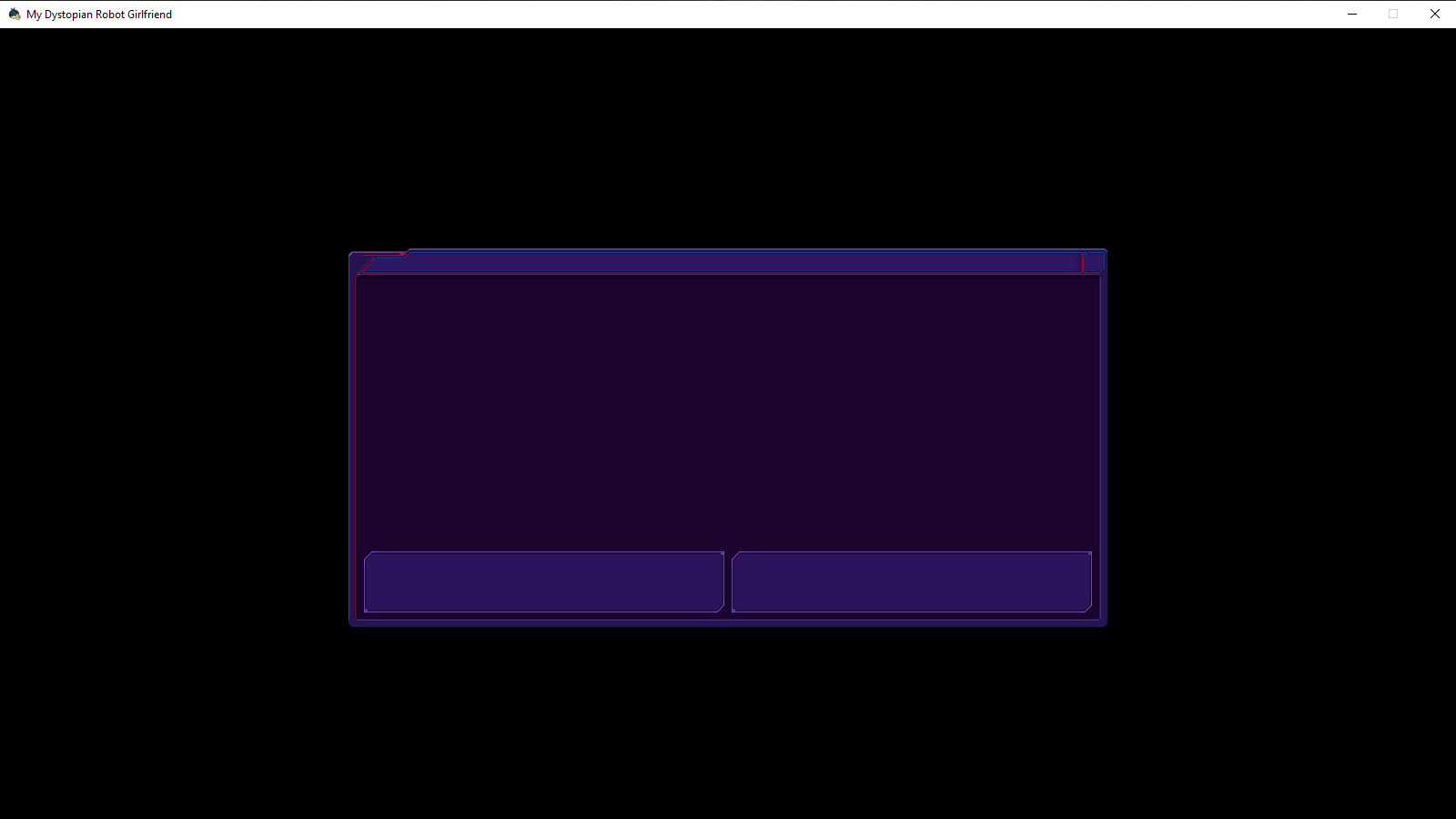 There is a pretty dumb bug that I fixed for the next version of the game, but it's still present in 0.85.69.
Solution is to move game to a location with shorter path. For example "C:\Games\FO" instead of "C:\Homework\DONOTENTER\CBT\ILOVECOCK\PENIS\GAMES\My dystopian robot girlfriend"
8. How to transfer saves between platforms?
Go to main menu -> load
Click the To File button. Save the file where you want.
Move the file to a different platform
Go to main menu -> load
Click the From File button. Select the file. It should have .mdrg at the end of the filename.
Other
I have more questions!
-Post them below I will try to answer them.