Monique Delacouer's adventure is almost complete! The main story, side quests, character art and cg's are finished, I'm now focusing mainly on testing and bug fixing to polish the game. Here is the first look at Ylana, Monique's vivacious elven squire! She's got a plan to get them into the adventurers guild no problem, but they will soon find being part of the guild isn't all it seems.

There are two types of elves in the empire; elves and pink elves. Pink elves are pink and usually have bright white or grey hair, whereas elves are less pink and more tan. It can be a rather confusing place the empire. Ylana is an elf. Just an elf. She might look pink enough to you or me, but she isn't pink enough to be a pink elf. In fact she is rather tan since she is a hunter from the desert!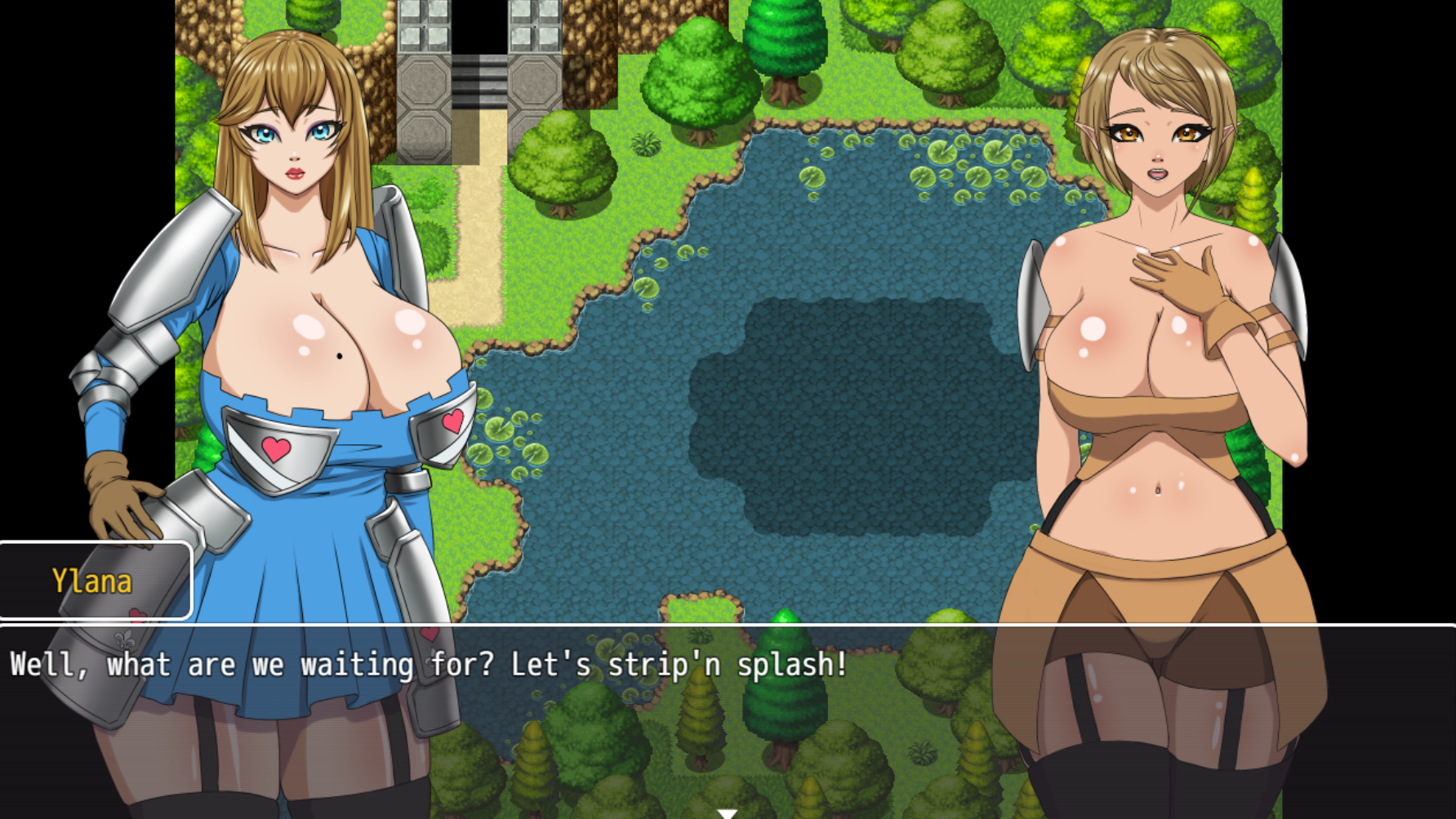 The two heroes first meet when Ylana finds Monique sulking outside the guildhall after being rejected.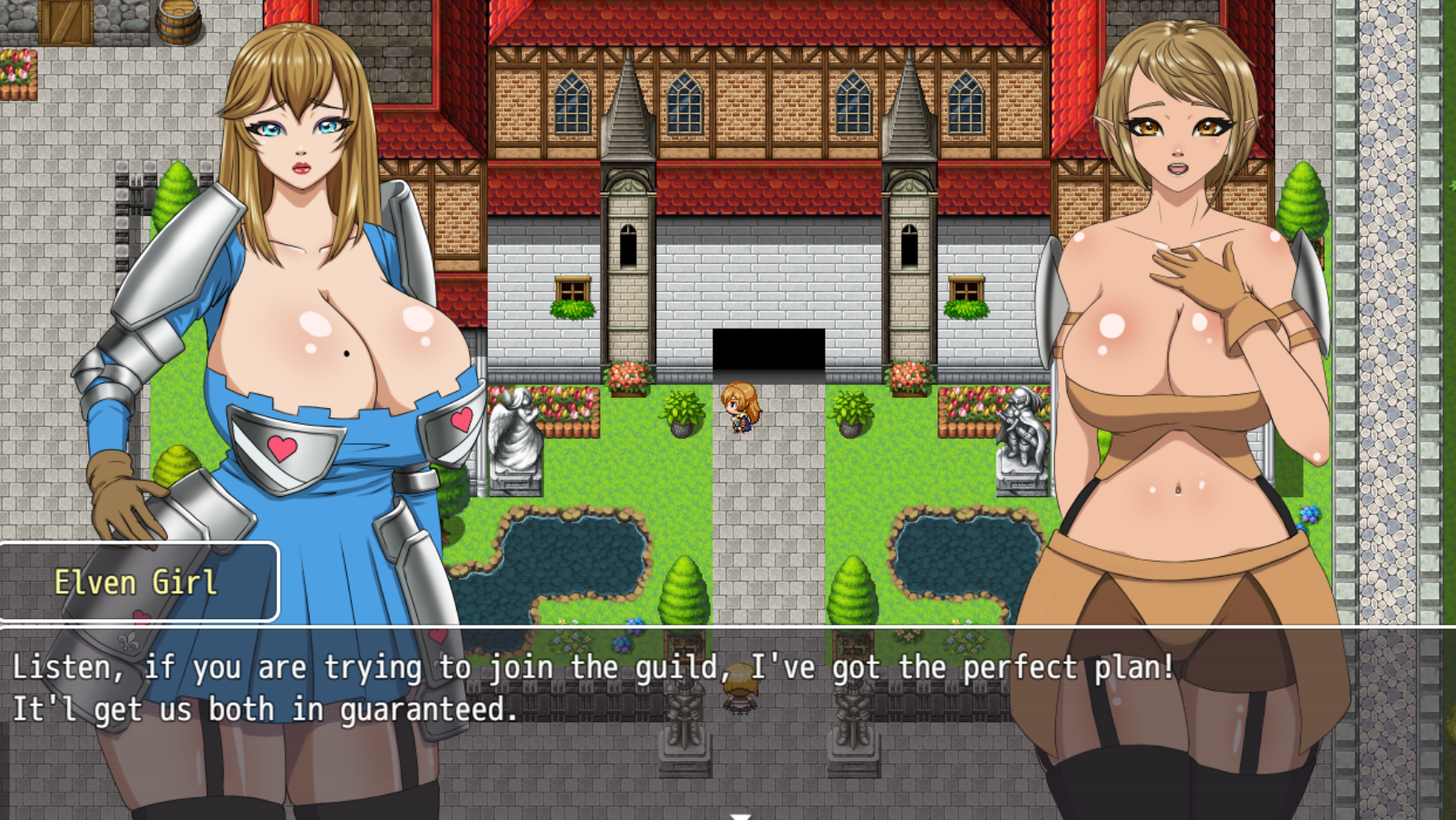 Pictured below: A pink elf townswoman shares her thoughts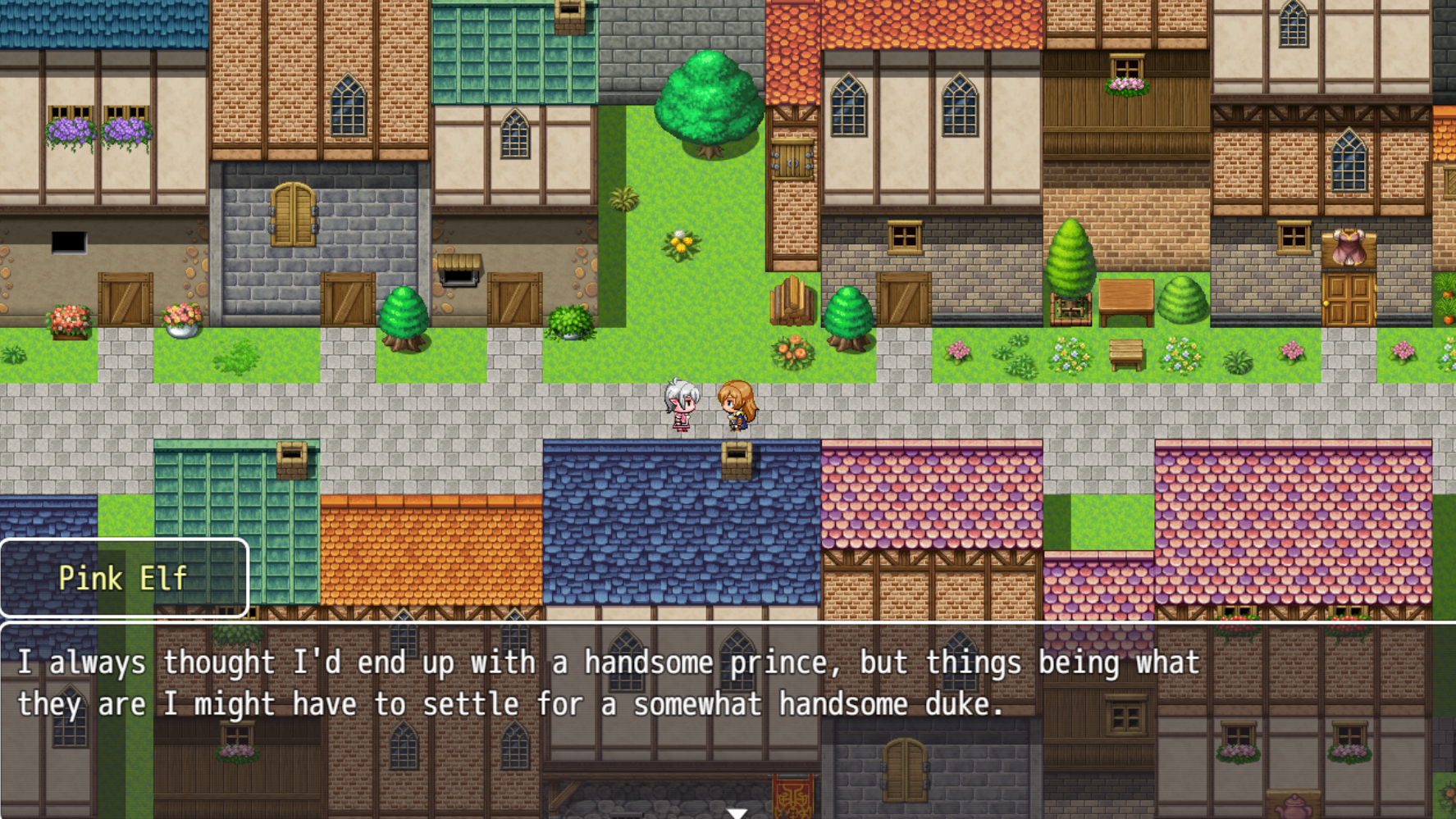 https://custom-oppai-games.itch.io/scourge-of-the-flymancer-alpha-demo

Scourge of The Flymancer is coming this fall! Keep up to date with pictures of the game, development, and promotional material on instagram CustomOppai (@customoppai) • Instagram photos and videos and follow Custom Oppai Games here on itch.io.