Check out the full game and the demo on the store page!
SYNOPSIS
Lilim is an auditor for the main Hell government. When her beloved Lord Lucifer tasks her with going to the Kumonoito District to investigate their governor for soul laundering, she has no choice but to obey.
Will little, naive Lilim be able to survive her stay at Kumonoito? Will she maybe find someone special? … Or will she just go right back to licking Lucifer's boots?
CHARACTERS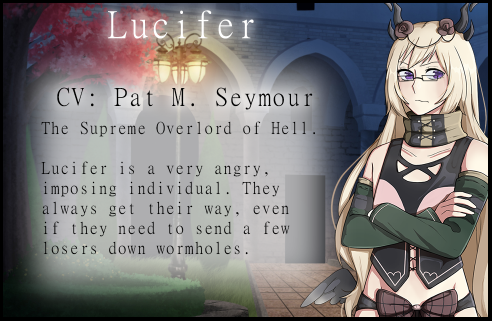 FEATURES
A parody game that's chock full of plot and bad jokes
Nameable protagonist
4 - 6 hours of gameplay
2 male and 2 female love interests
Full voice acting for the love interests
9 endings, 7 of which branch into Episode 2
10 CGs + 6 bonus illustrations