Starship Command 2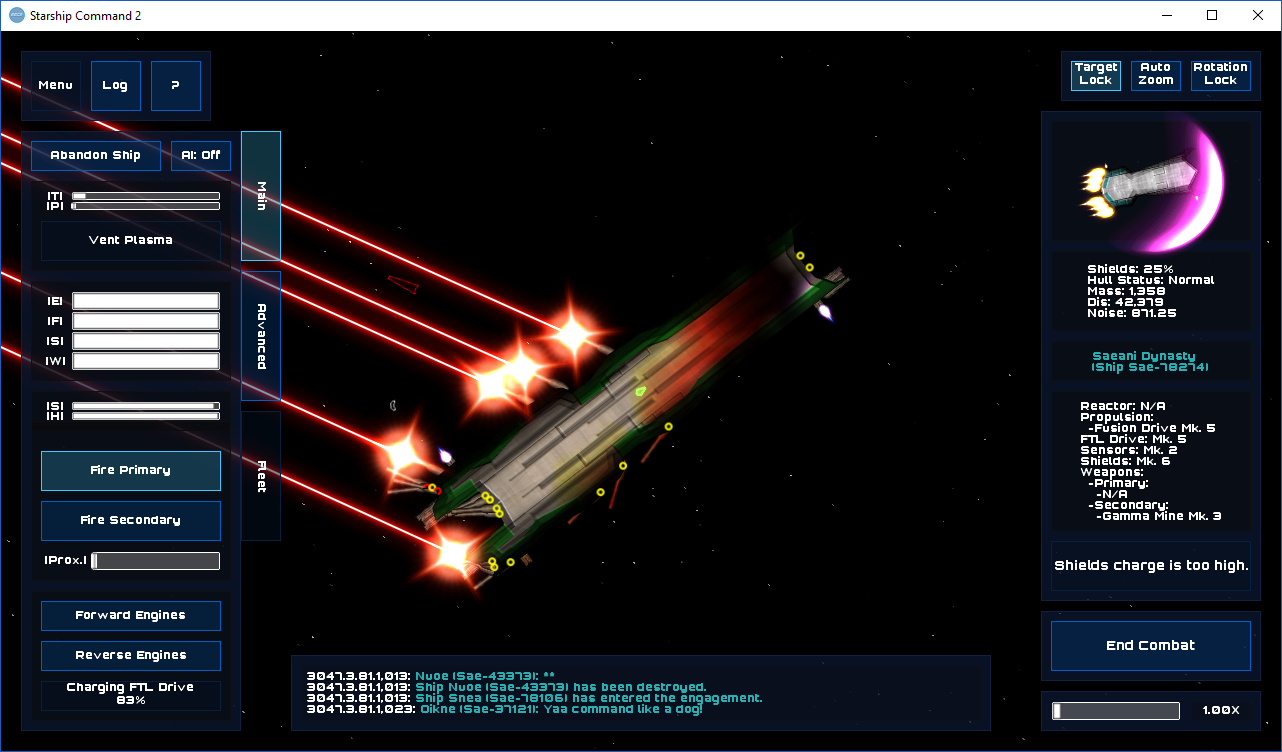 Starship Command 2 is a persistent-world, massively single-player, real-time tactical starship simulator wrapped in an AI-driven 4X game. Starting with a lowly shuttle, you will trade and battle your way to victory, amassing a gigantic fleet customized to your liking!
In the game the first thing you do is setup a galaxy. Then SsC2 will populate it with AI-controlled empires that play their own 4X (eXplore, eXpand, eXploit, and eXterminate) game. You play as a captain for one of these empires by trading commodities, completing missions, collecting taxes from sectors and battle the other empires for glory!
Massively single-player means that at any time you can switch between different captains of different empires in the same galaxy, playing both sides of a conflict.