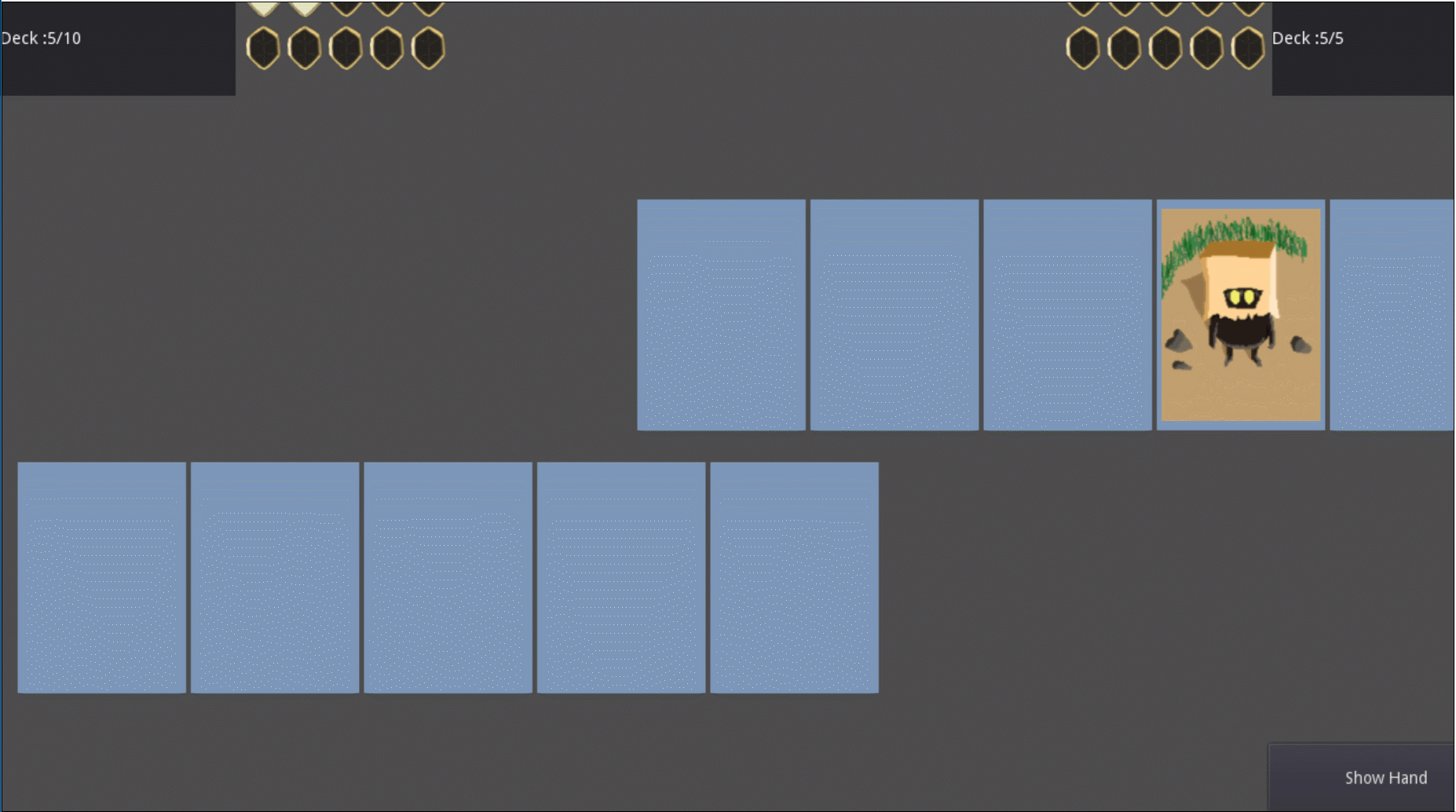 Good day or night, I'm Hairic.
I've been working almost non stop since this saturday on my last idea for a game and for once it seems it seems I found some kind of rhythm and started to create some bulk, even if it isn't playable yet. It's certainly something more done than every other project I tried to start.
The game consists in a card game duel between two player, both starting with a hero who have to defeat the opponent, help with creatures, abilities and all that jazz. Each player has five spaces in which he has to manage his hero and his creatures; each space determines who the standing critter can attack or be attacked.
I'm the first to admit that this isn't a revolutionary idea, but it's something I think to be get done, even if it won't be the perfect game. It doesn't have to be, since it would be my first game.
I'm using Godot Engine 2.2, which has some intresting function for multiplayer, even if in 3.0 those function should be better. For now, I will work with what is available.
Thank for the visit and have a great day