Hello,
Bug: Google Chrome on Android won't play sound.
Project: a simple button, which plays a sound when clicked.
Software: Adobe Animate CC 2017 16.5.0.100
Framework: HTML5 Canvas
Publish settings: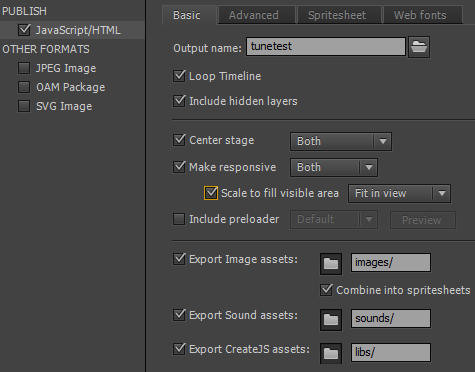 itch.io project settings: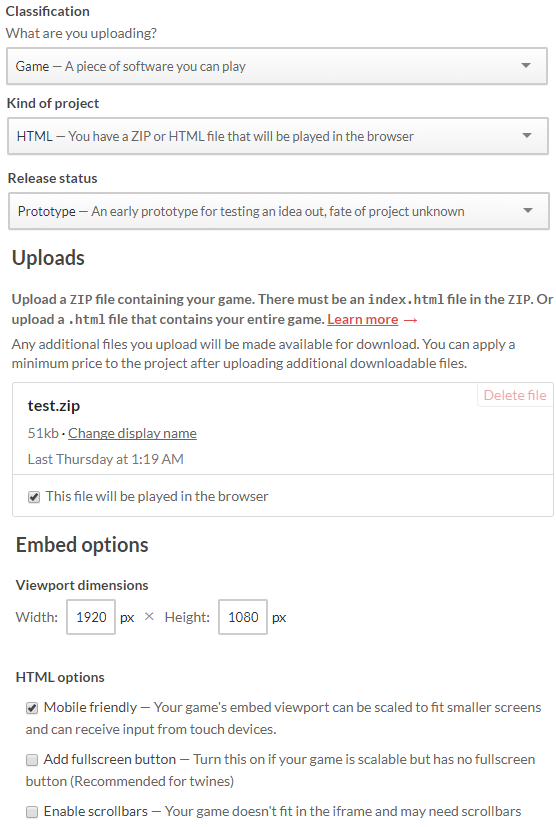 Tested on:


Notes:
- Only happens in Google Chrome (60.0.3112.116) on Android (5.1 and 7.0). The project automatically plays in fullscreen, but even when testing in desktop mode, the sound still won't play.
- Firefox on Android doesn't have any issues, and plays just fine (in both mobile and desktop mode).
- On the iPad it first plays correctly, but after several clicks (fast or slow), the sound cuts off and it's not clickable anymore.
- When testing out the exact same project on a personal server in Chrome on Android, the sound plays correctly.
- I've tried all different publish (in Animate) and embed (in itch) settings, with no luck.
- I've contacted itch.io via e-mail (14 sept '17), but haven't heard back yet.
- It could be a specific Google Chrome/Android problem, which itch can't control. But I figured I report it anyway.
Conclusion:
I suspect the error occurs in itch.io on Google Chrome on Android, because the page gets run inside a project shell or something like that.