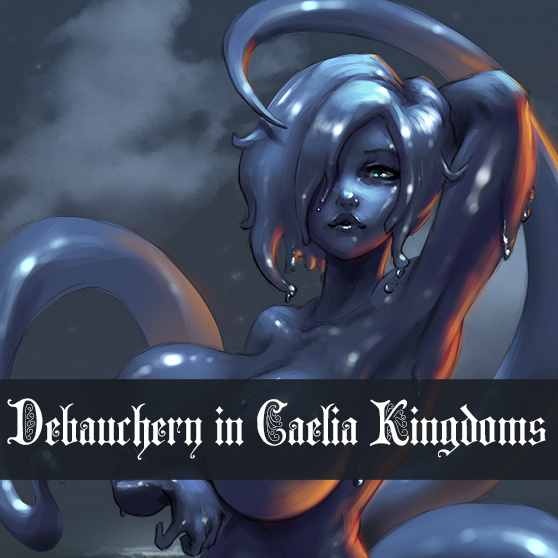 New public build 0.2 available now! https://maratduodev.itch.io/debauchery-in-caelia-kingdoms
Greetings! Here it is the new build from our game. After months of hard work, we have polished the fundamentals of our game: UI, Combat, the creation of NPCs, and a more meaningful story where your choices matter! Although be warned that the game is still in early development!
The overall story is as follow: You've inherited the lordship of a small kingdom, now you'll face the challenge to earn the trust of your new subjects with your leadership, or submit them into obedience with your iron fist. Take charge of your subjects, create new laws, enslave monsters and imprison your enemies.
Current features:
Over 30k of text within 3 characters: Your maid Helena and two nobles, the stiff Abbadon and the lewd Alba.

Multiple choices for your story and your character!

Transformation implemented for your character.

Combat, although is still basic, it's a good basis to improve from this point.

All the UI, save, load, inventory system, and everything else already in place.
Screenshot: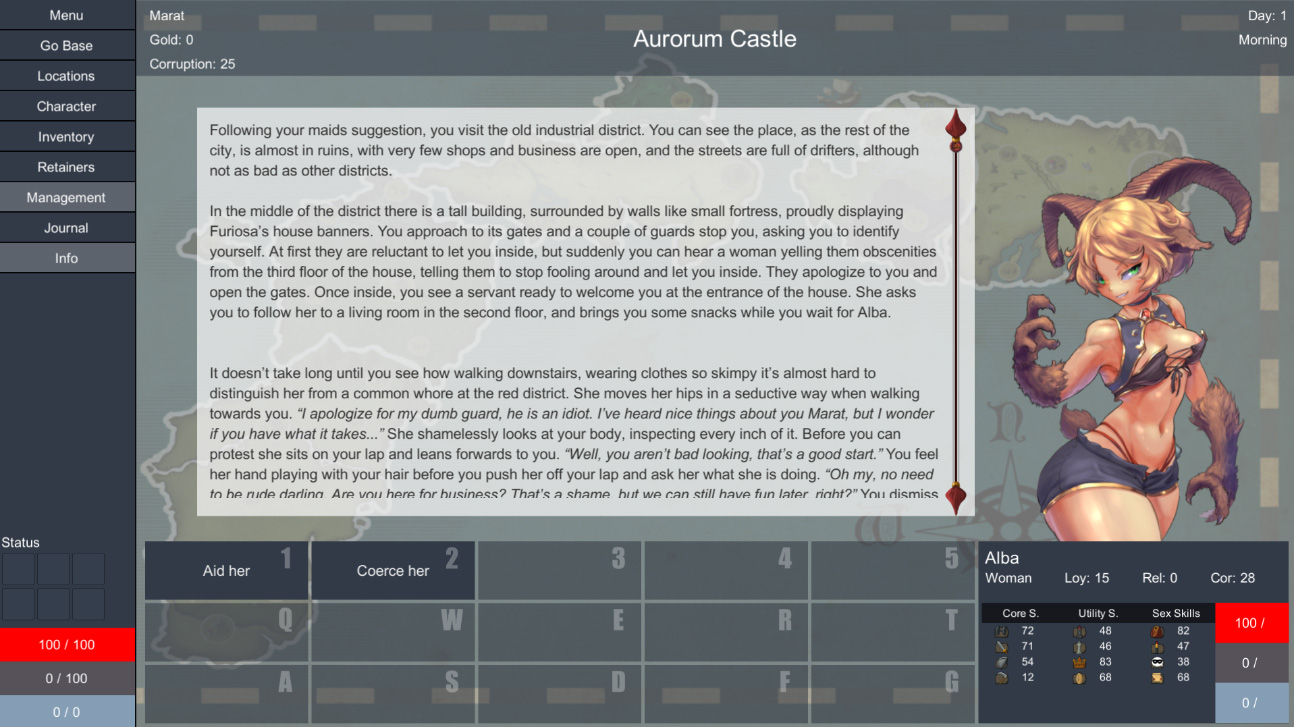 You can support us at
www.patreon.com/duodevelopers
, all the money goes back into the game in the form of art and soon enough editing too!