voir ci-dessous pour la version française

With the latest release of our desktop app, http://itch.io/app, we've shipped translations in 30 languages.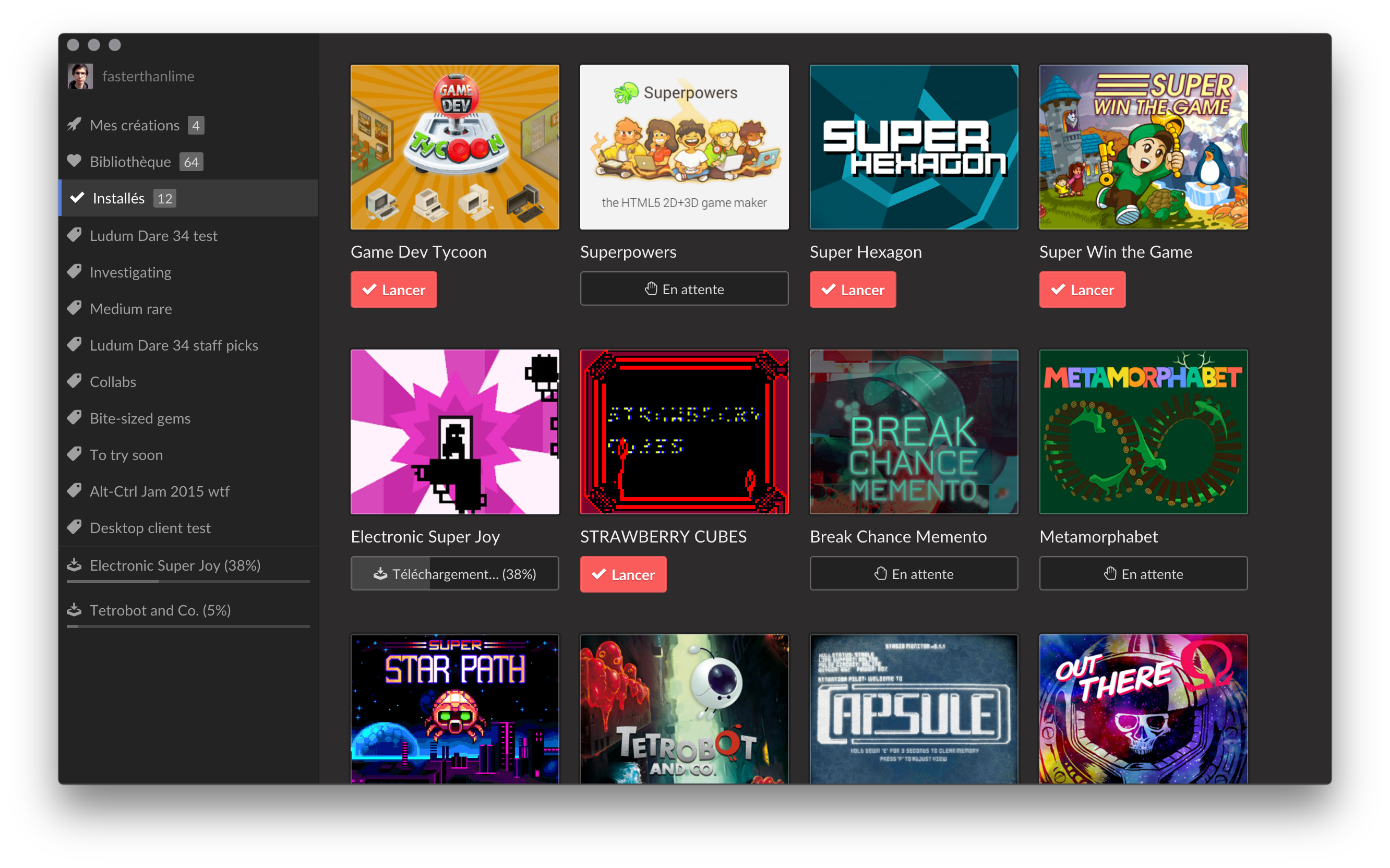 This is only the first step in making itch.io and related products accessible to as many people as possible.

To contribute, all you need is:
I'd like to extend a special thank you to the 130 translators involved in the 0.12 release, it never would've been possible without you!
---
French version

Avec la sortie de la dernière version de notre appli, http://itch.io/app, nous avons déployé des traductions en plus de 30 langues différentes.
Ce n'est que la première étape vers notre objectif de rendre itch.io accessible au plus grand nombre.
Pour contribuer, il vous faut simplement:
Un énorme merci aux 130 traducteurs sans lesquels la version 0.12 de l'appli n'aurait pas été possible.