Help Me, I Am Shrinking is twitchy action game, based on usual (as far as I am aware) concept.
You are just a white box. Your objective is to destroy as many red and pink boxes as possible. To do so, you can... Explode!
If your explosion hits other box it will stop moving, allowing you to suck matter out of it... Oh did I mention, that you are constantly shrinking? Well, you are. And you have to parasitize the other boxes to survive.

You can also destroy the stunned boxes by exploding at them again. Actually you should do that, if you don't want them to transform in the pink boxes, that will try to kill you, by shooting missiles.

Sounds like fun?
https://damoch.itch.io/help-me-i-am-shrinking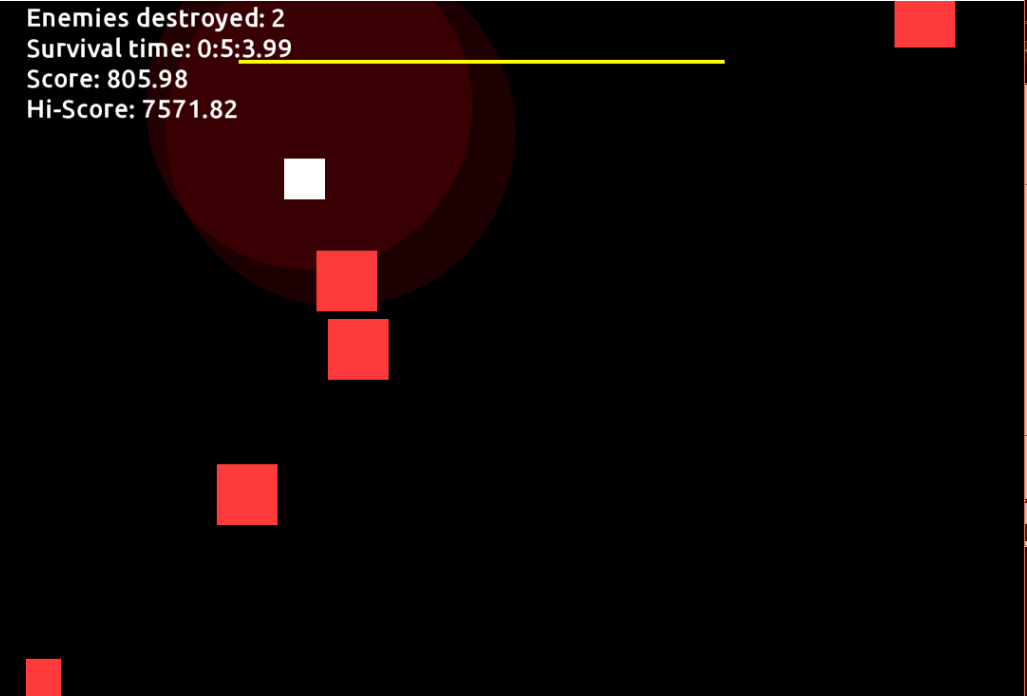 PS: The game is still in development. Any feedback will be appreciated, because I want to make this as fun as it is possible.