Hi,
while playing with Asset Forge I noticed some limitations:

1) you can rotate blocks only of 90° steps. It would be great to have also smaller rotations (i.e. 15°). In the screenshot I had trouble to make the oblique piece of the suspension, I had to use a Z-shaped piece when rotating a cylinder of 30° would have made my day.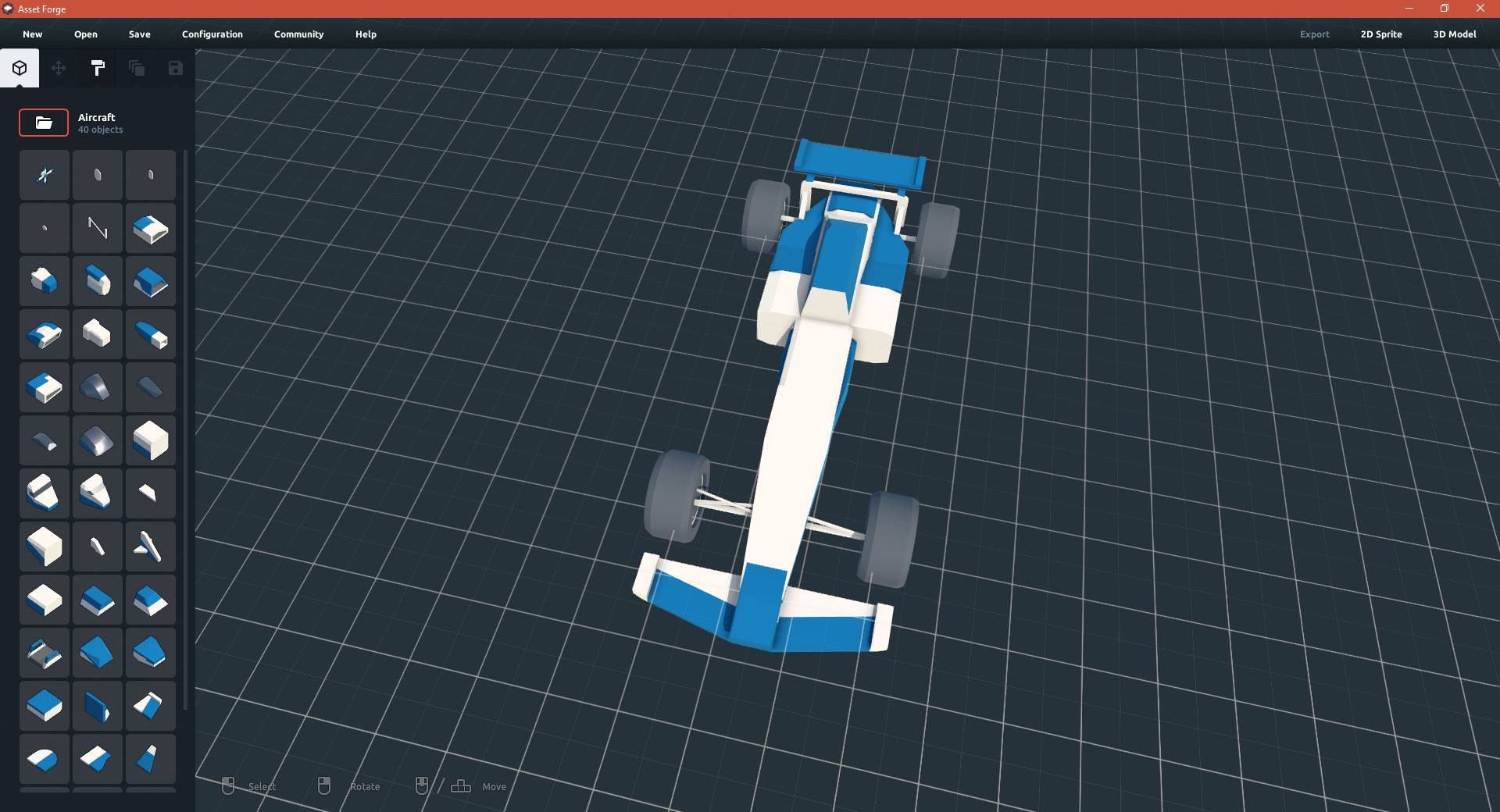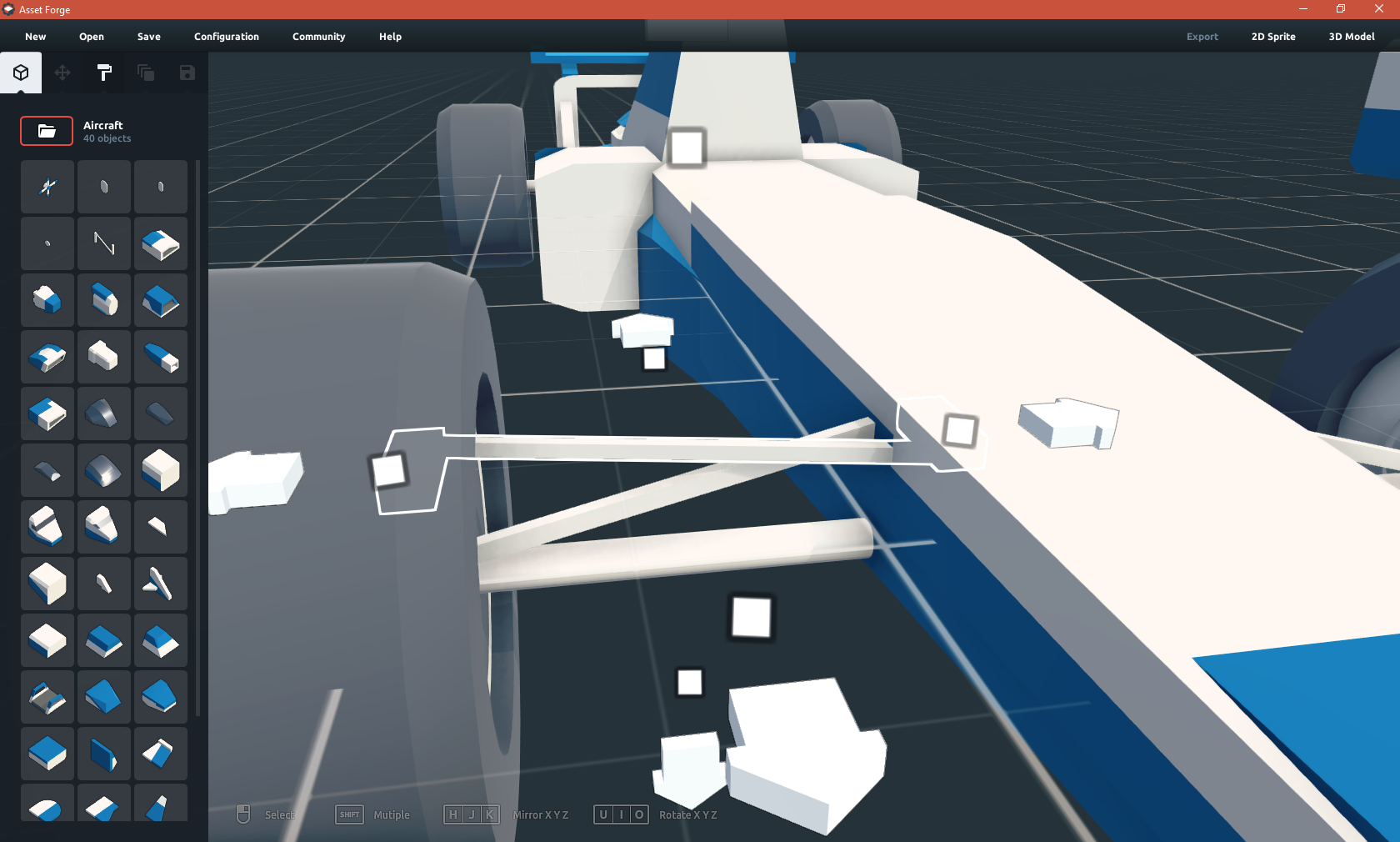 2) It's often difficult to match pieces together when using a mix of them. See screenshot below. An option would be to have different versions of each piece with all the combination of angles, but it's complicated. Another option would be what I describe in point 3.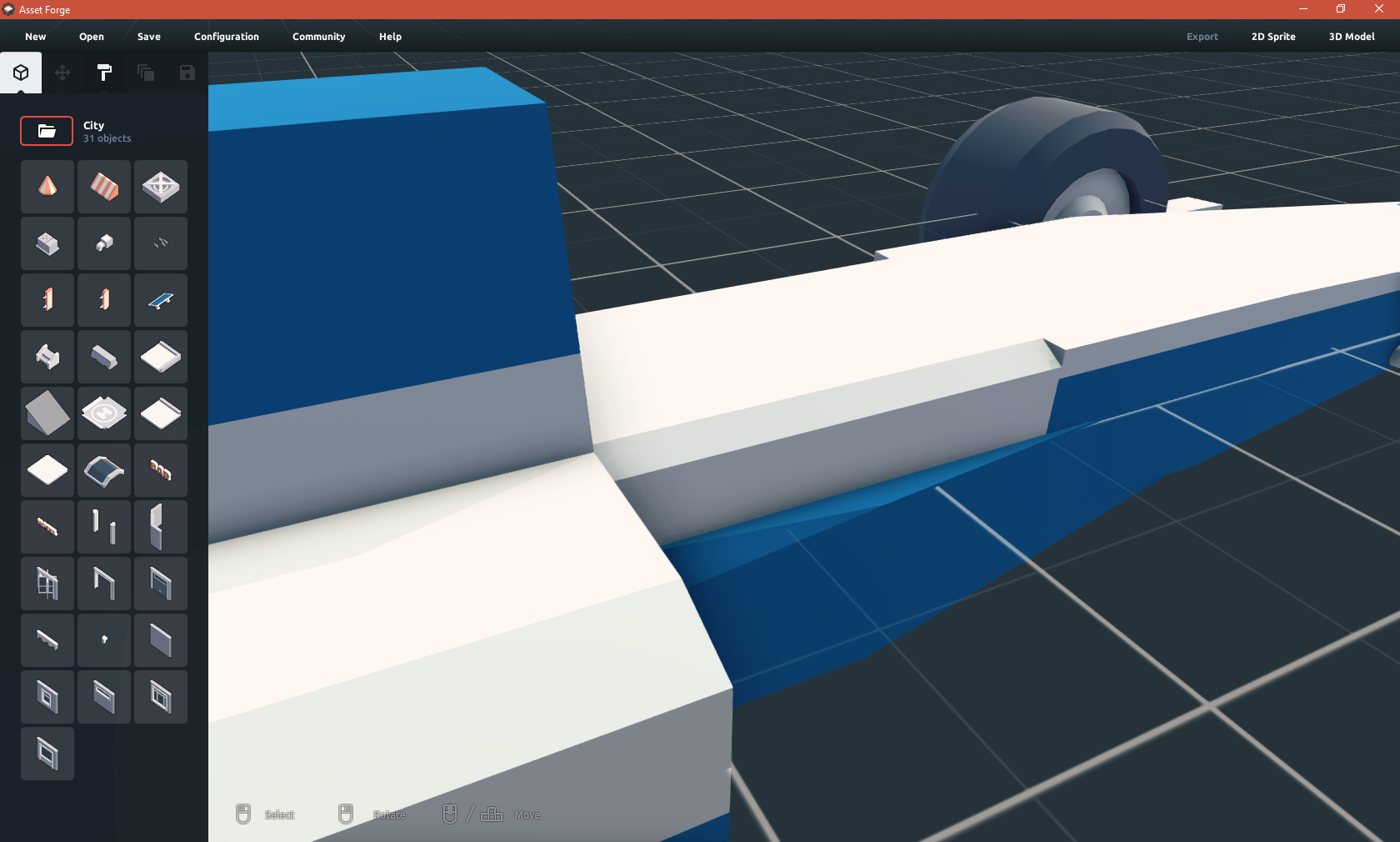 3) the pieces scale evenly. It would be great to have other scale modes where you can select what part of the block should scale and what should stay fixed. See screen: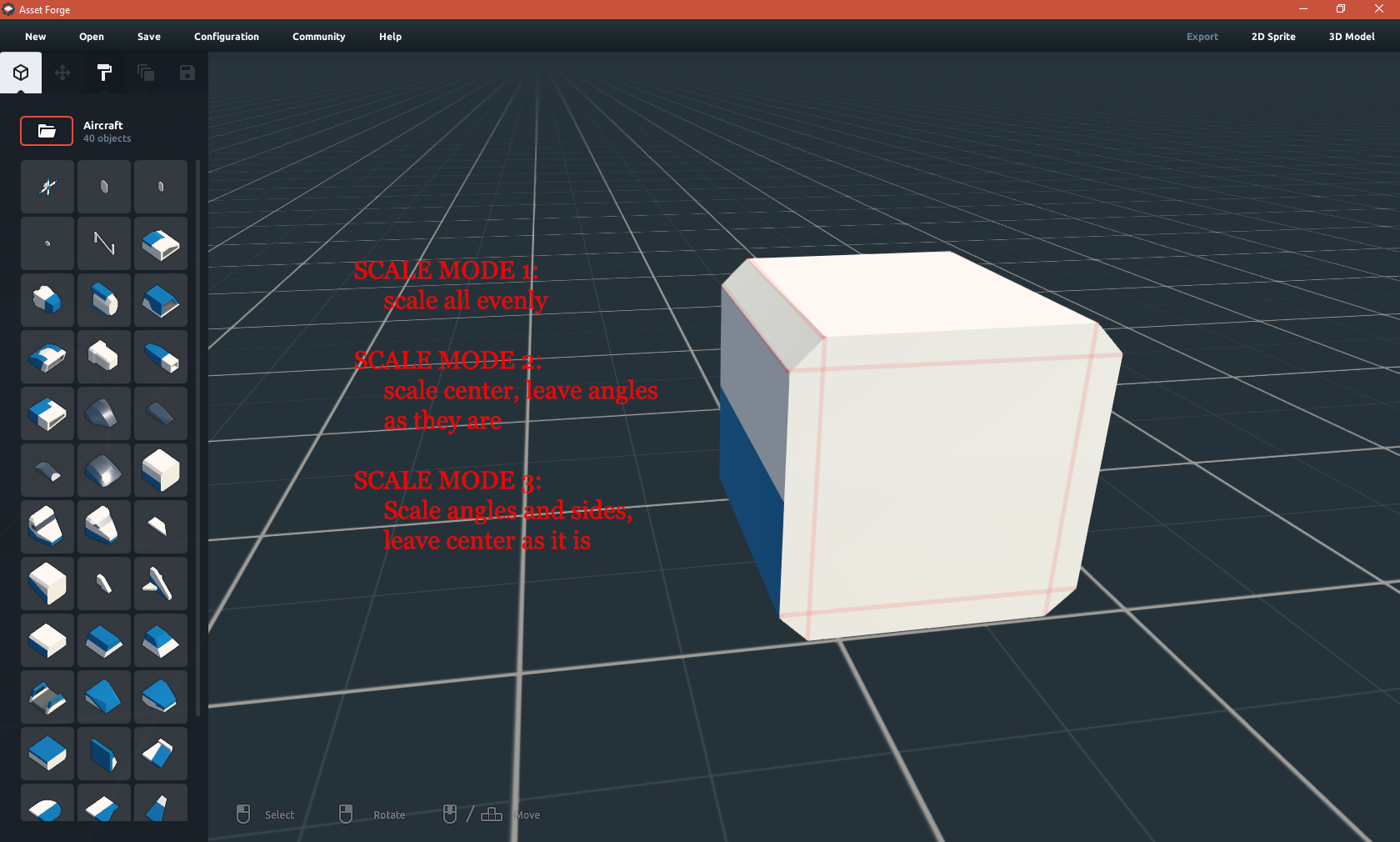 4) What about giving the possibility to group pieces and save the group as a new block?

5) Please, add the basic features like copy/cut/paste individual blocks and groups of blocks. Also Undo/Redo :-*