Week 1 - Level Development
I'm realizing I haven't blogged Children of Liberty's development in ages. No real particular reason, but I figure Sunday night is a good time to post updates. Since so much happens every week, it'll be good to recap what's happened, specifically from my perspective as interim Creative Director while Julia travels the world.
As a quick introduction, Children of Liberty is an historical stealth game where you take on the roles of four kid-spies for the Patriots on the eve of the American Revolution, April 18, 1775. The game blends 2D animation with 3D action, has four playable characters, is fully voice acted, (now) has a live orchestrated soundtrack, and has been in Early Access for... a while. But we have no intention of declaring an unfinished project as finished before it is.
My job for the last month and a bit (and going forward) has been to texture and light scenes in the game, while our level builder Matt is responsible for the actual geometry placement. For this first update, I'd like to talk about November's progress on four scenes: Christ Church, The Green Dragon, The Boston Gaol, and Lexington.
Christ Church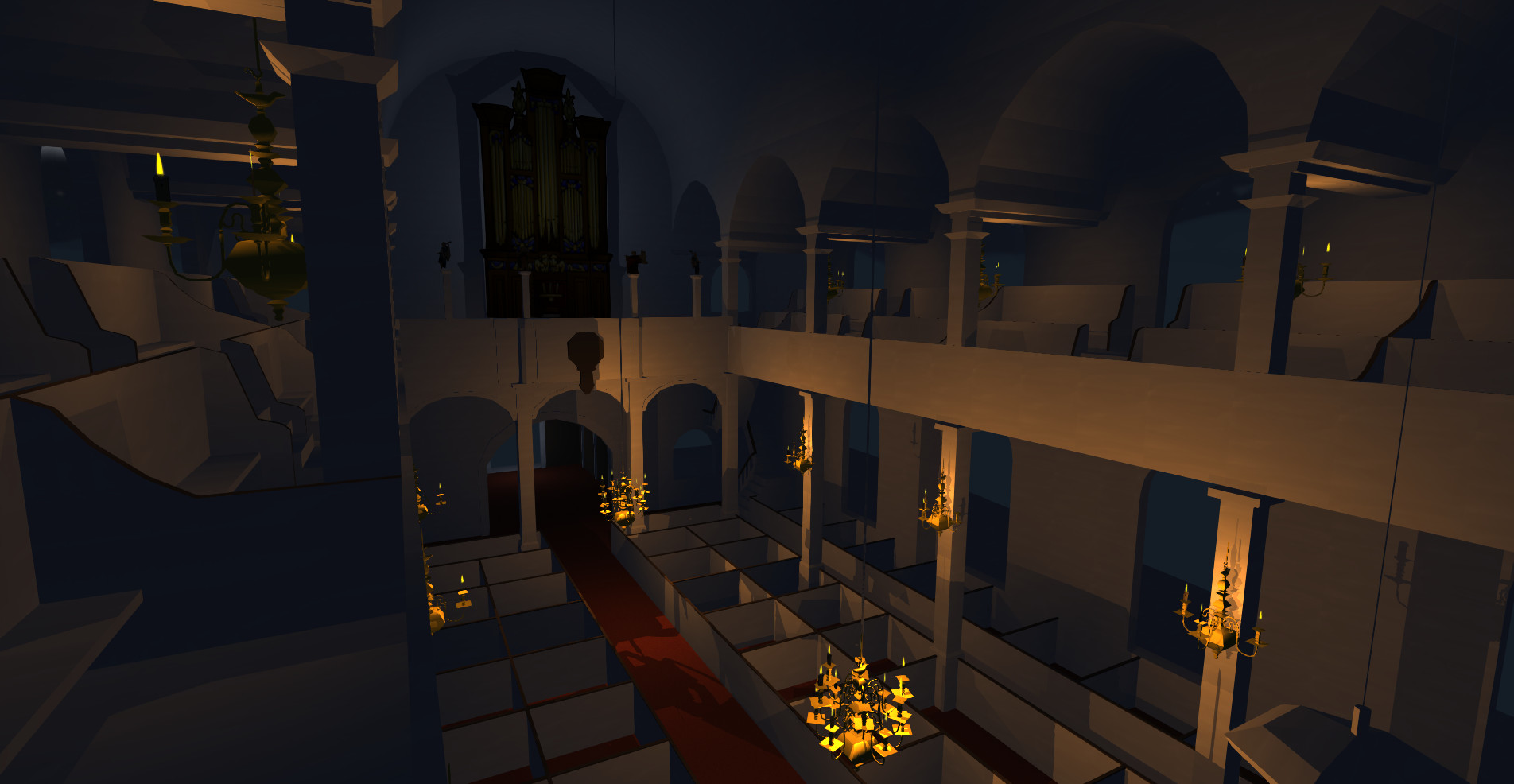 One of the oldest and most beautiful buildings in Boston, Christ Church (or Old North Church to you modernists out there) is a treat to build. Special attention is being paid to the modeling of the details of the church: the chandeliers, the lanterns, the angels, and the organ in particular. A crystal chandelier that hung in the Church at the time of the Revolution has recently been discovered, so we will be modeling and adding it as well in order to maintain historical accuracy.
The Green Dragon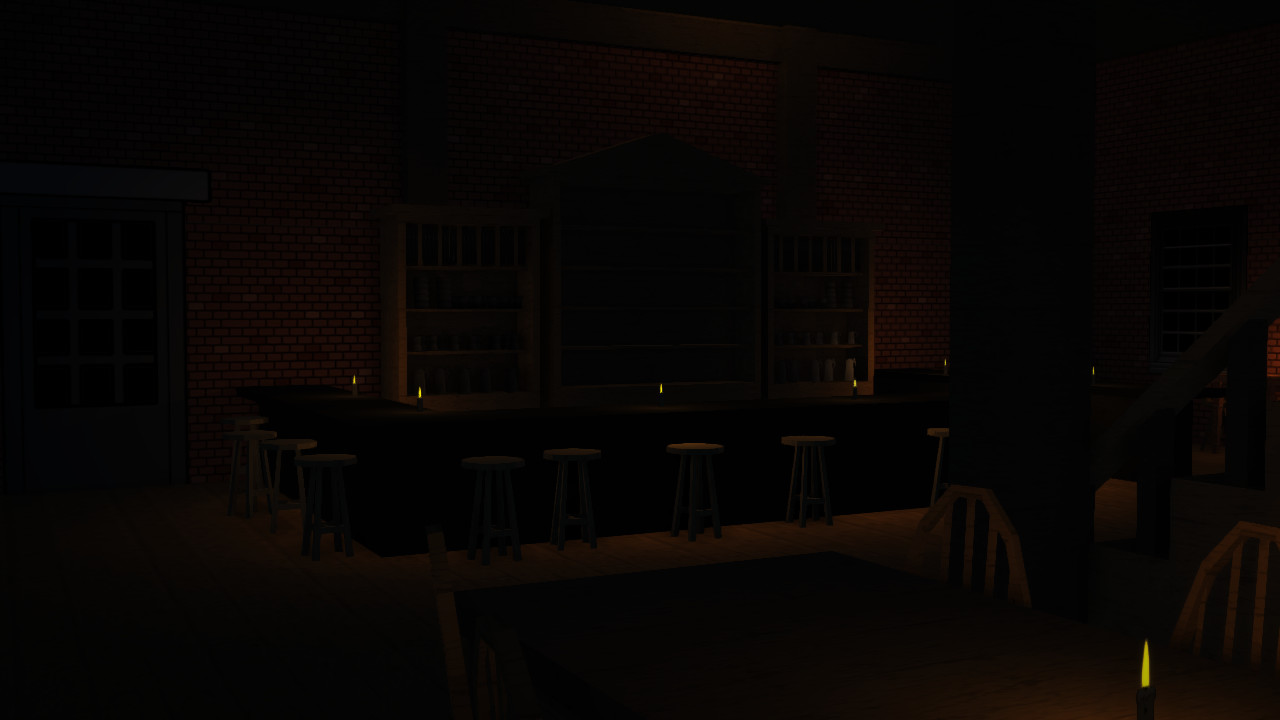 Shots of an old version of The Green Dragon have been heavily used to promote the game. While the overall ambiance of the new version of the bar remains the same, a lot has changed. Thanks to our new artists Chenylle and Karen, as well as our friend Yuka, we have a gazillion sprites of cups, plates, forks, knives, spoons, mugs, bowls, and more. It's not every day you get to make a game that uses specular sprites, and the pewter objects are a great excuse to add little touches. Matt has also gone ham on modeling new tables, chairs, and stools to use here and all around the game. There's still plenty missing, though, so expect to see some significant updates to this scene in the near future.

The Boston Gaol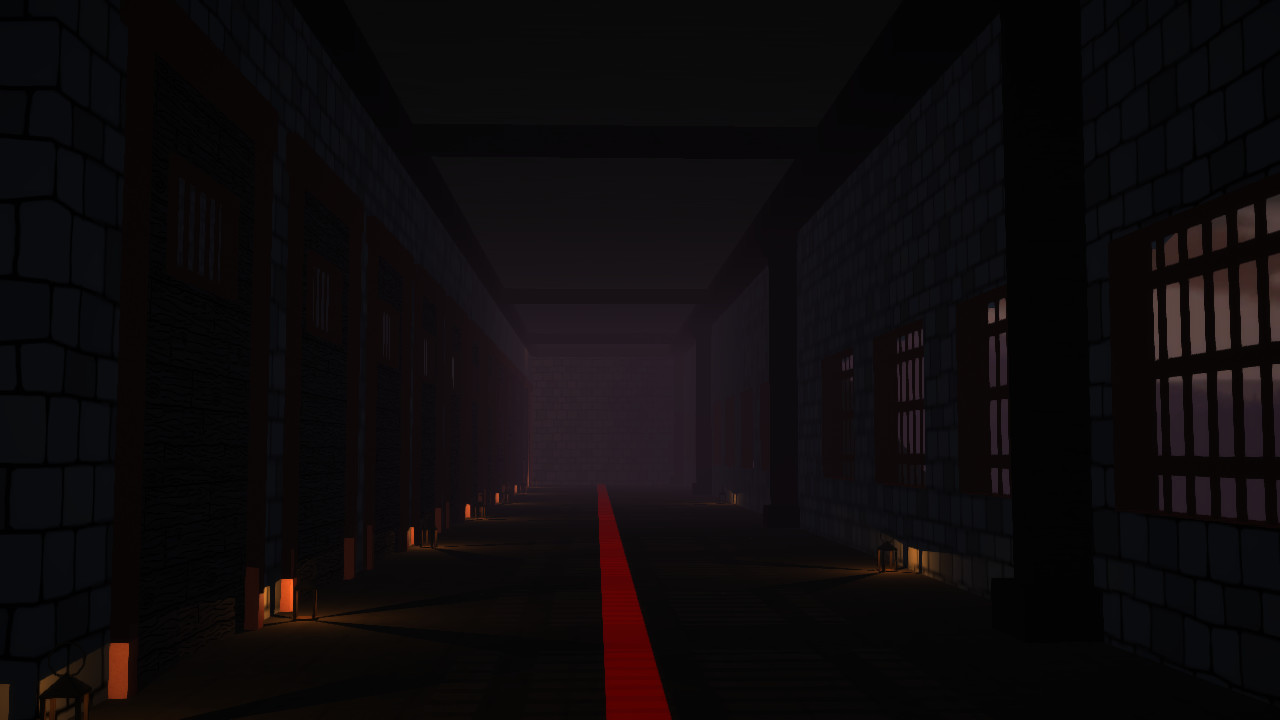 The Gaol, or jail to you modernists out there, was described as "hell on earth." It housed the likes of Captain Kidd and other vicious brigands, thieves, murderers, spies, and even witches in the days of yore. So, in determining how best to texture and light this level, I looked at not just reference photos of dungeons from Salem and Colonial Williamsburg, but also old classics like Heretic and Quake to get a sense of what made those games so eerie. I noticed lanterns were often scattered on the ground, outside of doors, and short of that there's not much more lighting. It's a good thing then that this level takes place at dawn, which allows for a lighter ambient color and a bit of moody fog.
Lexington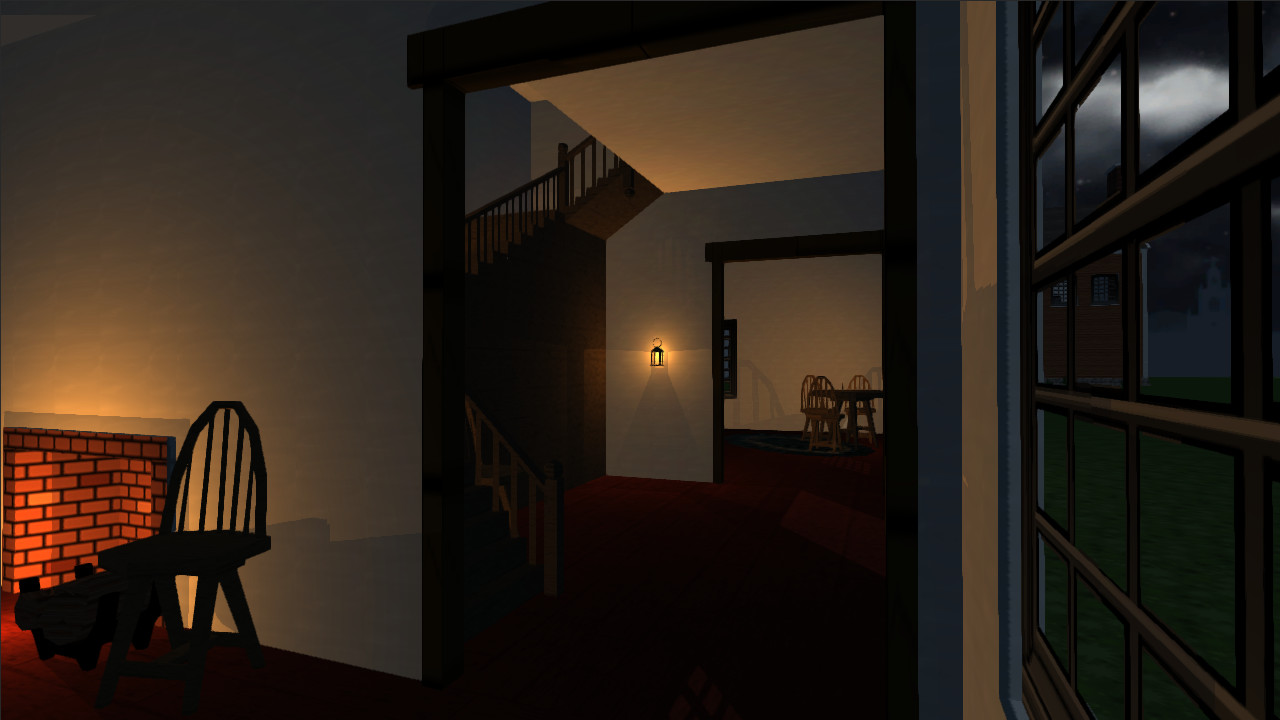 The Hancock-Clarke House was a very important stop on Paul Revere's Ride, so this is one of those scenes that has to be 100% correct. Luckily, we don't live too far from Lexington, and a wonderful document published by the Massachusetts Preservation Project and Lexington Historical Society has helped fill in some holes and let us know what modern additions to remove. Like the Green Dragon, there is still a lot missing, so there will be plenty of updates to show for this one.
---
Okay that is all for this week! Next week I will go more in-depth about some of the sprite work that's been happening over the last year and a half. The game is available in Early Access for $9.99. Remember to follow us on Twitter, Facebook, and Instagram for the latest updates and giveaways, and sign up for the Lantana Ledger to get a 20% discount on our games and merch at events.