Bloodstone - Creator Day 2023!
Per each copy sold during the sales, I will add TWO community copies at the end of the sales.
BLOODSTONE is an action-packed horror tabletop roleplaying game with a dark, gothic feel. The players are a group of hunters, sent to the city of Heliwyr on a blood moon night, to hunt down an Apostle who is attempting to ascend, opening a gateway to the realm of the Ancients.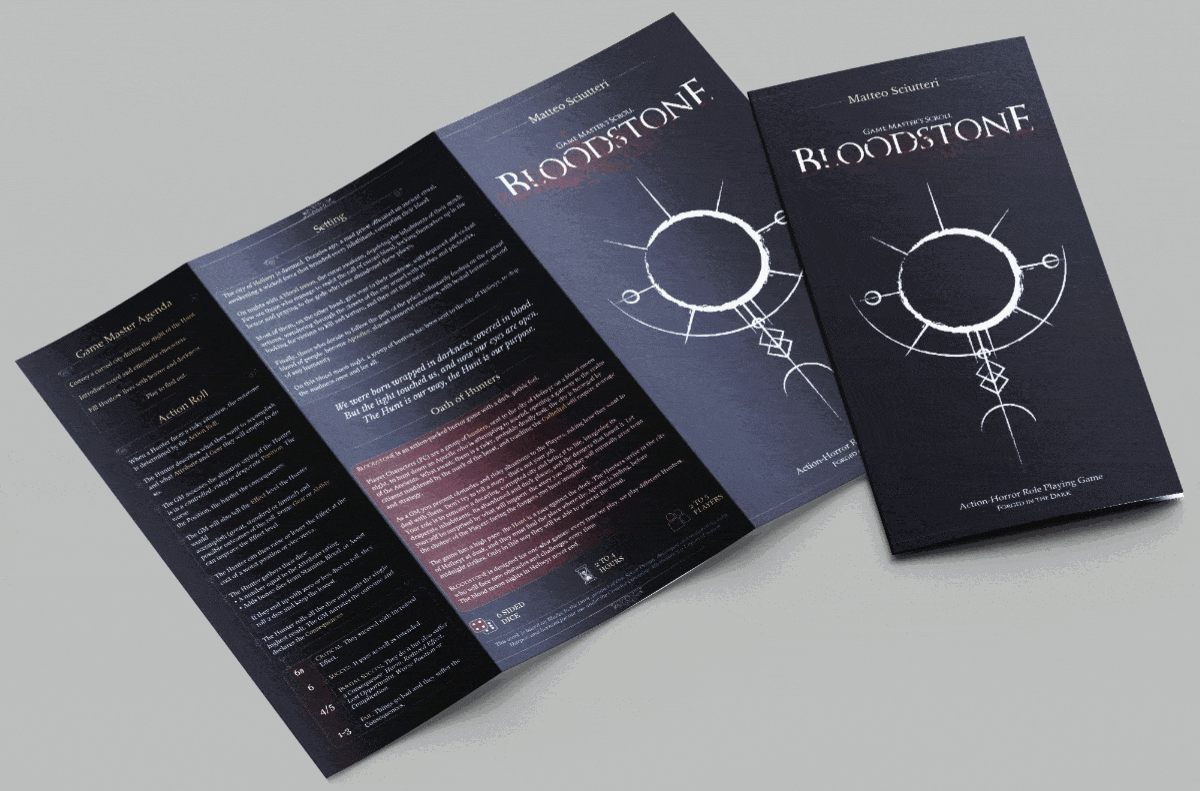 DUAL PAMPHLET GAME
♦ The GM pamphlet (Game Master's Scroll) features most of the rules for running the game, the setting, and adventure sparks.
♦ The Player pamphlet (Hunter's Scroll) is the character sheet itself, and it contains character creation and other character-specific rules.

STREAMLINED FORGED IN THE DARK RULES
Because the game is action-oriented, the Blades in the Dark ruleset is revised and compacted:
♦ A Stamina System inspired by the souls-like games, like Dark Souls and Bloodborne, instead of the stress system.
♦ Character Creation is done by answering a bunch of questions: in 1 minute, you can start playing the game.
♦ No Playbooks: each hunter is differentiated by their origin, their attire style, and their weapons.
♦ Only three attributes: prowess, resolve, and wit.
♦ Special actions to summon ghosts from other worlds and visit the Workshop, a place between the nightmare and the dream.