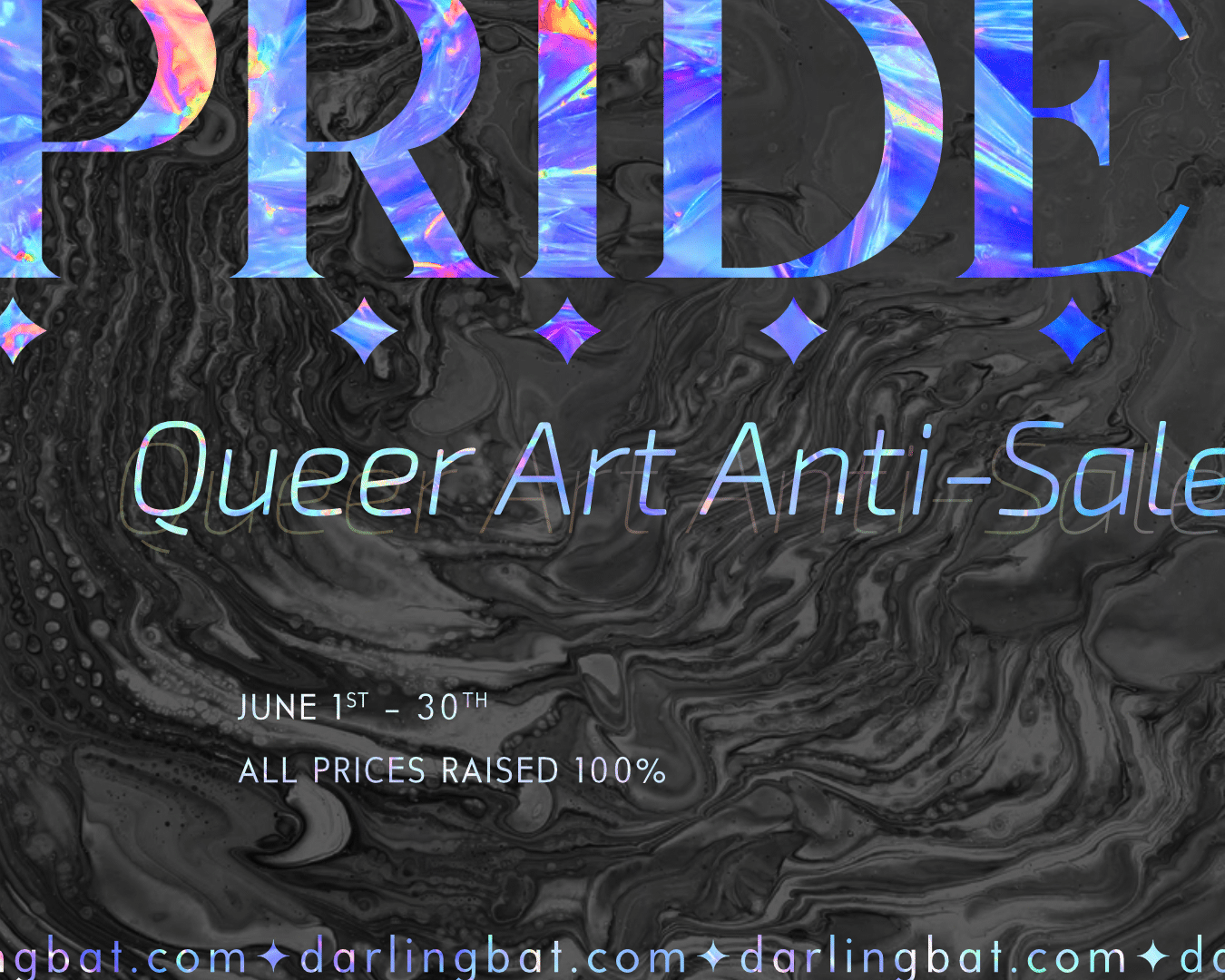 Pride Queer Art Anti-Sale, June 1st through 30th. All prices raised 100%. darlingbat.com.
Celebrate Pride Month by paying more for queer art, all month long.
Community copies of all projects still available to anyone for whom the new prices would be a financial burden.
Why pay more?
LGBTQIA+ Pride Month, a celebration of queer liberation and self-affirmation, has become increasingly co-opted by large corporations, who gain social and financial capital without meaningfully contributing to the queer community. Instead of — or in addition to — buying rainbow-decorated products that never give a penny to LGBTQIA+ people, directly give queer artists your money and support.
How can I support queer art if I can't afford to pay more?
Giving 5 star reviews, leaving comments/feedback, and thoughtfully sharing projects are all free ways to show appreciation and encouragement.
Why should I give you my money?
Pay more for queer art; it doesn't have to be mine.
Go support queer artists whose work you enjoy, challenges you, or engages you. Expand your palate — try art, games, and stories from perspectives that still aren't widely or deeply reflected in popular media.
Will the proceeds go to charity?
No. The money you spend on my work will go to me. I will probably spend it on other rpg designers' work, nail polish, or sun dresses.