Swoosh! Swoosh! Swoosh! What's that awful sound? Those are the birth pangs of Futurity. Yes, that's what a pang sounds like. The future gestates in the body of the present while creepily feeding upon the flesh of its unsuccessful twin, the past, here converted to a source of useful vitamins. The hale and muscular child known as "MULTIMEDIA 2" has emerged.

In these games you can read jokes and look at funny pictures. The inherent haziness of computer-based interaction becomes a FEATURE instead of a despised BUG and is reconstituted here as a kind of all-pervading mist from which the gorilla of Art lunges forth on its terrible missions. Are you quick enough to shoot the gorilla? These games will allow you practice on this question.

Catalogue descriptions are below for the curious

10 BEAUTIFUL POSTCARDS - explore the rooms, corridors, dreams and crazed elaborate pyramid schemes of a beautiful multimedia hotel. Player character becomes a drifting eyeball surrogate ranging across textured planes and valleys of the screen. Feels like getting up really close to a painting and slowly moving your eyes across it inch by inch - if you try this at a museum, they will yell at you. In your own home the cops can't do shit. Also, you can find little doors in the painting and climb into them and little guys will recite gibberish at you. That's the power of the format.

MAGIC WAND - recognizes that the main appeal of the JRPG format is not playing it but having played it and the ability of memory to reconstitute those sterile content blocks into new and enticingly vague formations. Here, we chop a conservative Dragon Quest clone into an oneiric 2-hour wanderscape BEFOREHAND - saving you valuable mental wear and tear.
50 SHORT GAMES - collection of 50 games each made in a day over the course of a few months. Examine the weird surges and shifts of consciousness as they manifest within controlled conditions again and again. Includes hit titles "Operative Assailants", "Octopus Decision" and "Moppy Returns" as well as a helpful essay full of garbled notes on each title.

MAGIC NOTES - an even more longform essay on development and themes of Magic Wand. Computer game development as voluntary fugue state.
Each of these games can be bought for 30% off from December 1st to 24th, perfect for GIFT - or a collection of them all can be purchased for only $10. Pretend that you are living in an even more alien form of monoculture, today.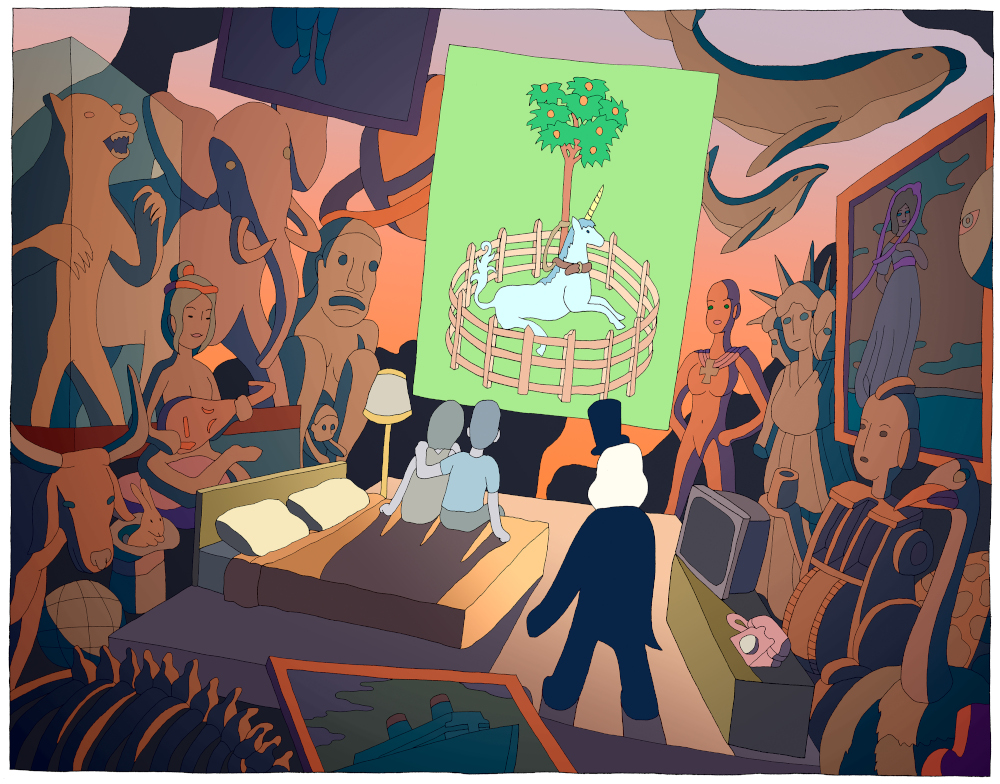 (above: 'Unicorn in Captivity', hotel art by A. Degen, 10 Beautiful Postcards)