Hi! I am indie dev, but my PC is dead and i can't keep my dream of develop games. Help me to get money to buy a new basic PC and survive in this hard times.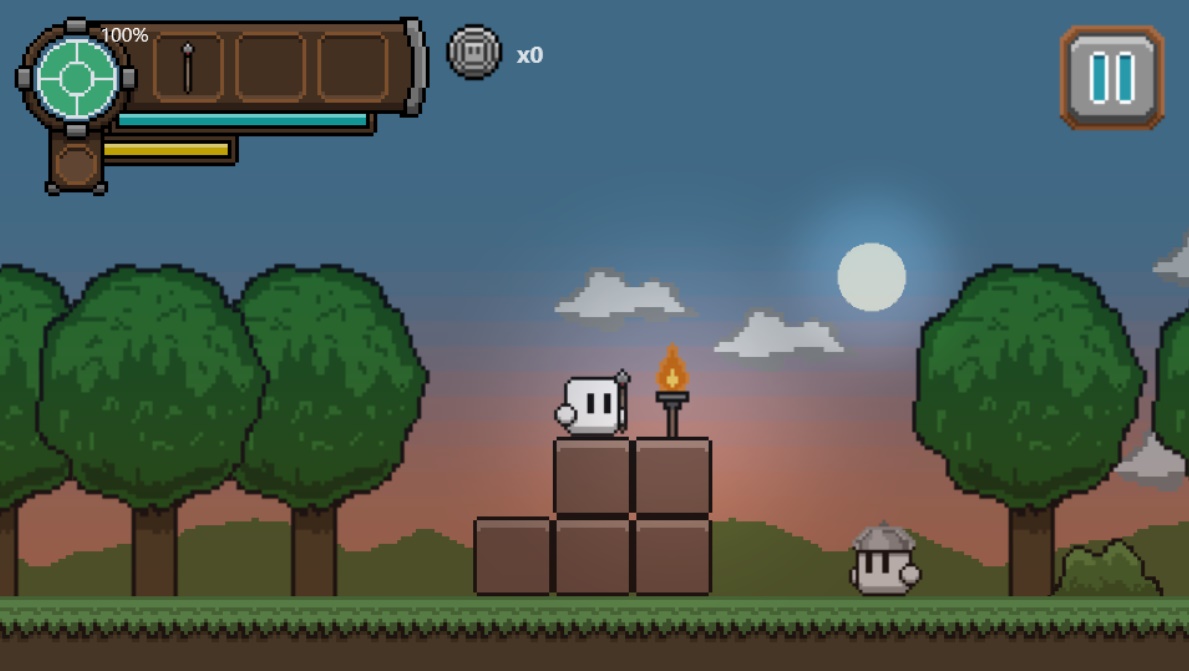 -If you buy any of these packs or the full bundle, you will be listed as SpecialSupporter, depending your help, by types:
🔵 A. Buying with Extra Tip: Exclusive access to Pixcubonia Saga games (Special editions included) when it be available + Special credits forever in games + Exclusive content for new projects.
🔵 B. Buying with Correct price: Special credits forever in games + Exclusive content fo new projects.
🔵 C. Supporting by PayPal donation: Same like A + Secret gifts.
IMPORTANT: Your used email is very important to save your identity when your support it be done, then I can send the correct rewards for the correct person. Save it and keep it active. Every buyer listed before of this action, is now a Type A Supporter. Thank you if you are one of those.
EXPLANATION
MY STATEMENT. Im very sad for this. I live in Venezuela. Our situation is bad and personally I can't save money for other different things than some of food. My PC was broken due to Electricity Failures and since November 2019, I haven't keep developing my most loved project (Pixcubonia ES). I do this as desperate action to get help of the community and maybe I can receive it, maybe not, but I make my try and put my heart on this, waiting for something.
WHY IN ITCH.IO. Maybe you can think: This guy is making a joke or is trying something weird, and i can understand it, we don't meet each other, but I can't make Crowfunding campaigns due to in all of those websites (Kickstarter, etc) it's neccesary to have Credit Card and also my Country (Venezuela) isn't allowed on those sites for the Bank Account requirement.
REASON & GOALS. I can't find an exit of this with the current money earned in my job, in this country (Our currency is devaluated everyday). So with the collected money in this campaign, I'll buy a basic PC (for Development purposes, Gaming isn't required now) where the range is 130-150$ (maybe more) here in Venezuela, for those PCs class. The extra money will be used for game publishing (Google Play) or more.

CONTACT. I can give more info about me and about MedimonGames. You can ask me everything from my Facebook page (Medimon Games) or Email address (check my Itch.io profile) and i'll explain you more... without secrets, because this is real, It's not a joke and is sad for me.
😔
Help me to reach my goal and finish my pain, I'll appreciate it with rewards. With real feelings in this text, i wait for you, gamers of the world.
❤️ José Medina (Creator of MedimonGames)
PAYPAL DONATIONS RECEIVED ⭐

-Alejandro Ayala (2$)
-Marta Pino (20€)

I am very grateful to everyone for the support received, from many parts of the world. I am 100% motivated to give them the best of me for all the love of the indie devs community.
#SaveAnIndieDev #StayInHome #ItchSales